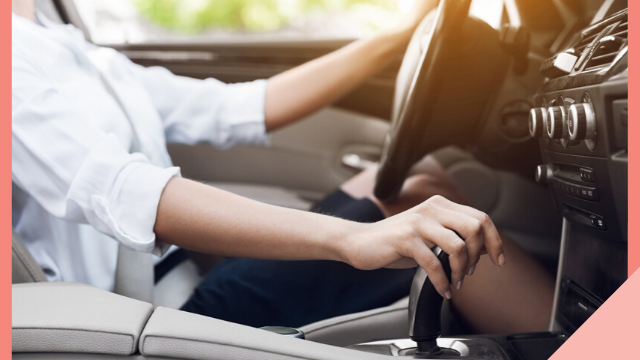 It has never been this easy to own a car and there are a wide range of options for your needs and budget, but as we all know, owning a car comes with its own set of responsibilities outside of finishing the payment for it. Maintenance is the big word that pops up. While a lot of casas offer great after sales support when it comes to maintaining a vehicle, it's always a good idea to get to know a local auto repair shop or talyer in cases of emergency or after your warranty runs out. After all, a car is an investment, and you would like to see a big return in terms of how long you can use it.
ADVERTISEMENT - CONTINUE READING BELOW
Cars are made up of a lot of moving parts, and these parts wear out in time. Gasoline or diesel aside, the engine and the wheels are the important systems to take note of, since they go hand in hand with making the car fulfill its function. A car isn't a "set and forget" tool. The longer you go without maintenance because you don't want to spend, the more you are setting yourself up for money woes in the future. The longer you delay a tune up, the more parts of the car get worn down and possibly develop problems. For vehicles with automatic transmission, vigilance is more important because you also need to be aware that a car's transmission wears down quickly without proper care.
Every when should you bring your car to your casa/talyer?
Change oil, tune up
For newer cars, tune ups don't need to be every quarter. That's reserved for older models. Every 12,000 kms or six months (whichever comes first) is a good rule of thumb to remember for cars less than 10 years old. We talked to Jeff "Boss Jeff" De Leon, the owner of Forcedspeed Auto Repair Shop about the costs for maintenance of a new-ish car and if it can be expensive.
According to Boss Jeff, a regular tune up can cost around P2,500 for an oil change. This includes labor, the engine oil itself, and the oil filter. That's P5,000 or even less for the whole year. If you're really thrifty, take the leftover oil home and store it properly. At around your fifth month after your tune up, you can use the oil to top your engine off.
Most auto repair shops will take note of your preferred brand of engine oil. If you keep taking the same brand home and just transferring it to one bottle, you'll eventually have enough to defer the cost of at least one bottle of engine oil (car engines, depending on make and model, need two bottles of engine oil for a full tune up). That can shave a bit off your final bill. Every peso counts!
Tire maintenance
Aside from the engine, you may also need to consider tires. These make contact with the road every single time you use the car and while built to be used daily, that doesn't mean your tires won't wear out eventually. Aside from making sure that all four tires are from the same brand and the same type for safety, you will need to regularly maintain the pressure in them and be aware of how much they wear down. Brand new tires have these "hairs" on them if you look closely. Every so often before you take the car out, note the length. Once they're halfway run down, that's your indicator to drop by the auto shop to have them check it out. 
ADVERTISEMENT - CONTINUE READING BELOW
Boss Jeff recommends that you check the recommended tire pressure located on the frame of the car beside the driver's seat where the car door rests. Usually, manufacturers recommend 33 - 35 psi depending on make and model. The tires themselves cost anywhere from P3,000 to P4,500 each but you don't need to change tires every year.
You do, however, need to have them checked depending on how much you use the car. For daily drivers, check in with your preferred talyer that offers wheel balancing and alignment services every six months or so. Keeping the wheels aligned preserves your tires longer, and this makes sure the wear and weight is even. Most auto shops start at P3,500 for their services and you may be charged per tire so take note of their pricing setup.
Brake maintenance
The car's brakes are another part of the car that needs maintenance because it keeps you safe! Having poorly-kept brakes can lead to and uncontrollable car, and that's an accident waiting to happen. Your brake fluid levels should always be topped up and the brake pads should be at acceptable levels of thickness to give you the best stopping power. 
ADVERTISEMENT - CONTINUE READING BELOW
A car weighs a lot, and it takes a lot of force to counteract gravity and physics to make it stop, so make sure you have your brakes checked every six months or so. According to Boss Jeff, brake pads need not be replaced with new ones right away if it can be refaced. That means grinding out any uneven parts of the pads to make sure all of the pad makes contact with the rotor. Auto shops like Forcedspeed Auto Repair usually charge P1,500 per rotor assembly with P500 for labor on top of everything. That's Php 4,000 a year for your safety and peace of mind.
A car is always a helpful machine that we should take advantage of. It also requires maintenance, so if you hear or feel something off with the vehicle, it's always better to have it checked as soon as you can versus letting it be and hoping the problem goes away. 
ADVERTISEMENT - CONTINUE READING BELOW
Recap:
If you have a car that's a few years old, keeping a twice a year appointment with your trusted talyer can run you around a minimum of P12,500 a year in maintenance. A casa will charge almost as much if not more for every time you go for a tune up, and that can be as often as every quarter. The older the car gets, the more troubles it will have so preventive maintenance will always come out cheaper than straight out part replacement. 
Load More Stories