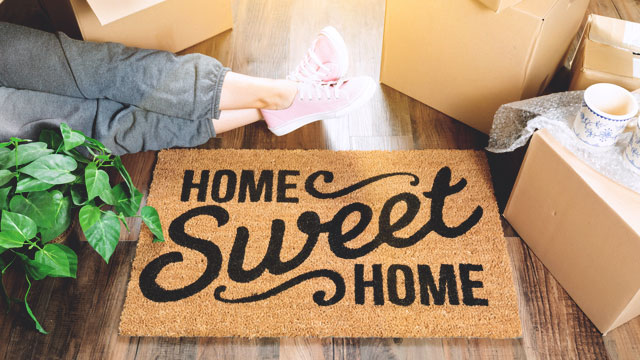 Getting your own place before hitting the big 3-0 may sound impossible, especially when you still have other responsibilities (AKA bills to pay) not just for yourself but for your loved ones as well. But believe it or not, having that dream house is feasible even when you're not the boss in your company—all you need is proper planning and a little help from people and organizations who know it best.
ADVERTISEMENT - CONTINUE READING BELOW
But of course, you're the first person to know if getting your own house is feasible or not after you've looked at your finances and lifestyle. Remember, the best age to get property is when you're ready for it, however, your 30s are a pretty good time to start looking into a few and maybe even deciding to purchase one.
When you're in your 30s, you, more often than not, already have a stable job, savings, and maybe a few investments here or there. You also have more financial experience leading to better know-how now than you were in you 20s. Your 30s also give you an ample amount of time to actually pay back any loans you may make for your property with the knowledge that you still have years of your salary to rely on, as compared to when you buy your first home in your mid-40s or even 50s: Yes, you'll probably be earning more at these ages, but wouldn't it be so much better for you to be thinking more about enjoying the fruits of your labor by then? 
CONTINUE READING BELOW
Recommended Videos
That being said, if you've decided that you have the resources to help you get your own place, then take your time in checking out different properties. Don't jump into the first deal someone offers, since you may get something better after a bit of looking around. Below, we present a step-by-step guide to help you finally start planning the big move. Trust us, it's easier if you know what to do and not just go to the battle unprepared.
How to buy your first home in four steps:
1. Know what you want
First and foremost, best to be very specific in what you want in a house. For this guide, we won't be including condominiums—only a house and lot. Answer these questions to help give you a clearer picture:
What type of house do you want? Do you want a single-attached, single-detached, bungalow, triplex, or multi-level?
Where do you want to live? Do you want it near the office or commercial areas? Is it flood-prone or near the fault line? Do you want the simple life and away from the hustles and bustles of the city?
Will you buy it from an individual or a developer?
Once you narrowed down what you are looking for, now it's time to determine what you can afford.
ADVERTISEMENT - CONTINUE READING BELOW
2. Prepare your budget
Aside from the price of the dream house that you want, make sure you have room for other payables such as real property taxes (which you have to pay every year), construction and maintenance expenses, and utility bills. Those may sound overwhelming and probably made your wallet cry, but that's where financial help comes in.
If you're a member of Pag-IBIG, take the opportunity and apply for a Pag-IBIG Housing Loan. Pag-IBIG has an Affordable Housing Loan Program for low-income earners (those with monthly salary not exceeding P17,500), where you can avail of housing loans up to P750,000. Meanwhile, those with above-average income can borrow up to P6 million under the Regular Housing Loan Program. Once you know what housing loan you're qualified for, you can also choose how long you'll pay it off—it can even be a maximum of 30 years depending on you. Check Pag-IBIG's website for more details about these. You can also watch the video they shared on Facebook below:
ADVERTISEMENT - CONTINUE READING BELOW
Another option is to apply for a bank loan. Though, a word of caution, as most of the time, banks tend reject minimum wage earners even if they present the requirements such as proof of income and/or employment. Aside from your payslips, some banks will also check employment certificates, tax returns, or if you have an existing credit card (but for some, it's okay if you don't have and even if you're not a member or a savings account holder), etc. The average minimum loanable amount through banks is P300,000.
ADVERTISEMENT - CONTINUE READING BELOW
Before you apply for a loan, we suggest that you keep your options open and do a loan shopping first. Compare their rates and terms, and check if you'll be able to squeeze the payables in your budget.
3. Do a legit check of the property
If you're buying for a house from an individual, make sure it's legit by asking the seller for a photocopy of their Transfer Certificate of Title. Get the title number and the name of the owner, and proceed to the Register of Deeds (this is located in the Land Registration Authority Office of your prospective home's city) to have it checked for authenticity. You also have to check if it has existing debts and if the real estate taxes are paid and up to date.
On the other hand, if you're purchasing your home from a developer, best to do thorough research (ask friends or even online) or find a real estate professional who can help you find established developers. If you're getting a home that's still on pre-selling, check the developer's past projects if these are completed and successful.
ADVERTISEMENT - CONTINUE READING BELOW
4. Future-proof your future home
Now that you finally have the budget, the potential house, and the help you needed, it's time to focus on your home's future (and yours, of course). On top of taxes, there are other expenses you have to note such as association fees, insurance, repairs and maintenance, home improvement, etc. But again, even if you have tons of responsibilities, or if you still want to travel the world, remember that this shouldn't stop you from getting a home. As Captain Chandler from the movie The Last Ship (2014) said: "Nothing's impossible. Not if you have the will, the courage, and a good plan."
Load More Stories