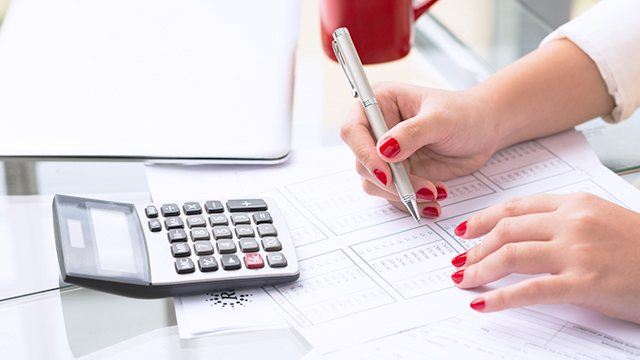 Perhaps now that you are in your 30s, you already have a steady source of income and a regular spending pattern. You have some extra cash that you can invest but you're unsure where to invest it in. 
If you're single and still without a family to support, there are several investments that will help you maintain your financial independence and ensure that your money is growing while you continue to earn more. They can encourage you to save for things that you will enjoy later like travel (Yay!) or capital investments like a car or a condo (Yay again!). They can also cover emergencies and ensure that you have something tucked away for your retirement. (Still yay, even if it doesn't sound as exciting.)
ADVERTISEMENT - CONTINUE READING BELOW
Interested? Here are five that you can look into:
1. Time deposit
This may be the best option if you just started to consider investing and a bit risk-averse. It earns more interest than your regular savings account, and you can generally invest as low as P1,000 (some banks – P10,000) for starters. The interest rate will vary depending on the amount and the length of time it remains invested (called "term," ex. 30 days, 60 days, 2 years, 5 years).  You may want to read up on it on Bank Bazaar PH, where they created a comparison of time deposits from various banks.
2. Funds
Funds are generally managed by banks or other financial institutions. A professional fund manager invests money pooled from various investors in bonds and stocks depending on the investor's risk appetite. Through funds, you gain an advantage from strength in numbers – your P10,000 earns 0.5% per year but combined with 4 other P10,000 investors, your P10,000 earns 0.625% per year.
3. Stocks
This type of investment is high risk, high return. It's important that you get into this investment only if you've read up on it thoroughly or attended a seminar.  You may opt to secure stocks from your bank, a broker or on your own through COL Financials. As a stockholder, you become part-owner of a company. Earnings from stocks can be from sale of the stocks when the value of the stock you own has increased (like if you bought stocks at P5.00 per share, after a year, the stocks are valued at P6.00 per share upon sale) or through dividends – earnings of the company distributed to its owners. Remember that the market can sometimes be volatile and stocks may not always increase in value.
4. Jewelry
Aside from looking beautiful, jewelry appreciates in value in the long run. You have to be careful in making purchases though, as tere are a lot of beautifully crafted but fake jewelry. Ideally, buy them from reputable stores to ensure authenticity. When you buy diamond jewelry for example, it usually has a certificate of authenticity.  Don't forget to keep them in a safe place as they are prone to theft!
ADVERTISEMENT - CONTINUE READING BELOW
5. Memorial plan
Not to sound morbid, but as Benjamin Franklin said, "… in this world nothing can be said to be certain, except death and taxes." We'll all eventually kick the bucket and we need to ensure that the loved ones we leave behind, like our parents, will not be burdened with expenses for our memorial service.  You may opt for a traditional plan or cremation. Payments can be made upfront and get a discount or on installment over 5 years. Payment options are monthly, quarterly, semi-monthly and annual. The monthly installments may range between P600 to P3,000. 
Additional references: St. Peter Group of Companies, Loyola Plans Consolidated, Inc. 
Pamela Lloren is a Certified Public Accountant and is currently teaching accounting and finance subjects at the University of the Philippines.
Load More Stories