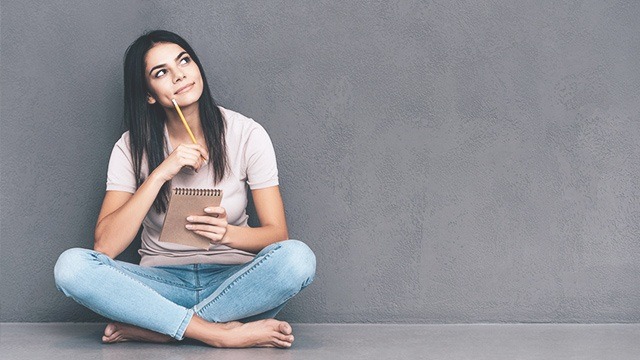 1. Communicating
We take this for granted especially because talking is one of the most natural things in the world, but remember that being able to effectively communicate is a different skill altogether. As most of us know by now, how and when we say something is just as important as what we're saying.
ADVERTISEMENT - CONTINUE READING BELOW
Knowing how to communicate ideas is a good skill to learn for job interviews, client pitches, and it can even take you as far as maintaning a healthy romantic relationship. 
Try: Communicate with Impact, CCE, November 9-10, 2017, P12,800
Under the Ateneo Center for Continuing Education's Communication Excellence Series, this two-day program "helps you understand effective speaking, and then shows you how to communicate your message in the best possible way."
2. Cooking
Despite our thriving culinary industry (and expanding food delivery services), cooking is one skill you won't ever regret learning. You develop confidence in knowing that you can fend for yourself without relying on canned food, and it's something you'll be able to use at any age, wherever you are in the world. You'll also be able to serve good food to family, friends, and colleagues; and on a personal note, not only does it save you a lot of money, it also helps you control what goes into your body. 
Always start with something simple. For kitchen newbies, try chicken recipes that rely on just a bit of seasoning. Here are some easy recipes to follow! 
Try: Magnolia Chicken, in groceries nationwide
3. Basic etiquette
From learning how to properly introduce acquaintances to mastering the art of fine dining, practicing proper etiquette is a good way to boost your confidence in social gatherings. It's not about establishing your status or caring about how others perceive you, but making sure that you stay respectful and courteous during major events so many people worked hard on.
Need a refresher? Check out these etiquette tips for all occasions! 
4. Dressing appropriately

This goes hand in hand with basic etiquette. Aside from knowing what looks good on you, it's also important to know how to dress for formal events and corporate gatherings. This is to make sure you always look presentable and professional when needed.
ADVERTISEMENT - CONTINUE READING BELOW
5. Basic first aid
This is especially helpful when you go on family trips and team building activities in isolated areas. While it's always good to have a medic with you, knowing how to treat wounds and various health problems are crucial skills to have in an emergency.
Try: First Aid PH, an app with "simple step-by-step instructions to guide you through everyday first aid scenarios."
6. Managing your finances
It takes a lot of trials and errors to determine the right financial path for you, and this is something that evolves over time. Make sure to set a budget for you to follow, as well as goals to aspire to whether you're providing for a family or fending for yourself. No excuses.
7. Negotiating 
From dealing with wedding suppliers to future landlords, haggling is definitely a skill you can only master with practice. Start by practicing at your neighborhood tiangge!
ADVERTISEMENT - CONTINUE READING BELOW
8. Mending clothes
There's no need to buy a new outfit every time a piece of clothing needs to be altered. If a loose button or a broken zipper is keeping you from reaching your savings goal for the month, it's best to just learn how to fix these little problems. To prevent them in the first place, here's how to keep your clothes looking new.
9. Self-motivating
By now, we all know that there are no shortcuts to success, whether it's a weight loss goal or a financial one. Learn how to manage your expectations, and push yourself to becoming the best version of yourself through practicing the art of self-motivation.
Try: I Am Not Your Guru, Netflix
10. Speaking a third language
Whether or not you dream of working abroad, learning a third language will definitely up your professional value. Here are places where you can learn the world's most used languages.
ADVERTISEMENT - CONTINUE READING BELOW
11.  Saying no
Even the people you love the most can take advantage of you when you don't know when or how to say no. This applies to toxic friends who try to pull you down or family members who rely on you for financial support a little too often. 
Remember, at the end of the day, it's not wrong to look out for yourself.
12. Navigating apps
No one expects you to be the next Steve Jobs, but knowing your way around basic tech (even just managing the apps on your phone) can save you from a lot of trouble such as hackers who use quizzes to get your personal information, or those who can tap into your device to "attack" someone else.
13. Proper planning
Another skill that is often taken for granted, mastering planning for a work presentation, an out of town trip, or even just your dinner goes a long way in time and stress management. 
ADVERTISEMENT - CONTINUE READING BELOW
Learn how to give accurate budget and time estimates, especially when working with a team, and always, always have a plan B. 
h/t: The Independent, MyDomain
Load More Stories