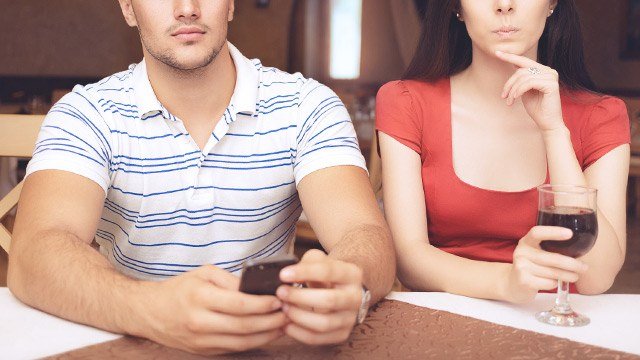 Whether it's a legitimate cause for concern or you're just overreacting, jealousy could be hurting you financially without you even noticing it. According to a study published in the Journal of Consumer Psychology, being overly jealous can have an impact on your shopping habits, and not in a way that helps you stay rich and responsible.
ADVERTISEMENT - CONTINUE READING BELOW
The authors of the study, Xun (Irene) Huang PhD, a professor at Nanyang Technological University in Singapore, Ping Dong, and Robert S. Wyer, Jr., conducted five experiments and found that jealous people are motivated to recapture the attention of their partners, and this "desire generalizes to unrelated situations in which the partner is not involved." This is why they end up more likely to buy things that are "attention-grabbing."
They also explain that this doesn't just apply to romantic relationships, it's quite possible to go on retail therapy mode, too when you're feeling jealous of a co-worker who seems closer to your boss or when your parents favor your siblings more at home.
Now unfortunately, some companies are able to take advantage of this vulnerability. "Displays can capture situations in which jealousy is at play, which could motivate consumers to buy products that will attract someone's attention".
ADVERTISEMENT - CONTINUE READING BELOW
So when you're feeling a tinge of selos, whether that's because of another woman who seems to have caught your man's attention or your BFF has been ditching you for her new workout buddies, remember to stay away from malls and apps where your mind is more than willing to spend on things you probably don't even need.
Remember, self-doubt can be toxic and affect our close relationships badly, so when you feel like the green-eyed monster is starting to rear its ugly head, don't be too quick to make decisions (financially or otherwise) and figure out the root of the problem instead.
Relationship expert Dr. Tony Ferretti tells Broadly that jealousy is rooted in insecurity, and that it could lead to a point where "even attention outside of the context of their relationship will be valued." 
So if you've been feeling a little insecure lately, start by asking yourself what has been causing your jealousy. Is his attention divided when you two are together? Do you feel like the spark between you and your partner is fizzling out? Or has the affection and intimacy dwindled down for the both of you and you don't find yourselves communicating like you used to?
ADVERTISEMENT - CONTINUE READING BELOW
Answering these questions will help you re-evaluate not only the status of the relationship, but also the issues you have with yourself—and maybe, there are things you need to work out on your own in order to have a healthy and blooming union with your man.
Once you've cleared your head, wait for the right time to sit down with your significant other and really be open with him. Communication is important in any relationship; it's what brings you two closer together.
Don't be afraid to tell him what's been bothering you; remember that your boyfriend isn't a mind reader, so he would surely appreciate it if you expressed your feelings sincerely rather than having you keep it all bottled up inside. 
When things don't go well after a talk, therapist Mark Tyrrell suggests you give each other space to breathe. Keep in mind that you're still whole individuals who share two different lives together. It's when you lose your sense of self that you start depending on others for your own happiness, and that's when your insecurities begin to pile up.
ADVERTISEMENT - CONTINUE READING BELOW
Recommended Videos
Comments
Load More Stories