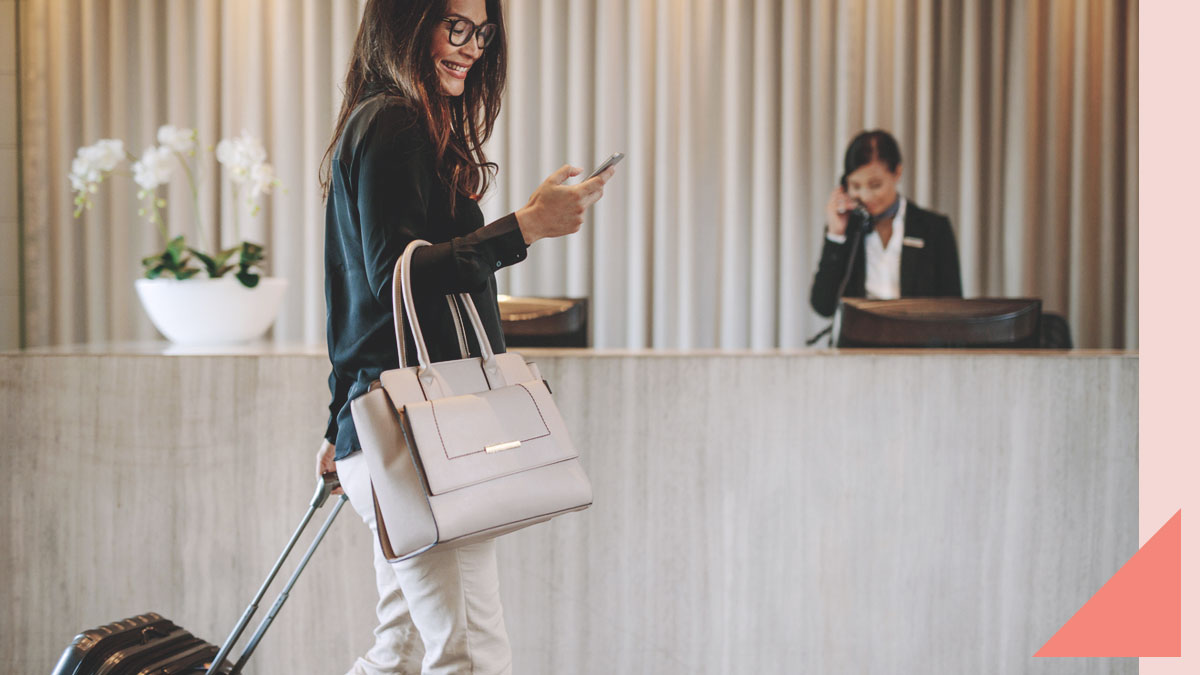 How do you book your accommodations for your stay- or vacations? If you haven't tried booking apps, they're a pretty great way to go; not only are they convenient, highly reliable ones actually get to give you discounts that you won't even get if you book directly at the hotel of your choice.
ADVERTISEMENT - CONTINUE READING BELOW
Traveloka, one of the most comprehensive booking apps online, has recently launched their "digital endorser" Tita T, who is basically that Tita in your family who knows loves planning for everything. 
"We wanted Tita T to embody Traveloka, in the sense that we wanted people to trust her… to help them get the best experience when they travel… here or internationally," said Country Market Manager Miguel Capistrano during an interview with Female Network. 
Tita T will be Traveloka's official spokesperson, and will continuously be giving tips on how to get the best deals out of your budget.
And speaking of deals, Miguel also gave a couple of helpful hints on how to get the best ones within the Traveloka app to upgrade your holidays:
Start by searching for hotels based on your budget and interests
Of course, everything starts with your destination. As this will be your homebase, this is more or less where your activities should be centered. "Just type in any city you wanna go to, and check out which hotels are available. You can just start there. You can use the filters according to rating, the price, the distance," Miguel shared. "You can use the filters according to rating, the price, the distance."
You also need to consider your interests, as this can also help in searching for the right accommodations for you. Where do you want to go and what do you want to do on your holiday? The app can narrow things down for you.
ADVERTISEMENT - CONTINUE READING BELOW
"The points of interests are also there... Photos shot by the guests in a destination will be loaded together with the destination. It's unadulterated, it's real, it's authentic."
He noted that personally, he filters his accommodations by price and rating. "For example, I'm going to Cebu, and then I put in the price range—any hotel between P3,500 and below... [then] what I'll do is I'll rank them according to reviews. So the top will be the highest-rated, 3,500-peso hotel. I'll book the highest positively-rated hotel at the price I want."
Book on weekends for great discounts
This may seem counter-intuitive because almost everyone is online by the end of the week, but according to Miguel, it's actually when good deals come up if you book through Traveloka. 
"Based on our studies, people book more towards weekends. Thursdays, Fridays, Saturdays, are the peak times that people book online. That's the time we are able to collect sales or discounts from the hotels," he explained. 
ADVERTISEMENT - CONTINUE READING BELOW
"Kasi Traveloka's feature right now is a weekly deal… Every Thursday, Friday, and Saturday, we launch a link on the app, on the hotel section, wherein we [curate] hotels... that will give a bigger discount that the usual discounts. So if you have to book, book more on Thursdays, Fridays, Saturdays."
Traveloka is available via browser, as well as on Google Play and the App Store. For more details on their promos, follow them on Facebook.
Load More Stories