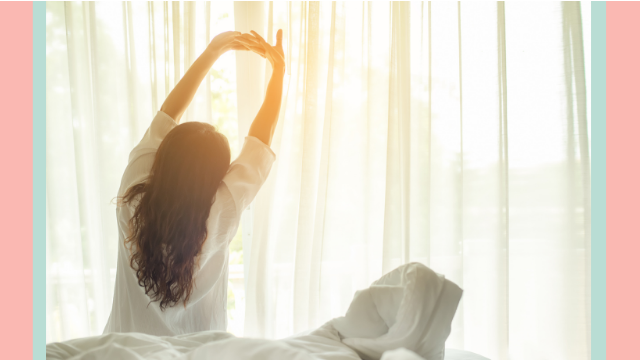 When you're working from home during the pandemic, it may sometimes feel unnecessary to take a vacation leave. After all, nasa bahay ka lang naman—but that's exactly why you need to schedule your breaks. When your home becomes your office, it can be extra-difficult to set boundaries and this can obviously lead to a job burnout. As Rhiannon Staples, chief marketing officer of the people management platform Hibob, tells Fast Company, "Working from home is causing burnout and hurting work-life balance. More than ever, you need time off to take care of your mental wellbeing. It has a significant impact on productivity and creativity."
ADVERTISEMENT - CONTINUE READING BELOW
CONTINUE READING BELOW
Recommended Videos
Here are a few things you can do to spoil yourself on your next day off: 
1. Spend more time in your bed
Allow yourself to sleep in and not worry about what you have to do for the rest of the day. 
2. Turn off your notifications
—

even for just an hour or so

Go ahead and set up your out-of-office message. 

ADVERTISEMENT - CONTINUE READING BELOW
3. Enjoy a hot shower 
Feeling anxious? Taking a hot shower is an effective way to relieve body tension.
4. Do what you love doing 
...whether that's baking, cooking, gardening, reading, or binge-watching K-Dramas. 
ADVERTISEMENT - CONTINUE READING BELOW
Engaging in a hobby is especially helpful during the pandemic as it gives you something to look forward to. 
5. Get rid of the clutter!
Tidying your room will help clear your mind.
6. Exfoliate
To make the most of your day off, why not do something for your skin? Unclogging your pores and sloughing off dead skin cells will allow your toners, serums, and night creams to penetrate more deeply and work more effectively. 
ADVERTISEMENT - CONTINUE READING BELOW
TRY: Gauze Peeling Wine by Neogen, P1,295/30 pads, BIO PEEL, available online
7. Order in! 
Why not treat yourself to your favorite meal on your day off?
TRY: In case you missed it, GrabFood recently launched GrabFood Signatures, which lets you enjoy exclusive deals from popular restaurants. North Park, Mann Hann, Kimono Ken, Cibo, Frankie's New York Buffalo Wings, and more are offering a P100 discount with a minimum order of P550. 
ADVERTISEMENT - CONTINUE READING BELOW
P.S. From April 26 to May 2, 2021, Grab is also offering week-long deals and daily flash sales on the app with the Grab Summer Steals: Bahaycation—including unlimited free delivery! 
ADVERTISEMENT - CONTINUE READING BELOW
For more details, you can visit Grab's website or check out their app.
Female Network is now on Quento! Download the app on iOS and Android or visit the Quento website for more articles and videos from Female Network and your favorite websites. 
Load More Stories