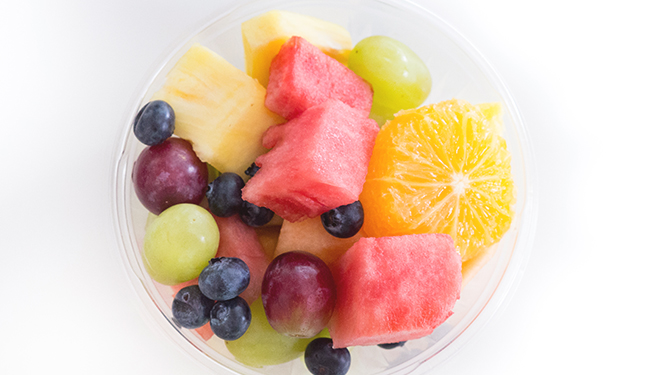 Although we're used to eating fresh fruits after meals, it would actually be more beneficial if you had them before chow time since doing so can help you control your eating.

If you start a meal hungry, chances are you'll overeat and increase your calorie intake. But if you consume fruits that are rich in fiber, "you'll feel fuller for a longer period of time because fiber slows down digestion." Aside from that, it also "helps block the absorption of fats and cholesterol, making your meal that much better for you."

Now, this leads us to ask, Isn't it unsafe to eat fruits on an empty stomach? Mark Pochapin M.D., director of the Monahan Center for Gastrointestinal Health at NewYork-Presbyterian Hospital/Weill Cornell Medical Center says there are no studies that support this myth.

"One of the main purposes of the stomach is to sterilize food by mixing and churning it within the muscular, acid-containing stomach." He then adds that, "the body produces digestive enzymes for protein, fat, and carbohydrates and releases them from the pancreas together. If we could not digest mixed meals, we would not even be able to digest most foods since most foods are a combination of nutrients. Even vegetables like green beans and broccoli are a mix of carbohydrate and protein."

So if you want to shed off a few pounds, forget about skipping meals or starving yourself just to achieve that dream waistline. Instead, change your eating habits and get moving for a healthier and better you.
ADVERTISEMENT - CONTINUE READING BELOW
Load More Stories