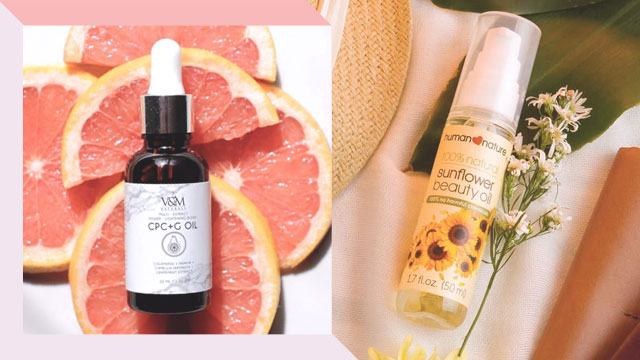 Your singit is one of the most sensitive parts of your body. Because it's prone to chafing, the skin around this area produces an excess amount of melanin—this causes it to appear darker than the rest of your body. If you're looking to brighten your singit at home, be wary of using natural remedies like calamansi which can further irritate this area. Alternatively, you can incorporate a beauty oil into your P.M. routine! 
ADVERTISEMENT - CONTINUE READING BELOW
Beauty oils are packed with potent ingredients that not only nourish the skin but also naturally address skincare issues like hyperpigmentations. Apply a few drops of beauty oil to your bikini area and massage it in for at least five minutes before heading to bed!
Here are some brightening picks you can start with: 
Human Nature Sunflower Beauty Oil
P174.75, available online
High in vitamins A, D, and E, sunflower oil works wonders in softening underarms, as well as knees and elbows, but what many don't know is it also has skin-brightening properties. It can help relieve itchiness, too! 
V&M Naturals CPC+G Oil
P35O, available online
This face and body oil is infused with a powerful blend of four skin-brightening ingredients: calamansi, papaya, camellia japonica, and grapefruit. You can directly apply the beauty oil to the affected area or you can also dilute it with lotion to apply it all over your body. 
ADVERTISEMENT - CONTINUE READING BELOW
Bio Oil Purcellin Oil
P785/125ml, available online 
This multi-purpose oil is popularly known for fading scars and reducing the appearance of stretch marks, but it can also help get rid of discolorations in the bikini area! It's formulated with nourishing vitamins A and E, calendula oil, lavender oil, rosemary oil, and chamomile oil. To see the best results, apply it twice daily for a minimum of three months! 
ADVERTISEMENT - CONTINUE READING BELOW
100% Organic Cold-Pressed Rose Hip Seed Oil 
P900, available online
Rosehip oil is another nourishing ingredient that can help even out the skin tone. As it's high in vitamin A (otherwise known as retinol), it helps promote faster cellular renewal in the skin. This is why it's a popular ingredient you'd find in many anti-aging skincare products like this facial oil from The Ordinary!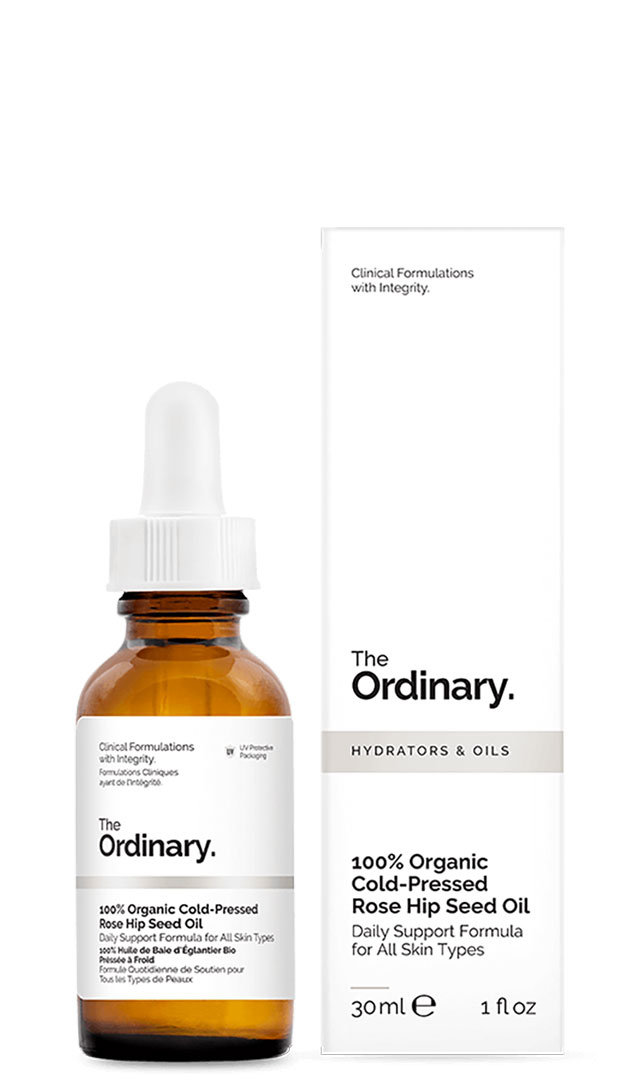 ADVERTISEMENT - CONTINUE READING BELOW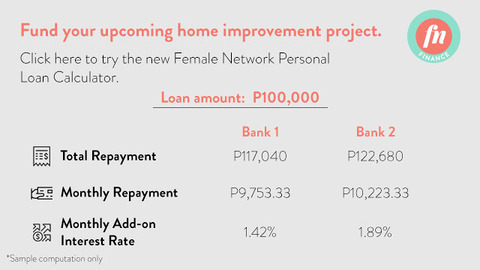 Load More Stories