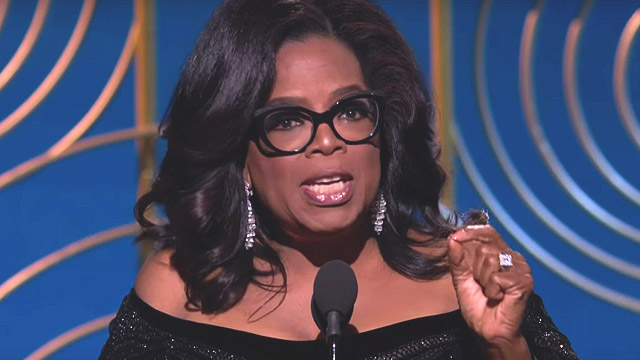 We all know about the Harvey Weinstein controversy that exposed the culture of sexual abuse in Hollywood. We all know about the #MeToo movement, which pushed many women to share their own stories of harassment and to stand with others who have had the same experiences. These, and many other instances, have snowballed into determination and fury in the women of an industry rife with both conscious and unconscious misogyny.
ADVERTISEMENT - CONTINUE READING BELOW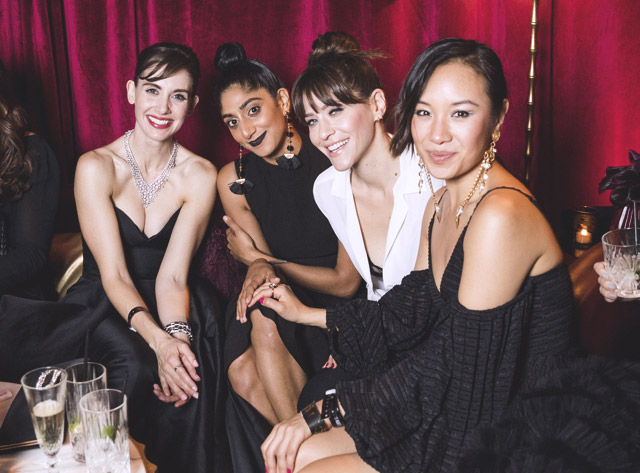 CONTINUE READING BELOW
Recommended Videos
Why should you care? You may think that these all happened so far away from you—after all, the US is approximately 13,000 kilometers away from the Philippines—but the thing is, distance doesn't lessen the credibility and relatability of these women's stories. Moreover, stories of harassment and assault are universal, and at some point, you may have gone through similar experiences, too.
ADVERTISEMENT - CONTINUE READING BELOW
Which is why the recent Golden Globes was historic: It was still glitzy and glamorous, but this time, the mood was tempered with a sense of awareness and solidarity that wasn't heard enough before. These movers and shakers of an industry with grand, global influence are now vocally and unequivocally focusing on empowering women and the stories they tell.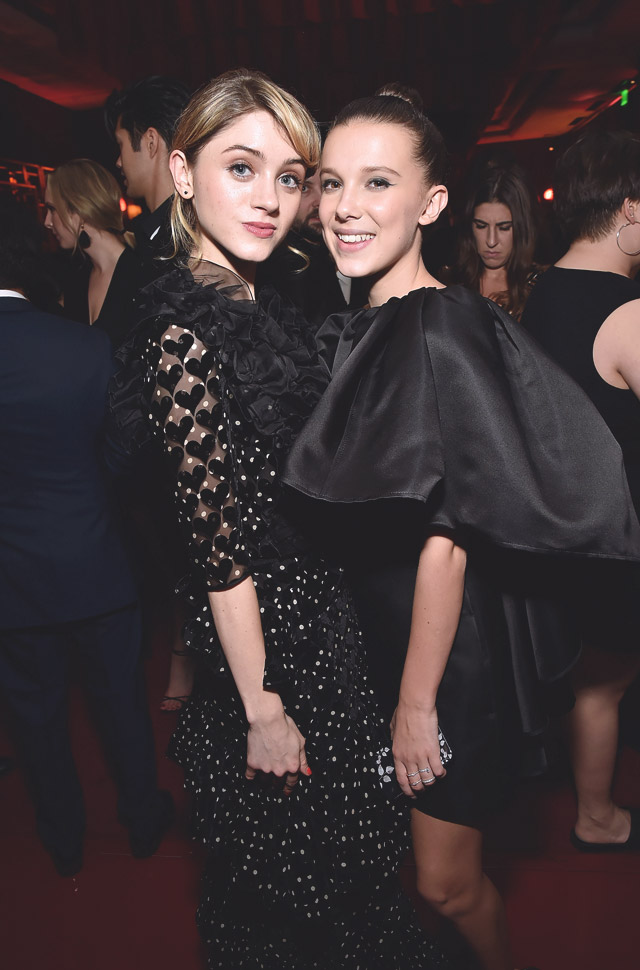 ADVERTISEMENT - CONTINUE READING BELOW
In case you missed it, here are the moments during the 75th Golden Globes Awards when women claimed the spotlight with more than just their talent.
The Red Carpet is all about #WhyWeWearBlack, and not "Who are you wearing?"
Stars blacked out the Red Carpet in solidarity with women who have been victims of abuse and in support of the Time's Up initiative, which aims to fight "sexual assault, harassment, and inequality in the workplace"—a far cry from the usual discussions on who-wore-what. As Claire Foy who plays Queen Elizabeth on Netflix's The Crown noted:
"It's not about what we're wearing. It's about what we've got to say and who we are. And it's also a message to everyone around the world… it's just about saying 'Look, we're all in it together.' It's not just about our industry, it's about every industry and also about every woman around the world."
Seth Meyer's Monologue
Full of barbed wit and self-deprecating cynicism, Seth Meyers talked bluntly about sexual harassment and unfair work policies, ending his opening monologue with this acknowledgment:
"People in this room worked really hard to get here. But, it's clearer now than ever before that the women had to work even harder. So, thank you for all the amazing work that you've all done and continue to do. I look forward to you leading us into whatever comes next so thank you so much for letting me say that."
Oprah's Powerful Speech
Being the first black woman to win the Cecil B. DeMile lifetime achievement award, Oprah had a lot to say, and it brought the entire house to its feet. Adding her own story to those of the many others who have experienced abuse, she said:
ADVERTISEMENT - CONTINUE READING BELOW
"What I know for sure is that speaking your truth is the most powerful tool we all have. And I'm especially proud and inspired by all the women who have felt strong enough and empowered enough to speak up and share their personal stories."
Natalie Portman's Smooth One-Liner
Coming after Oprah was Natalie Portman announcing the Best Director nominees, highlighting the irony of not having women nominees during an event advocating gender equality:
"And here are the all-male nominees."
H/T: New York Times
Comments
Load More Stories