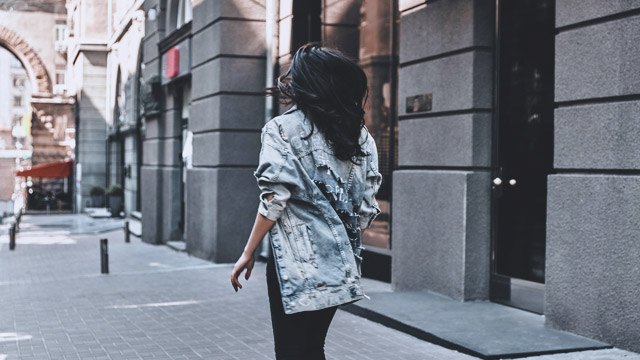 If I were to write my #MeToo post, it would probably be this: "I was sexually assaulted by a security guard at gunpoint, and it feels like a betrayal of one who's supposed to protect me."
Or maybe this: "A man cornered me just outside the restroom of a bar and said, 'Sumama ka sa akin, hindi naman ako masamang tao eh.' I learned that there were demons in white polos and ties."
ADVERTISEMENT - CONTINUE READING BELOW
Or even this: "On my way home, a man on a bike shouted 'Miss, pasuso,' and I could only muster a tired 'Fuck you.'"
I am not sharing these experiences like a soldier proud of her war scars. These are not meant to shock you because of their blatancy, but because of how ordinary they are. These stories are also the stories of so many women who have and still are enduring different forms of harassment on the streets, at work, and even at home. You only have to type #MeToo on social media to read through harrowing and sadly similar experiences that have become frighteningly normal.
In a survey released in 2016 by the Social Weather Stations (SWS) in collaboration by the United Nations Entity for Gender Equality and the Empowerment of Women (UN Women), three out of five women experience sexual harassment at least once in their lifetime. That's 88 percent of the population surveyed, 50 percent of which have done nothing about it as 20 percent of them were often overcome with fear.
Many women who have been harassed or assaulted keep silent for fear of being dragged even deeper into the muck of filing a case. The reality is that #MeToo is nothing new: victims of harassment have already taken to social media in the past to share their stories, and while there are those who have sympathized with them, there are still people who feel that it's right to blame the person harassed, causing fewer individuals to come forward.
On the other hand, there are also women who try to run after the perpetrator, only to be re-introduced to the reality that the justice system in the Philippines is slower than your daily crawl along EDSA. May forever sa hustisya. It's quite possible for your case to just be filed underneath the thousands of similar cases that up to this day remain stagnant.
As someone who has gone through harassment many times over and who has tried to go through the hoops of bureaucracy, I sometimes wonder if I should have done more, if I could have stopped it from happening to others, if I could have donned a cape and become somebody else's superhero.
ADVERTISEMENT - CONTINUE READING BELOW
Or if from the very beginning, I could have stopped it from happening to me.
There is a certain kind of guilt that comes with putting up a #MeToo post; a gut-wrenching feeling of reliving past instances which frustrate you to no end because you always wish you could have fought back or you could have at least 'reacted better.' It took me so long to realize that it's not my fault. It was never my fault. Sadly, victim-blaming sometimes begins with the victim.
This is why I have a suggestion: share your #MeToo stories to prove that yes, this is definitely a problem that we need to address, but go beyond that. Share what happened to you after, how you rose beyond your personal tragedy. Take your power back from that moment of pain and show them that you are not your scars. #MeAfter—you are not a victim. You are a survivor. Never be shamed or defined by the mistakes of others and instead be a beacon for those who have yet to speak out about their own stories. Strength does not come from that moment when you wished you pushed back against a much stronger harasser, but from how you continuously fight against a rotten system that continues to disrespect and objectify who you are.
ADVERTISEMENT - CONTINUE READING BELOW
I do hope that one day, hashtags won't be needed to decry sexual harassment because everyone will be automatically appalled by it, but for now, raise your banner high. You are not your #MeToo story. You, my sister, are more than what they can ever do to you.
Load More Stories