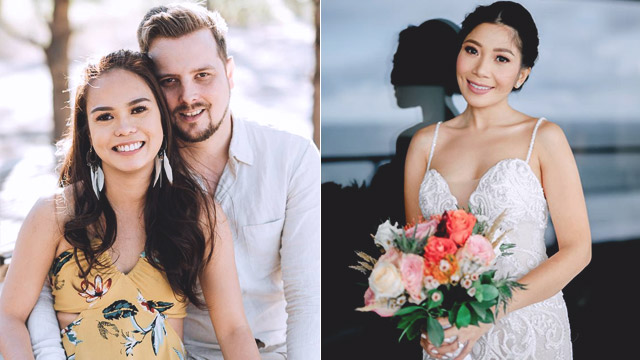 While many couples focus on the big expenses for mandatory suppliers like the photographer, wedding venue, caterer, etc., they tend to overlook the small, "hidden" details in-between that are needed on the big day, which are often the reason behind shocking post-wedding bills. Here are some wedding expenses that real Pinay brides have overlooked so you can add them to your budget, stat: 
ADVERTISEMENT - CONTINUE READING BELOW
1.
 

Crew meals or allowances

This is the most common expense that many couples forget (or underestimate) to include in their budget. 

CONTINUE READING BELOW

Recommended Videos
Dianne 
"One of the fees that we didn't expect na malaki ang gagastusin namin would be the crew meals. We spent around P30,000 for the meals lang since some of our suppliers (ex. lights and sounds supplier, florist, videographer, etc.) had 15 to 20 people in their team. That's roughly around P200 to P250 per meal."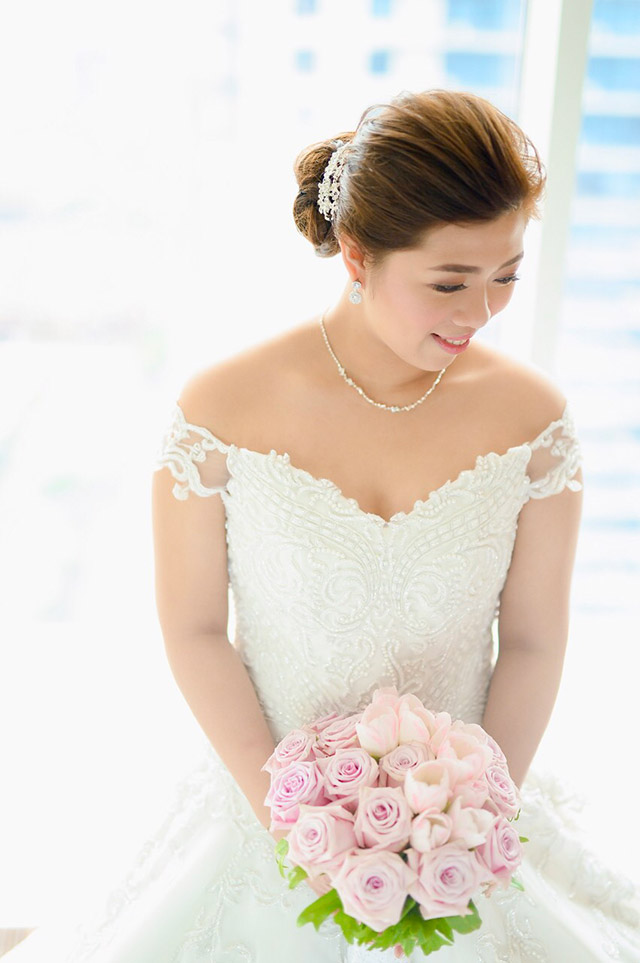 ADVERTISEMENT - CONTINUE READING BELOW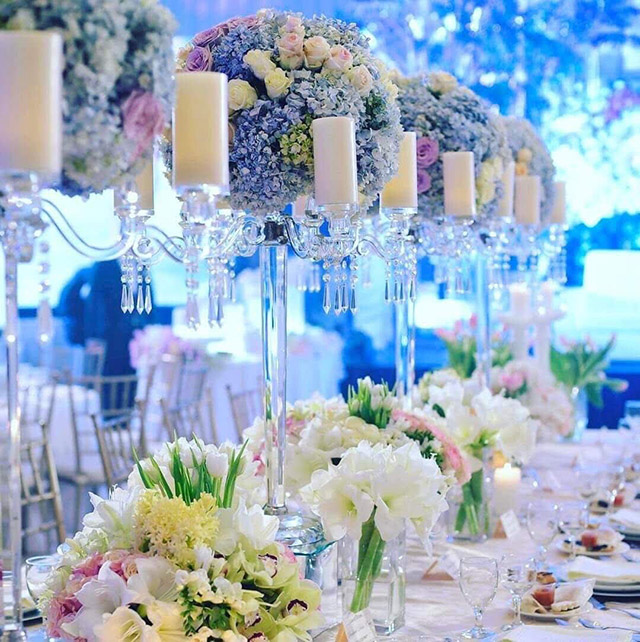 FN Tip: The number of crew members you're going to have will also depend on how small or big (and heavily-decorated) your wedding will be. Some couples opt for the crew meals offered by the food caterer, but there are those who order packed meals from outside vendors for a much more budget-friendly rate. 
ADVERTISEMENT - CONTINUE READING BELOW
Remember, suppliers work for more than eight hours, and they often don't get long breaks (otherwise, they might miss out on something important). It also won't be easy for them to find a good restaurant or a fast-food chain nearby, even more so if the venue is located far from the city. 
2. Wedding prep meals 
Your makeup artist, hairstylist, entourage, and family members are all going to be just as excited and busy as you are in your prep room—that said, everyone will, at some point, need fuel as well. Dinner reception is a long, long way ahead. 
When setting a headcount, it helps to expect (and prepare for) more people coming in your prep room, based on what these brides have experienced: 
Chie 
"The costs we definitely overlooked were the food served during [our wedding] preps and the crew meals of some of our suppliers. We weren't expecting some of our guests [to visit us] at the hotel so we had no choice but to offer them food, too. Also, some of our suppliers had additional crew members but we gave them food allowances, anyway."
ADVERTISEMENT - CONTINUE READING BELOW
ADVERTISEMENT - CONTINUE READING BELOW
Cristine
"Although we were prepared for the crew meal expenses, we still had to pay extra for a few people. Crew meals were budgeted for all suppliers and entourage only. Unexpectedly, a handful of our guests dropped by the preps venue, hence, the Chef had to keep the food coming until everyone present was served with breakfast and lunch. 'Yun ang 'di namin na-foresee so it's a must to prepare extra food. We were just lucky that our preps venue was a bed and breakfast, and they were my breakfast and lunch supplier, too, so we just had to ask them to continuously cook [for our guests]."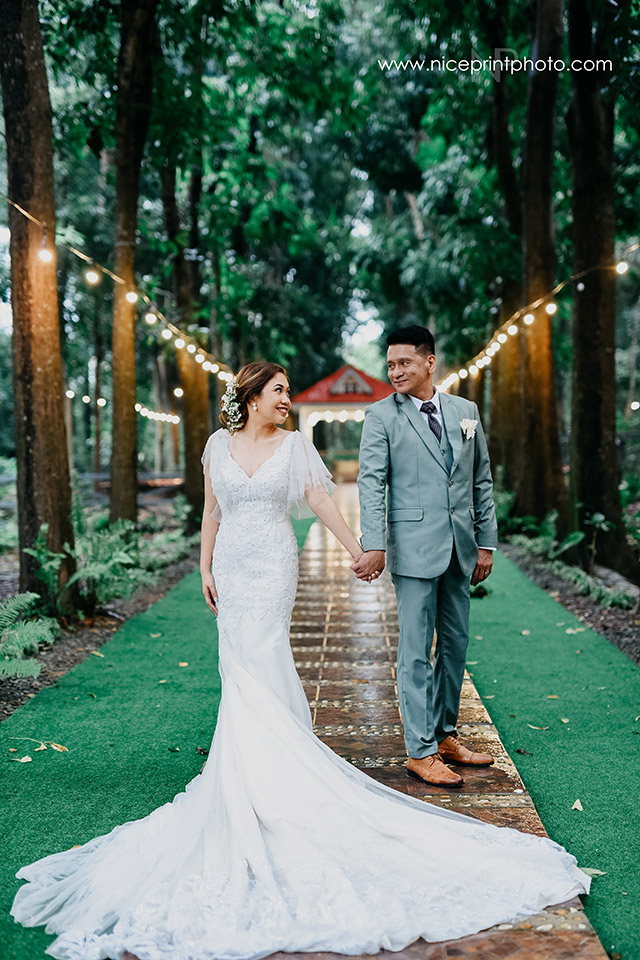 ADVERTISEMENT - CONTINUE READING BELOW
3. Booze! 
Booze—and food—is the fuel to any fun after-wedding party. When deciding how much bottles of wine and cocktails to buy or how long should your mobile bar should stay for, it's important to consider your guests who are likely to party with you until the wee hours. Are they heavy-drinkers? 
Glaiza
"I underestimated the drinking capacity of our Norwegian guests. Initially, we ordered 200 bottles of beer, aside from the mobile bar, for the wedding and welcome dinner but the 200 bottles were already consumed by the mid part of the welcome dinner. We ordered 400 more [beers] during the wedding day—plus, 20 more bottles of wine!" 
ADVERTISEMENT - CONTINUE READING BELOW
4. The little, nitty-gritty details 
Small, "afterthought" expenses like prizes for games are just as worthy of your attention as your major expenses, especially if you're a DIY bride; when untracked, these sneaky costs can blow up your budget. 
Kaye
"Fortunately, we didn't have to pay for any [additional cost] on our wedding day that is not accounted for. However, a week before the wedding, there were so many costs that were added last-minute since [my husband and I] were so focused on our [major suppliers.] This includes the place cards, menu cards, missalettes, props and prizes for the games, crew meals, snacks during the [wedding] preps, and the guestbook."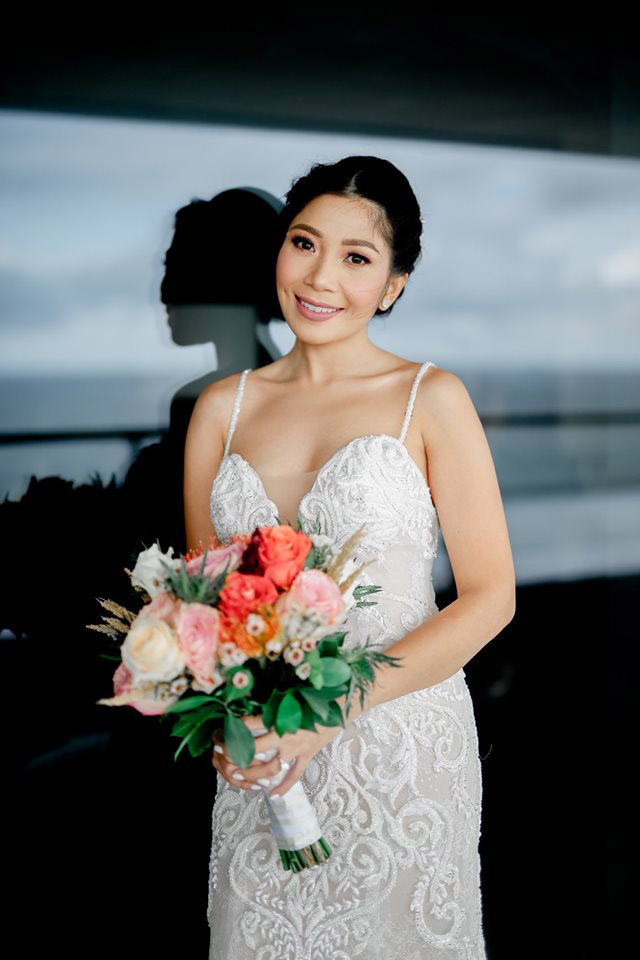 ADVERTISEMENT - CONTINUE READING BELOW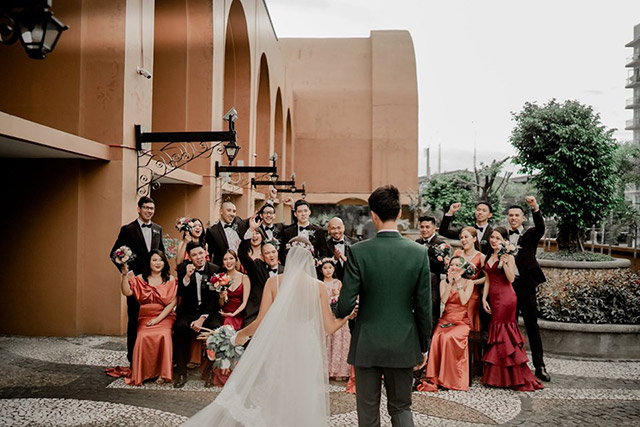 FN Tip: Track the nitty-gritty using an excel sheet. This trick was particularly helpful for one of the DIY brides we've previously featured (she and her husband threw an intimate wedding without a wedding planner.) 
5. Out-of-town fees (and gas) 
Most suppliers like photographers and videographers have out-of-town fees, and these are not only applicable for destination weddings, as what this Pinay bride has experienced: 
ADVERTISEMENT - CONTINUE READING BELOW
Karla
"Our unexpected costs would be the toll and out-of-town fees. Since we visit Alabang and Antipolo on a regular basis, [we never saw them] as 'out-of-town' locations.
"Our church was in Alabang, while our prenup [shoot] was held in Antipolo. During the prenup, we were surprised when the suppliers considered Antipolo as an out-of-town location, even if the venue was about an hour away from BGC.
"As for the wedding day itself, we paid for the Skyway toll fees of the photographer, videographer, and band to and from the church and our [reception], Makati Shangri-La."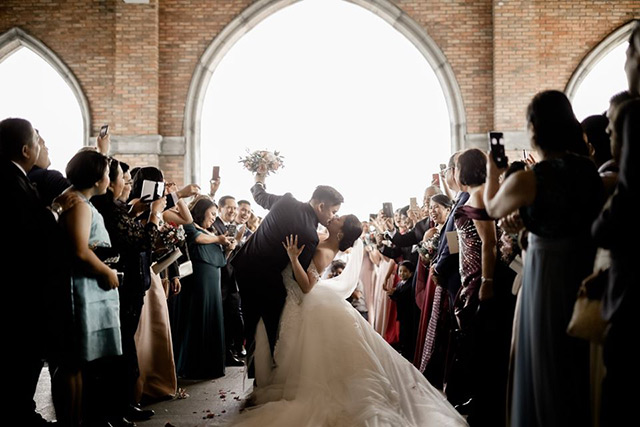 ADVERTISEMENT - CONTINUE READING BELOW
Other hidden wedding costs to prepare for: 
1. Bridesmaid gifts
These are completely optional. To ensure that these gifts won't be an added cost that'll go to waste, here are thoughtful gift ideas that your bridesmaids will surely appreciate and use. 
ADVERTISEMENT - CONTINUE READING BELOW
TRY: Eve The Label Design Studios lillian shorts set, P1,500 to P2,100, available online
2. Bridal accessories for a church ceremony
These are your church veil, secondary veil, pillows, cord, garter (if you still plan to keep the tradition!), etc. Not all bridal gown designers include these in their wedding dress packages. 
ADVERTISEMENT - CONTINUE READING BELOW
3. Hotel room 
If you're planning to stay in a hotel, you'll need to book the hotel not just on your wedding day but also the day before that. You'll want the room ready for your wedding preps in the morning! 
4. Marriage license and church requirements
These aren't big expenses but they're still worth taking note of. Here is a quick guide to every marriage requirement you need to submit before getting married. 
ADVERTISEMENT - CONTINUE READING BELOW
5. Overtime costs
You already know that partying until the wee hours come with overtime fees. But aside from your venue, don't forget about the suppliers that are keeping the party alive—your DJs, mobile bar suppliers, lights and sound suppliers, photographers, and videographers. It always helps to discuss the possible overtime costs with your suppliers prior to the wedding. 
Load More Stories