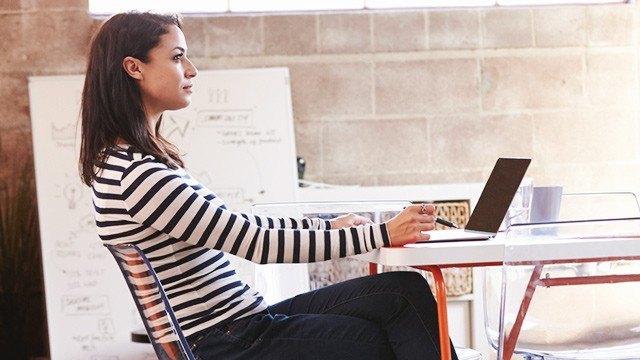 The Philippines is considered a progressive country when it comes to equal rights among men and women, but that doesn't mean that gender discrimination isn't happening.
In fact, a survey done by career website Monster has revealed that 39% of Pinays think that they haven't been considered for a promotion due to their gender, and 17% were questioned about their plans of having children during job interviews, which shows that "this is still a factor in many employers' hiring decisions." A good 18% have experienced being "talked down" to by their bosses, while 16% were called "bossy" when asserting their views.
ADVERTISEMENT - CONTINUE READING BELOW

In a Business Insider feature, author Cheryl Rivers says, "Discrimination today is not as in your face as it was before; it's often harder to see. Legally, you can't say 'I'm not going to hire you or give you this assignment because you're a woman and you can't do it,' but these old attitudes still run deep and are expressed subtly."
Below are a few instances when discrimination happens and you just don't know it.
1. Your skills are judged by the way you look.
There are offices with uniforms and dress codes, and that's well and good, but when how you look is the basis for judgement of how you work, that's where things go wrong. No one should deprive you of the opportunity to utilize your skills just because of your physical appearance, weight, height, or skin color.
2. Your gender is cited both as a strategic edge and loss.
How many times have women been asked to face male clients in the notion that negotiations will go easier? This shouldn't be the case, as a person's gender should never be a factor when making professional decisions.
3. You're often cut off or talked down to by a male employee.
This happens too often that some women consider this normal. Newsflash, ladies—whether you're in a team huddle or in a board meeting, people need to listen to what you (and everybody else for that matter) have to say. No one should talk you over with a casual shrug and suddenly explain things to you as if you didn't know what you're talking about. (It has personally happened to me before, and it is very frustrating.)
ADVERTISEMENT - CONTINUE READING BELOW
4. You're judged because of your personal and family life.
Remember Tito Sotto's "na-ano lang" comment to Social Welfare Secretary Judy Taguiwalo during a confirmation hearing before the Commission on Appointments? That's one prime example on how to not treat competent women in the workplace. Your personal and family life should never be the basis of how your skills are perceived by your company. As long as you perform well and you stay professional, what you do at home is none of their business.
5. You're cited as "bossy", or worse, a "b*tch" when you're being assertive about your opinions.
Women who are not afraid to show their mettle are sadly regarded as too assertive for their own good, while their male counterparts are called "competent" for doing the same. Don't back down just because other people are threatened by what you can do—as long as you keep it positive and you're not stepping on anyone, just do what you need to do and don't let what other people say get in the way.
ADVERTISEMENT - CONTINUE READING BELOW
Load More Stories