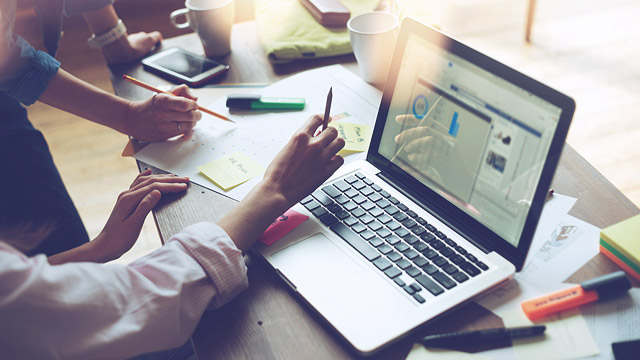 As key industries adapt to the new normal after two years of pandemic disruption, companies are on the lookout again for fresh talent. Tech-related industries are seeing a demand for new blood, reports JobStreet Philippines.
Digital transformation and government initiatives have boosted hiring in several career tracks. Select industries recovering from the pandemic are now seeing a demand for new talent, according to the Job Outlook Report 2022: The Rise to Recovery.
"Growth in digital initiatives accelerated by the pandemic resulted in demand surges for tech-related talent," the report states.
Strong Growth and Recovery
Computer and IT (Software)
Vacancies for software development jobs saw an increase of 83.3%, making up a quarter of job ads available, based on the JobStreet Philippines report, which also notes that six out of 10 hiring ads are for junior executive positions.
Education
Nearly all or 97% of vacancies in the education industry are for entry-level and junior executive positions. Most vacancies or 82.6% come from companies with fewer than 50 employees.
ADVERTISEMENT - CONTINUE READING BELOW
READ ALSO: 4 Pieces of Advice from Successful Pinays on How to Have a Full, Thriving Career
Healthcare and Medical
As the COVID-19 pandemic has put a strain on healthcare systems worldwide, job ads for medical professionals, particularly nurses, have grown.
Job ads for nurses have risen by 45.2%, with smaller companies or those with less than 50 employees posting more hiring calls—an increase of 84.7%.
Telecommunication
Over half of job ads in the industry are for junior executive positions (52.5%). Jobs specializing in sales and marketing have seen the biggest increase in the industry at 76%.
And with the rollout of 5G network services, JobStreet says the industry is projected to have more growth.
Gradual Recovery
Banking and Financial Services
Accounting-related jobs, well, account for most of the ads at 10.8%, with a 27.7% growth.
JobStreet Philippines also notes that the banking and financial services industry is transforming in response to the pandemic and is seeing a "surge in demand for contactless financial services due to mobility restrictions."
READ ALSO: How to Explore New Career Options Without Quitting Your Job Right Away
Manufacturing and Production
Job ads for supervisors in this industry have increased by over half (54.7%). Of the total job ads for this industry, 30.3% are from small and medium enterprises or SMEs.
Transportation and Logistics
Job ads for managerial positions in this industry have increased by nearly half or 47.2%. Most of the job applications or 41.7% are for companies with more than 5,000 employees posted.
Construction, Building, and Engineering
Job ads for supervisor roles in this industry increased by 44.6%. JobStreet says that SMEs received triple the applications for this industry compared to bigger businesses.
This story is originally published on reportr.world. Minor edits have been made by Female Network editors.
Load More Stories