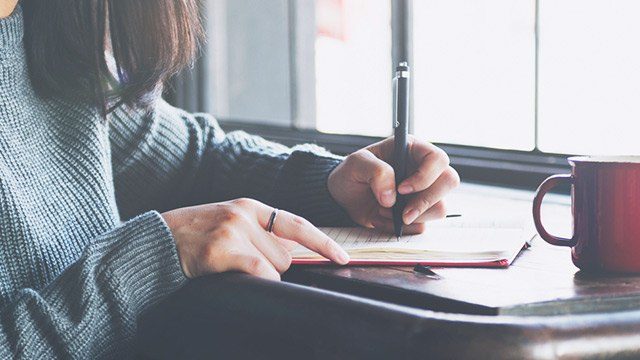 Unlike your college graduation, finding the right job isn't a once-in-a-lifetime event. The right career path for you in your 20s could be a totally wrong fit by the time you're 30, no matter how by-the-book your journey has been--a job or a company is only "right" for you until it isn't anymore, and that's something only you can determine for yourself. 
ADVERTISEMENT - CONTINUE READING BELOW
For some people, all they need is to look for the same job in a different industry. To others, it may just be a matter of relocation or a change in responsibilities. Now, the lucky few can just quit and take some time off as they start exploring. But what if you don't have the luxury to quit your current job as you take the risk and find out? Whether it's a small professional inconvenience or a deeper longing for a more fulfilling career, here's how you can explore new opportunitites without quitting your current job right away:
1. Make a list
There is no perfect job, and no perfect happiness that comes with finding 'the one' (professionally or otherwise). Take the time to determine which aspects of your job you love, which ones you hate, and which ones are somewhere in between.
You'll find as you answer these questions that there's no one simple answer to most of them, so don't be afraid to explore your thoughts further. Is it really your job you don't like, or your boss? Are your responsibilities taking a toll on you because you're not motivated or is it merely your hours and time spent during the commute? Be prepared to analyze, cross off, rewrite, or throw away your list and start over when you have to. 
ADVERTISEMENT - CONTINUE READING BELOW
Recommended Videos
2. Narrow down your options
From there, determine the changes necessary to make you more fulfilled professionally, and narrow down several options in multiple scenarios. See which ones you can start doing right away, at your current job, and determine which need to be done outside during your free time. Start with the ones you can do independently, and develop a concrete timetable for the rest.
3. Consult experts and gain some experience—paid or otherwise.
Take advantage of weekends, long vacations, and most of all, the internet. Message friends or even old business contacts in related jobs and ask them for coffee. Look into industry specifics and see which skills you already have to make the shift, what you need to learn, and how you can innovate. Gain some experience by freelancing, you may also start training under someone if you can. Just remember to take advantage of what you already know. No matter how different your current job is, there's bound to be an advantage for you. 
ADVERTISEMENT - CONTINUE READING BELOW
4. Study, study, study.
Never take the chance to learn something new for granted, and in the digital age, the opportunities are endless. This isn't just about beefing up your resume; this is about empowering yourself with information. Even if your desired career won't require you to study again, remember that competition is tough, and someone with more experience might be willing to do the job for much less than you. For a less formal approach, opt to take online classes or short courses, and in your free time, join forums, read up on and follow industry leaders online.
5. Figure out the smoothest transition from Point A to B
At this age, winging it is hardly an option. Be realistic, and accurate. This means reviewing your financials, determining your potential income, and adjusting your lifestyle and schedule based on your findings. This could be disappointing at times, but remember that change will always come with risk. And the more info you have, the more you can minimize it. 
ADVERTISEMENT - CONTINUE READING BELOW
6. Get connected
Even if your new calling is a business of your own, you will always need to connect with someone to get started--be it a mentor, a headhunter, a former colleague. Networking is important, not only in finding work, but it making your job more meaningful and social. Don't take anyone for granted. You'll never know where you would both end up in another ten years. 
Load More Stories