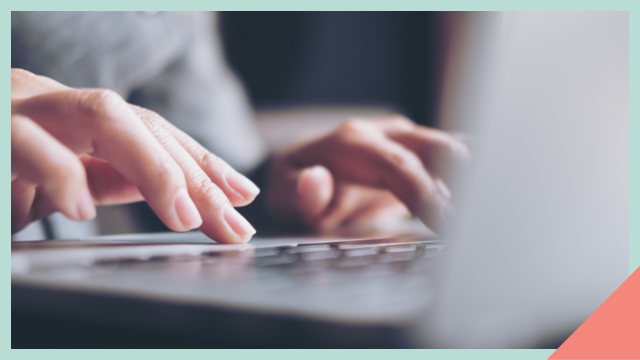 The first step in pursuing a career that you like is to impress your prospective employer by submitting a highly informative resume. Your resume is your ticket to showcase yourself through words and representation for you to be noticed. Passing this initial stage enables you to proceed to the next steps: initial screening and series of interviews.
ADVERTISEMENT - CONTINUE READING BELOW
A comprehensive resume contains details about your personal information (complete name, address, contact information), educational background, and work experience. You may also include specific skills and relevant certifications applicable to your career.
Knowing that your resume may make or break your chances to land a job, here are some common resume mistakes you should watch out for:
Writing down unnecessary information
Focus on the essential information and summarize through bullets or short paragraphs. Employers receive hundreds of applications per day for several vacancies, so they don't have the luxury of time to read through all the details, especially if the resume is lengthy. The acceptable number of pages is from one to three on average. No need to write about all of the training sessions you've attended, especially those that are not relevant to your career—this tends to be the case for fresh graduates or those in junior positions, as applicants feel the need to add as much as possible to their experience in hopes of increasing their chances of getting the desired job.
CONTINUE READING BELOW
Recommended Videos
Not providing enough details
As mentioned in the first bullet, oversharing is not good, but similarly, under sharing isn't acceptable either. Some candidates, in their desire to be concise, provide less information. For example, for work experience, only the company name, position, and employment period are written down. HR needs to have an idea of what your responsibilities were for better assessment. Position titles and job levels vary from one company to another, and simply sharing two to three bullets about your main tasks will be helpful for the recruiter to get a better idea of the applicant's capability and fit for the vacancy. It's also good if you can share a bullet per employment about some of your achievements to better promote yourself. Just make sure to filter it well— employers wouldn't particularly care for an award for being best dressed at your Christmas party, but awards like being the top performer of the year definitely make the CV more attractive.
ADVERTISEMENT - CONTINUE READING BELOW
Typographical errors
Despite the green or red underline that flags the word that you misspelled, or grammatical errors you committed, there are still some resumes that are being submitted with typographical errors. This is a no-no because more than the error itself, you are communicating to your prospective employer that you are not keen on details. While speed is essential when applying, quality should not be set aside. With errors like these, employers will immediately assess your communication skill to be on the poor side, and this will especially hurt you if the job you're applying for requires high competence with written communication.
'Professional' is the only acceptable format
While some employers are more reserved in the format of the resume, majority are now more accepting of the different formats and designs of resumes for as long as the information they need are present in the document. You can express yourself in the way you apply and not be boxed in just black and white text and design. For sure, you can be organized and neat while being creative.
ADVERTISEMENT - CONTINUE READING BELOW
Using of words inaccurately
Always remember to be truthful with the details you present to your prospective employer. Avoid exaggerating an accomplishment or a role you performed just to impress. For example, don't put "created a dashboard for measuring the team's performance" if your role was just to update the already existing dashboard. HR people are trained to identify the authenticity of the application so make sure to declare accurate information. What we don't want to happen is to have your integrity compromised just because of a misused verb. It is perfectly fine if you simply assisted your boss for a project or coordinated activities to be written down as is in your resume, instead of claiming to have conceptualized the project idea when you didn't. It sounds impressive, but once the interview reveals the truth, the negative impact it creates just hurts the recruiter's impression of you.
ADVERTISEMENT - CONTINUE READING BELOW
* Sheena Abellera is an MBA graduate and is currently working for a food manufacturing company as an HR practitioner.
Female Network is now on Quento! Click here to download the app and enjoy more articles and videos from Female Network and your favorite websites!
Load More Stories