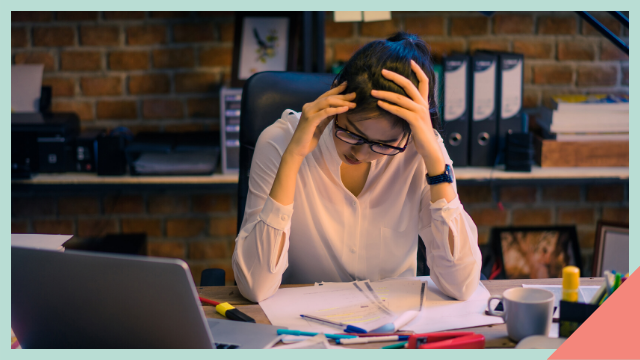 When things get busier at work, chances are you might have to clock in extra hours to finish your long to-do list. Hard work can be rewarding but it can also be exhausting especially if you've been working overtime almost every day. While it is challenging to handle the demands of your job, there are still some aspects you can control like time management to help lessen your OT hours. Here are some techniques worth trying: 
ADVERTISEMENT - CONTINUE READING BELOW
1. The Pomodoro Technique
You'll need a timer for this! Time pressure can help cancel distractions and allow you to pay full attention to a single task. So, if you're up for it, begin this technique by dividing your tasks into 25 minutes each. Remember to give yourself a 5-minute break before moving on to the next task. After finishing at least four tasks, take a long break between 15 to 30 minutes then start over. 
CONTINUE READING BELOW
Recommended Videos
If you finish a task before the 25-minute mark, use the extra time to check and review your work. You can also adjust the duration depending on your tasks' level of difficulty. Just make sure you still set the timer.  
2. Kanban
In Japanese, "kanban" means billboard or signboard. It also refers to a workflow system for those who want to visualize their tasks at hand. For this method, you should have a board and sticky notes ready. Divide your board into three columns: To Do, In Progress, and Done. Write one task on each sticky note. Up to you if you want your sticky notes color-coded per project, urgency, or level of difficulty. Put all tasks under the To-Do column then throughout the day, update the board by adding or moving the sticky notes depending on your progress. If you want a more digital approach, try kanban-inspired apps like Trello. 
ADVERTISEMENT - CONTINUE READING BELOW
3. The Eisenhower Matrix
Decide which tasks need to be prioritized by using this matrix. On your paper, make four quadrants and label them as follows: do (urgent and important), schedule (not urgent but important), delegate (not important but urgent), and delete (not urgent and not important). Assign your tasks to their respective quadrants and you'll have a clearer picture of how you can spend your time wisely. 
4. Eat That Frog
This is derived from the Mark Twain quote "Eat a live frog first thing in the morning and nothing worse will happen to you the rest of the day." Instead of procrastinating, set the agenda by confronting your most difficult task first. This way, you can take it easy with less important tasks next on your to-do list. 
5. Time-blocking
Plan your day ahead by scheduling a task or specific group of tasks into blocks of time. It helps to overestimate by a few minutes so the tasks won't overlap. And don't forget to allot time for rest so you can recharge and feel more energized and productive when you get back to work.  
ADVERTISEMENT - CONTINUE READING BELOW
Load More Stories