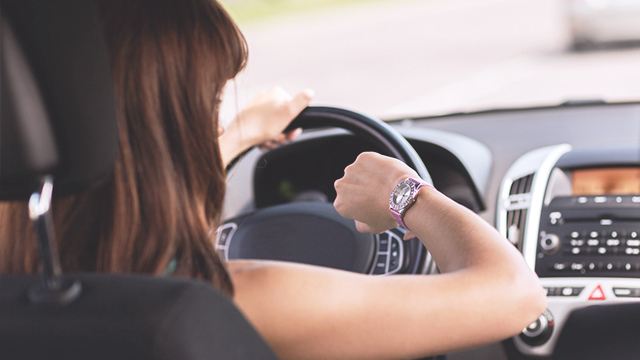 Gone are the days when "Pinoy time" was an acceptable reason for being late. In the digital age, with close-to-accurate ETAs, real-time traffic updates (including detailed rants on social media) and a highly competitive professional market, being late costs us a lot of money. Not to mention that it also inconveniences a lot of our friends, colleagues and family (they're working on their work-life balance too, you know). Here are a few reasons why you're often late—and more importantly, why you always feel like you're running late, and a few remedies to help kickstart your prompt habit:
CONTINUE READING BELOW
Recommended Videos
ADVERTISEMENT - CONTINUE READING BELOW
Your internal clock is slower compared to your Type A peers.
Time could simply, but quite literally, feel slower to you. A 2001 study by San Diego State University psychology professor Jeff Conte, which was featured on BBC, asked patricipants with Type A and B personalities to estimate how long it took for a minute to pass, and unsurprisingly, the Type A people felt a minute had already passed at about 58 seconds, while the Type B personalities estimated it at an average of 77 seconds.
FN Tip: Set alarms for everything—until you get used to the habit. Do it for the smallest things: a work e-mail you need to send, your pills, snacks and meals, up to the monthly meetings and pitch deadlines. If anything, you'll feel instant gratification when you turn off the alarm to signify another task completed.
You hate being early.
This, I definitely understand. Nothing feels more like a waste of time than having to wait for others to arrive. But it's never a good idea to start a meeting with "Sorry, I'm late." And unfortunately, being 10 minutes late still makes you late. Instead of choosing when it's convenient for you to arrive on time, treat every appointment like an international flight. Remember, someone else's 10 minutes is just as valuable as yours.
ADVERTISEMENT - CONTINUE READING BELOW
FN Tip: Be more mobile with your work. Practice arriving where you need to be half an hour early, but use that time to be productive. Reply to e-mails on your phone or invest in a light laptop you won't have a hard time carrying around. Hit two birds with one stone and you'll feel more motivated with your practical choices. 
You have a hard time executing plans.
You multitask and you're sometimes unaware of it. As a feature on Psychology Today notes, "your plan might be solid, but it can fail in the execution." This is based on a 2016 Washington University study by psychologists Emily Waldun and Mark McDanie, where participants had to finish a task within a limited time, and while doing so, were given the option to check the clock. Surprisingly, some participants didn't check, and opted to trust their personal estimates. The study found that the ones who were good at the task were those "better able to regulate their own clock-checking behavior." 
ADVERTISEMENT - CONTINUE READING BELOW
The situations were supposedly "analogous to what happens when you're engrossed in one activity, such as catching up on your social media feed, at the same time that you're also supposed to be getting ready to leave your home to be on time for work. You think only five minutes have passed when in fact you've let 20 minutes slip by." 
FN Tip:  When planning out your day, include a realisitic allotment for things that you already know take longer than they should (like that brainstorming meeting you have monthly, or your coffee date with your BFF). List down your to-do list where you can always see it, such as the homepage of your phone. You might even want to start bullet journaling. Either way, following a schedule and a deadline will definitely help you get organized.
Comments
Load More Stories