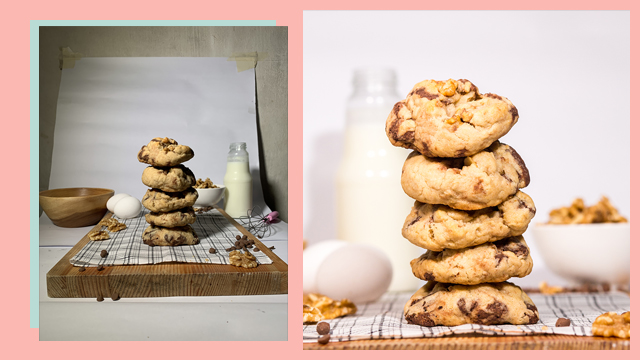 It's basically a universal truth that a good photo can make anything look more covetable than it actually is. I mean, think about it—you've probably added stuff to your cart solely because the seller had a clearer and more detailed product shot than others you've seen, when in fact, they're all selling the same thing.
Given that logic, yes, putting in extra effort into making your own online business' photos is always worth the investment. Even when you're doing the photography yourself without a huge budget, if there's a will, there's definitely a way.
To guide you, we asked professional photographer and online business owner Karlo Torio for his tips and tricks for taking stunning shots for your brand's feed:
Hot Topics:
How to Make Any Lipstick Mask-Proof, According to a Makeup Artist
Pinays Share 5 Best 2016 K-Dramas (That Are Worth Rewatching)
ADVERTISEMENT - CONTINUE READING BELOW
Step 1: Organize your ideas.
Before you shoot, it helps to have a clear idea of what you want your final product to look like. "First, they can create a mood board according to their desired look and direction of their product, from color palette to product styling and lighting to packaging," suggests Karlo. You can do this by creating a deck on Powerpoint or collecting images you're inspired by in a folder in your phone. 
Step 2: Create your shoot set-up.
Not owning professional photography equipment shouldn't stop you from taking professional-looking photos. In fact, the photographer says you can take this as a challenge "to think differently and approach the situation with an open mind."
As an online business owner himself, Karlo had to DIY a production set-up to shoot for his brand Maria Clara Baked. Just like him, you can achieve an efficient set-up at home with only colored cartolina as your backdrop, tape, a tamble lamp for lighting, and a point-and-shoot camera or your smart phone for taking the photos.
Here's how his food photography set-up looked like, compared side by side with the finished product: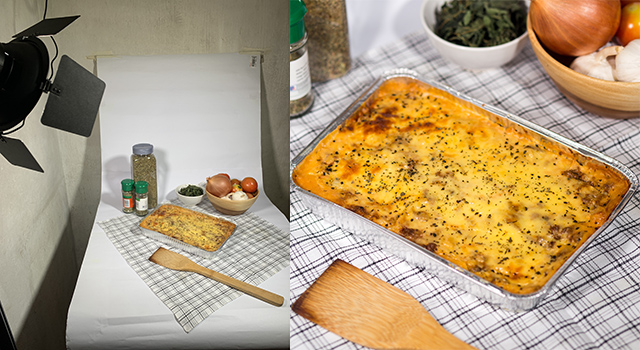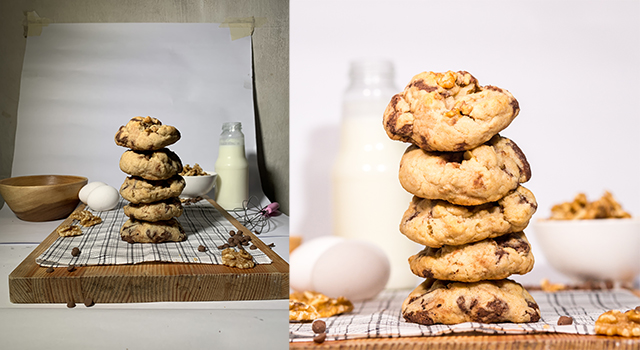 Step 3: Shoot and post-process.
Flatlays are one of the simplest types of product shots you can do, since it requires hardly any equipment. To make yours look professionally done, however, here are things Karlo recommends to keep in mind: 
Tips for shooting flatlays:
1. Leave enough space.
"One thing I remind myself when shooting flatlays is to always create extra spaces in your photos. This is very important so your images can breathe and to avoid a crowded-looking arrangement especially when you are shooting items that are too big or too small."
2. Keep the balance between the props and the product.
Karlo adds that you need to gauge if the elements in your flatlay are balanced while shooting. "[This includes] the shapes and colors of your props, whether their placement looks necessary or not, and if the prop overshadows the main subject in the photo," he explains. But overall, he says the way to a foolproof flatlay is this: "The simpler the better!"
ADVERTISEMENT - CONTINUE READING BELOW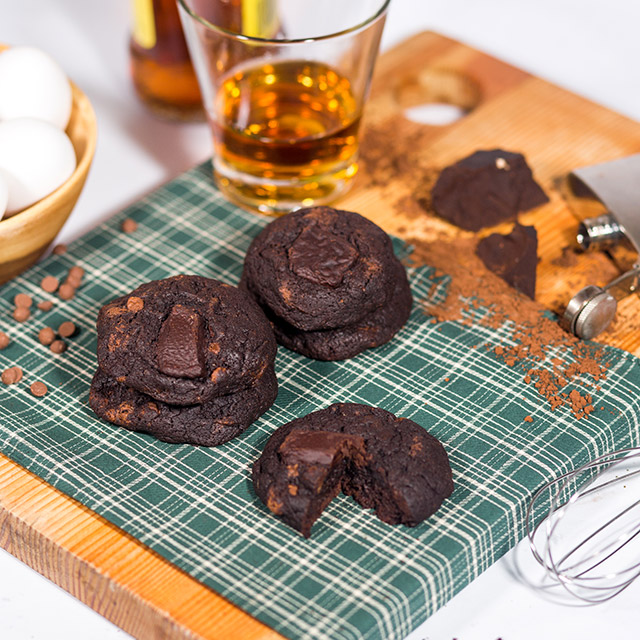 On editing your photos:
"You can download editing apps in your phone like VSCO to add filters to your photos. But if you want to go further, you can ask help from your family members or friends who have knowledge in Photoshop. Add some text according to your mood board and then include call to actions and details of your product."
Step 4: Continue learning and innovating.
You'll have to keep creating content as your business grows, which means that your first product shoot isn't your last. The need to constantly innovate is there, but don't feel pressured—research is key.
"The best tip that I can share with small business owners [is to] break those normative business practices. We are in the digital age where you tap your demographic in an instant," says Karlo.
"Be more creative when dealing with your own ideas, learn [how] other brands do their product images and what makes their execution effective to their market. [You can also] check some DIY videos on YouTube or Pinterest and focus on the potential of your product. This may sound too much for small businesses, but every day gets a little easier once you have created a smooth routine and a habit for your brand."
ADVERTISEMENT - CONTINUE READING BELOW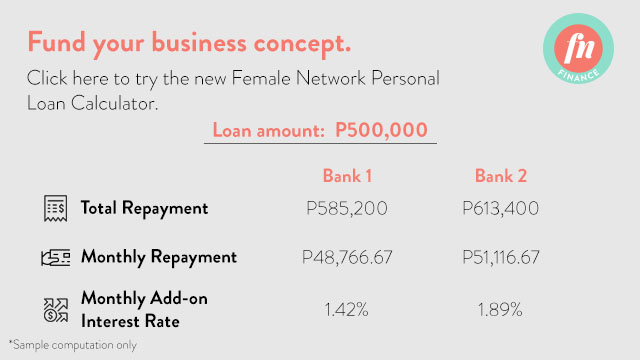 Load More Stories