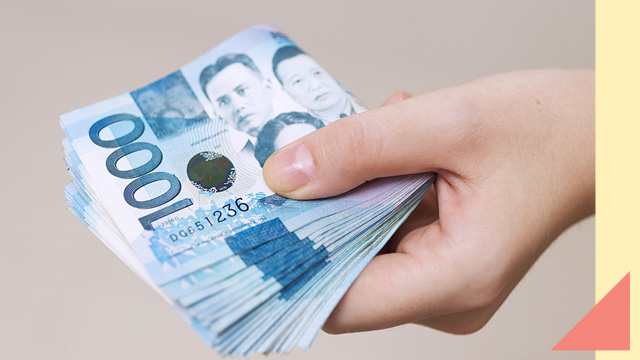 While you're most probably supporting various local businesses to help boost the economy during the pandemic, it's still important to ensure that you still have a designated amount to set aside for savings, emergencies, and other necessities. Although we are very much hopeful that 2021 will be better, realistically speaking, it won't be smooth-sailing. Saving and investing your money for potential future returns should be a habit regardless of how much your income may be.
ADVERTISEMENT - CONTINUE READING BELOW
Look forward to a better version of yourself and become a financially-disciplined person you're meant to be. Here are several money challenges to take on to save more next year:
1. Sign-up for an Automatic Savings Plan
Start the year looking for a wallet app wherein an amount is automatically being deducted from your salary bank account. A lot of online banks have this type of system in place so it wouldn't be difficult to find one that will help you with your goal. There are online banks that have been really aggressive in pushing you to save by giving promos for higher interest rates when you deposit more than usual in a particular month.
Another option is for you to sign up with your company's cooperative if your organization has one. Take advantage of it as they usually offer annual dividends with higher rates compared to banks. Having an auto-save option will allow you to treat savings like a mandatory deduction since you won't be able to touch the amount and be tempted to spend it elsewhere. 
2. (Re-)Try the Invisible P20 Challenge
Here's a classic! If you've done this in 2020, why not do it again in 2021? Place all the 20-peso bills you get in a safe container to keep yourself from spending them. Start on January 1 and see how much you'll save after the challenge. It's a bonus if you get the new crisp bills so you'll feel more motivated to keep them.
3. Put all your cash gifts in a savings account
The idea here is that a gift is not expected, hence, it shouldn't be counted as part of your budget. Your main source of money is your income, which you'll be spending for your necessities and leisure, so any amount you receive that didn't come from your suweldo should go to your savings account.
4. Invest in something that can offer you good returns
Aside from your savings, look for a good place to invest your money. Research about life insurance and illness insurance you can avail that will fit your lifestyle and budget.
ADVERTISEMENT - CONTINUE READING BELOW
You can also consider puttign up a small online business, go the way of franchising, or putting money in stocks. Find out about the monthly payout or initial capital, computation of return on investment, and time you have to expend should you decide to invest. Most importantly, make sure the path you take is sustainable for you! Financial gurus would tell you not to put all your eggs in one basket and that savings alone is not what's ideal. For the coming year, challenge yourself to take a few intelligent risks, so that you may enjoy the returns later on in life.
5. No *insert your guilty pleasure here* for a month
Think of an unhealthy habit or food you are addicted to and try to reduce spending for it, say, twice or thrice a month. For example, you enjoy spending money on milk tea every weekend, skip one weekend in a month and place that amount to a jar, envelope or online bank so you can add it to your savings. With this, you're not only saving on cash, you're also saving your body from extra sugar and calories. Aside from food, you can unsubscribe to an entertainment app and look for free alternatives.
ADVERTISEMENT - CONTINUE READING BELOW
6. Save with up with your BFFs
Goals can be achieved easier when done as a group. Create a one with people you trust so that you can push each other to reach your financial targets. You can share best practices, encourage one another, or be accountable for each other. A support group can help you fight temptations that can derail you from spending your money wisely. 
* Sheena Abellera is an MBA graduate and is currently working for a food manufacturing company as an HR practitioner.
Load More Stories