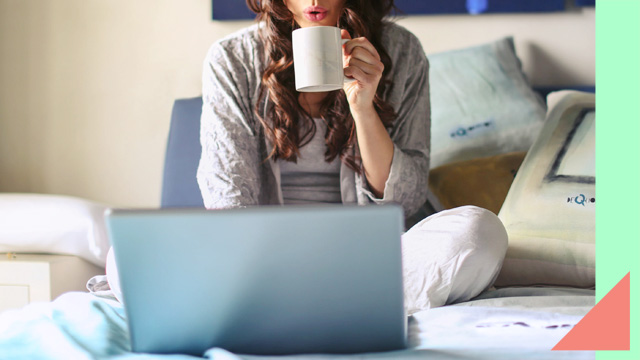 Streaming is a relatively new way to make money. And no, we don't mean streaming as in binge-watching endless K-Dramas you've been consuming, we mean people filming themselves doing any odd thing, or even normal things, and feeding the video right on to screens around the world, all in real time. We're sure you have heard of platforms like Twitch and the ever-present Facebook Live. Streaming has gotten bigger over the years thanks to the growing number of platforms, the large variety of stories and content you can push through it, and, of course, all the different ways users can monetize their shows (read: make actual money from streaming). 
If you're wondering whether people would be interested to watch you put on makeup or ride a unicycle or whatever, we lay down the foundation you need to get into live streaming. And we're starting with the most important question of all: How do you make money from live streaming?
ADVERTISEMENT - CONTINUE READING BELOW
Money Talks
Each streaming platform has its own way for users to generate money with the general form being donations or "tips" from the audience. While they can't just throw cash at you—this isn't a strip-club thing—audiences usually buy the platform's virtual "currency" which they can give to your channel. Streamers then get a cut of whatever the total "currency" viewers gave amounts to.
For example: on Facebook, you need to be part of the Level Up program to receive tips from viewers. They can buy Stars and each one they give you will amount to a cent, according to Resteam. On YouTube, viewers can buy Super Stickers that they can use on the Super Chat, and each purchase means a cut for you. On Twitch, streamers can receive tips via virtual cheers called "Bits." Viewers can also subscribe to a particular channel. On local live-streaming platform Kumu, viewers can buy coins and use those to give streamers "gifts,"-from halo-halo to a whole lechon, among others-with each type equal to a certain amount. You can also use third-party services such as Patreon for regular donations or Streamlabs for one-time tips.
Building Your Channel
Streaming can sound like a pretty vague concept. Think of it as kind of like creating a one-man show where you are director, producer, talent, and crew all at the same time-only there's no need for a full broadcasting studio, just a camera and stable WiFi connection. It's a double-edged sword. Streaming may have leveled the playing field in that practically anybody can do it, but that also means standing out feels next to impossible. If you want to create your own channel, we have a few tips for you to start with.
Figure out your content
Gaming usually comes to mind when someone mentions streaming (i.e. Twitch) but it's not the only kind of content that has gained a following online. The Kumu platform offers one look into the local playing field. "We have a lot of musical talent," says Kumu community head James Rumohr in an interview with SPOT.ph. "We have educational content. We also have talk show-type of hosts, radio shows, podcast-style shows." The last type is what Rumohr predicts will be the "next wave" for users on the platform.
What streamers do on their shows are varied. There are some who perform original music, others do tutorials on a certain topic, others create "talk shows" with guests or other streamers. While there's really no limit to what you can stream, certain platforms will still have rules. Kumu itself practices a "safe space" community. "We want that environment to be really focused on having a place in social media where they can be themselves and not be worried about pressures from family, friends, or any other type," says Rumohr.
Content creators are always challenged to push something new, original, never-been-done. There's a lot of emphasis on staying fresh and relevant but the longevity of your supposed live stream career won't just depend on that.
Be constant
Once you've planned out your content, you have to be sure you actually show up. Consistency is key to gaining and keeping an audience—just like in any relationship. "A good rule of thumb is that successful live streamers stream at least an hour each day," says the Kumu community head. From 20 to 30 hours of content streamed a month is a good target he adds. Setting up a schedule so viewers know when to tune in will definitely help. And, of course, you have to give them a reason to keep on coming back.
ADVERTISEMENT - CONTINUE READING BELOW
"That's probably the best formula right there. There is your consistency and hours, your concurrent viewership—when I walk into your stream, do you have 10 people watching or 40? -and the amount of virtual gifts you receive as well," Rumohr list down.
If you can keep those numbers up, most platforms will give you certain badges or titles which will, most of the time, equate to higher, more regular, earnings. On Kumu, good numbers mean you can get featured on the app, signaled by a blue check. From there you can level up to a bronze badge, and then a silver one, and then gold, and even platinum. "If you have a bronze badge, you have a different pay rate compared to a blue check," explains Rumohr.
Load More Stories