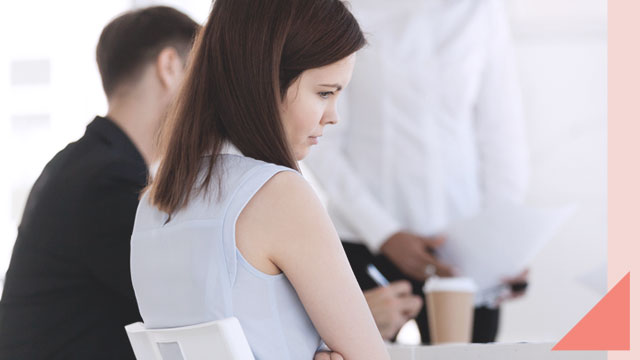 Almost every office has that one colleague who's just plain immature. Whether he or she can't handle constructive criticism well or is simply hard-headed and can't be trusted to come through with important tasks, an immature colleague ruins the rhythm of a well-oiled team, aside from driving you crazy. 
ADVERTISEMENT - CONTINUE READING BELOW
According to Psychology Today, one whom you'll probably bump into in the workplace is the "Solo Flyer." 
"These types of employees aren't there for you—because they're out for their own success, not the company's," writes workplace expert Lynn Taylor. "They may have feelings of superiority because of their specialized expertise."
Solo Flyers usually feel as if they're above everyone else because they know more about a certain field than most. Some are even stubborn enough to disobey management, thinking that their bosses are clueless and that their way is always the right way. These are also people who can possibly leave you hanging just because they think a certain task is not part of their job description, or that their part of the bargain is done. 
The thing about Solo Flyers is that while some are experts in their field, there are those who aren't and are just powered by their egos. These are the hardest people to work with, as they're way into their heads thinking that they're great but lack results to back it up.
What to do:
Solo Flyers will, at some point, realize that going solo for long isn't good. Lynn says: "They'll realize that they're trapped without friends in the organization, especially when they most need them." Interestingly, Solo Flyers crave validation, so you may want to use that as a jumping point when dealing with them and introducing them to the concept of teamwork.
"Let them know of successful, team projects you handle real-time, so they see the win-win—up close and personally," continues Lynn. "Include them in any fun office activities to engage them. And give them highly visible and meaningful positive feedback whenever possible." While their attitude may initially be off-putting, it's important for you to find out and acknowledge why they are acting the way they do. Oftentimes, a show of ego hides something else, and a bit of good ol' friendship may do wonders.
Looking for more tips on how to deal with your colleagues? Check these other articles out:
ADVERTISEMENT - CONTINUE READING BELOW
Load More Stories