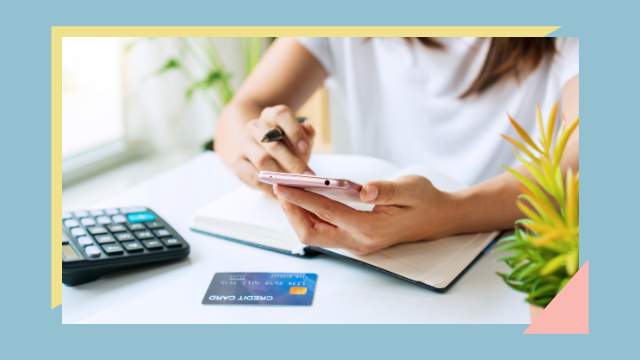 Having different bank accounts for different expenses could be the key to effectively managing your finances. If you want to build an emergency fund, for example, putting the money in a separate account from your payroll could help keep you from spending it on impulse purchases. 
But if you don't have the time to go to the bank and line up to open a new account, you'll be pleased to know that you can now turn to digital banks.
What are digital banks? 
Unlike traditional banks, digital banks operate primarily online, requiring only that you have a working internet connection to register and manage your funds. Most of the services you need like fund transfer, online payments, and even check deposits can be done in one mobile app. Even better: Digital banks tend to offer higher interest rates than traditional banks since these enterprises spend less on operations and the maintenance of physical spaces. 
ADVERTISEMENT - CONTINUE READING BELOW
Here are some banks worth checking if you're interested in opening your first digital bank account:
Digital banks in the Philippines
UnionBank Online

ING

CIMB

GSave

Komo

Tonik
UnionBank Online
Maintaining balance: varies depending on the type of account
Interest rate: 0.1 percent 
While UnionBank has physical branches all around the country, its mobile app now lets you create new accounts online. Different types of accounts with varying requirements are available based on your specific needs, and it's the first choice you'll have to make once you decide to sign up. 
If you're worried about maintaining a minimum balance, you can go for Personal Savings Account. This account type requires no minimum average daily balance (ADB), and it will let you enjoy a 0.1 percent interest rate if you maintain an ADB of P10,000. 
Completing registration entitles you to a debit card that you can have delivered to your home. And if you get a lot of check payments, you'll appreciate how the app lets you make deposits by simply taking a picture of your check. 
ING
Maintaining balance: none
Interest rate: 2.5 percent per annum for an ADB of P 20,000,000 or lower 
A pioneer of digital banking, ING currently caters to more than 40 countries, the Philippines included as early as 1990. To open an account, all you need to do is download the app and submit a government-issued ID and a proof of address. 
While it does not offer different types of savings accounts, ING does promise a high interest rate of 2.5 percent per annum. The best part: It lets you transfer funds to any digital bank or e-wallet without additional fees.
CIMB 
Maintaining balance: none
Interest rate: up to 4 percent per annum for UpSave; 0.5 percent per annum for Fast account
This digital bank started operating in the Philippines in 2018, but it quickly rose through the ranks, earning many awards along the way. What makes CIMB's services so great? It doesn't require a minimum balance and its interest rates are also some of the highest available online at the moment. In addition to time-bound promos, the bank also offers free life insurance with a coverage of up to P250,000 to UpSave account owners with a minimum ADB of P5,000.
ADVERTISEMENT - CONTINUE READING BELOW
GSave
Maintaining balance: none
Interest rate: 2.6 percent
If you're a regular user of GCash, you're likely already familiar with the GSave feature that you can access via the same app. But in case you haven't tried checking it out, signing up will require just one ID and a minute to set up your account—that's it! You can start earning interest regardless of how much you have in, and since it's connected to GCash, you can seamlessly move funds from your account to your GCash wallet for important payments.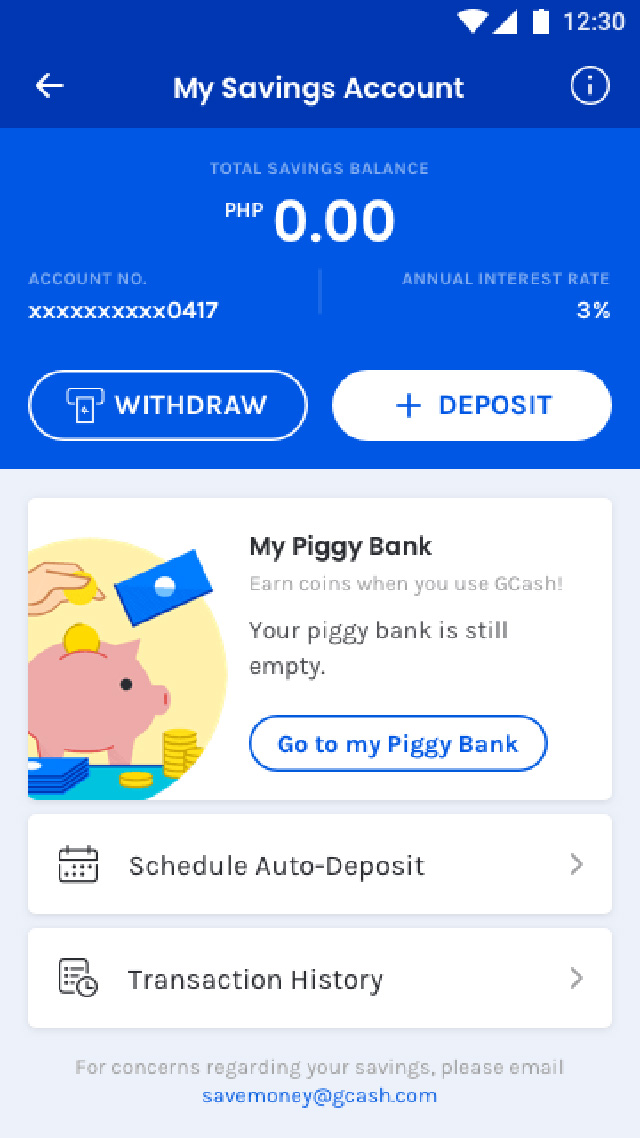 Komo
Maintaining balance: none
Interest rate: 2.5 percent for the first P500,000
Powered by EastWest Bank, Komo claims to be the first homegrown all-digital bank. Like all the other enterprises on this list, creating a savings account can be done via the bank's mobile app. Once registered, you can easily tap into your funds for money transfers and direct bill payments. And since this is owned and operated by EastWest, you can enjoy free withdrawal using any EastWest ATM.
Tonik
Maintaining balance: none
Interest rate: up to 4 percent per annum for solo stash; up to 6 percent for time deposit
Don't have a government ID? That's fine. You can still register for a Tonik account without one. Doing so will entitle you to a balance limit of P50,000 with an account validity of 12 months. 
ADVERTISEMENT - CONTINUE READING BELOW
But here's the thing: Uploading a valid government-issued ID during registration will allow you to forego account limits and take advantage of up to five stashes (solo or group) and five time deposits. Think of stashes as digital envelopes in your account that you can dedicate to specific goals or purposes. You can choose solo stash, which will let you deposit to your stash as you please, or go for a group stash, which will let you invite friends and family to contribute to your account. In addition, Tonik time deposit boasts of a high interest rate of six percent for a six-month term.
Load More Stories