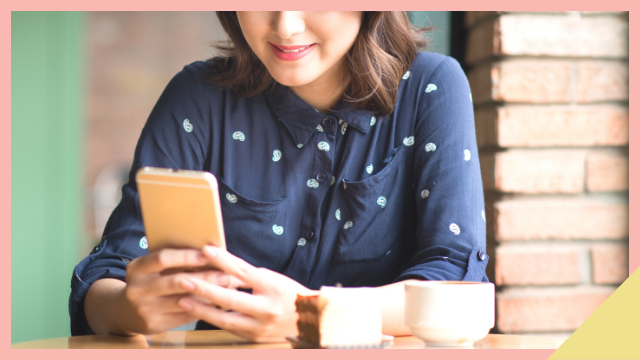 With tempting 5.5 sales and the clock ticking closer to midnight, you might be compelled to spend. In short: "Mabubudol ka na naman."
Mobile wallet app GCash makes online transactions speedy and efficient at a time when contactless and cashless everything is recommended for your safety. While that's a good thing for a mid-work day splurge, it's bad news for your actual wallet.
ADVERTISEMENT - CONTINUE READING BELOW
Greetings, fellow GCash user. If you're here, it's safe to assume you've been adding to cart more than you'd like. Before you delete the app and vow to never spend again, here are some tips to be a little wiser with your digital credit.
Here's how to be smarter with GCash:
Keep your stored credit low
If you've got a lot of credit in your GCash wallet, you're likely to spend more. Worse, you spend without really feeling the weight of each checkout.
A large amount will make you feel like you can spend all of it. With a small amount, you'll have to do more cash-ins, buying you time and hopefully thinking space to realize that you've been cashing in more frequently.
If you can, only cash-in when necessary
Let's say you want to buy an airfryer worth P3,000. Compute for how much it actually is, vouchers, shipping fees, handlings fees, and everything else factored in. If your total is P3,100, cash in only P3,100. That way, you're back to zero after checking out, and there's less temptation to spend leftover credit.
CONTINUE READING BELOW
Recommended Videos
Grocery shopping? List down the stuff you need beforehand and make estimates. Cash-in an amount close to your projected total.
Tip: In case I need to use GCash for contactless transactions in a restaurant or store, I wait for my receipt and cash-in after I've seen the final amount.
Don't link your bank account
The ease with which you can link your bank account to GCash and cash-in on the go is great-but not if you're trying to curb your spending.
Cash-ins done over-the-counter take more time and could deter you from getting credit to buy something you don't really need. Sending money from your bank's app to the GCash app could be the additional step that ultimately stops you from checking out yet another lipstick.
Once you've mastered the art of self-control, then you can link it back (or not, whatever works for you).
Start with a fixed amount every month
To control how much you spend, try cashing in a fixed amount at the start of every month. If you use GCash to solely fund online purchases such as Shopee or Lazada checkouts and food deliveries, this can help you slash spending.
ADVERTISEMENT - CONTINUE READING BELOW
The goal here is to stop spending or cashing in once you've hit the limit. To make it more manageable, you can start with an amount and reduce it every month so you can slowly build your system's ability to say no to a purchase.
Don't attempt to say goodbye to all purchases at once (or delete the app)
You might feel like a legend after a week or a month of zero purchases, but this can leave you entitled to bigger checkouts in the future for having held back so much in the past.
Too much of a good thing still isn't good. In the first place, spending on things you like isn't bad-it's only when it's too much that it gets out of hand.
The goal is to spend within your means and cut back on stuff you don't really need or you'll end up forgetting two months later.
ADVERTISEMENT - CONTINUE READING BELOW
So don't delete the app just yet. After all, it could end up useful for donating to a community pantry, an orphanage in need of help, or for bills you need to pay from home. You can even use GCash to pay your taxes.
Load More Stories