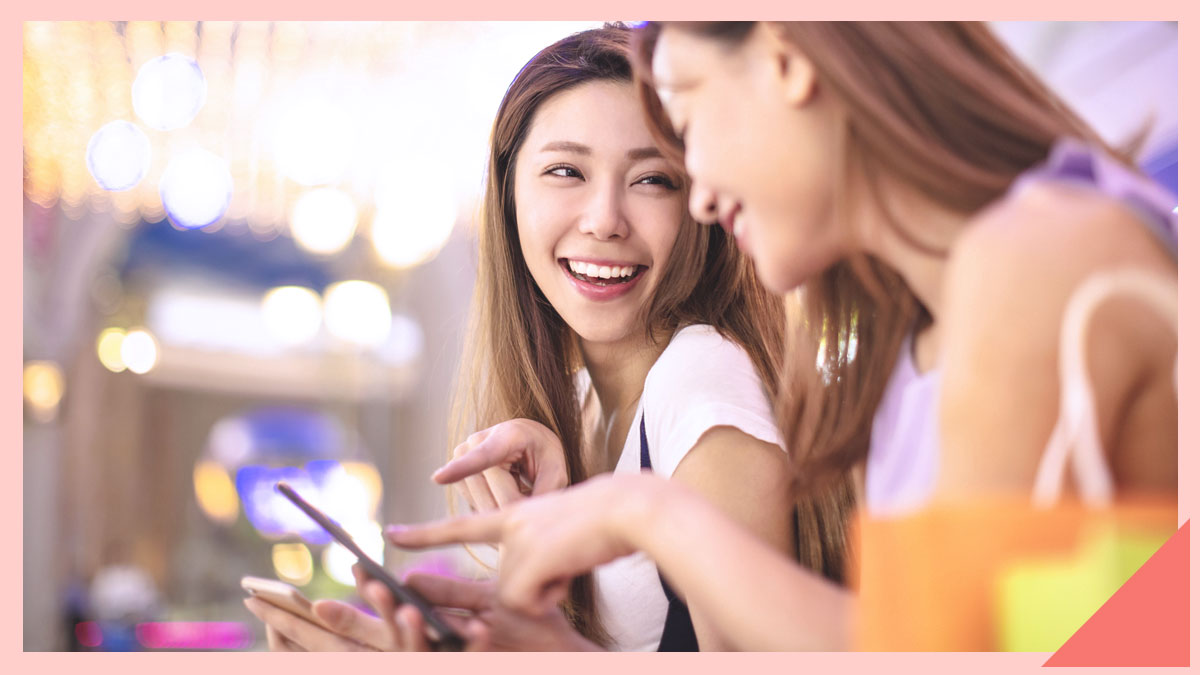 Curious about the new Citibank Global Wallet? Here's what you need to know.
One often overlooked but must-do task before traveling abroad is exchanging your money. The process can be a hassle too, as you expect to lose a few hundreds or thousands in the conversion thanks to high rates of money changers. Some people risk it and charge most expenses to their credit cards instead (also for fear of being pickpocketed abroad), but this typically incurs an additional charge of 3 to 4% per transaction—almost always leading to (totally preventable) bill shock after your trip.
ADVERTISEMENT - CONTINUE READING BELOW
CONTINUE READING BELOW
Recommended Videos
FN Tip: Always charge in the local currency vs. PHP to avoid higher rates brought about by the Dynamic Currency Conversion fee.
You also probably spend time in traffic just to get to your go-to money changer, or allot minutes crowdsourcing the best way to convert based on your destination—either way, it's an extra step in your itinerary, and additional stress you can do without. But what if you can simply withdraw money in the currency of the country you're in? Or charge to your debit card without worrying about the conversion rate? This is exactly what the recently launched Citibank Global Wallet does, a premier service linked to the Citigold and the Citi Priority Debit Mastercard.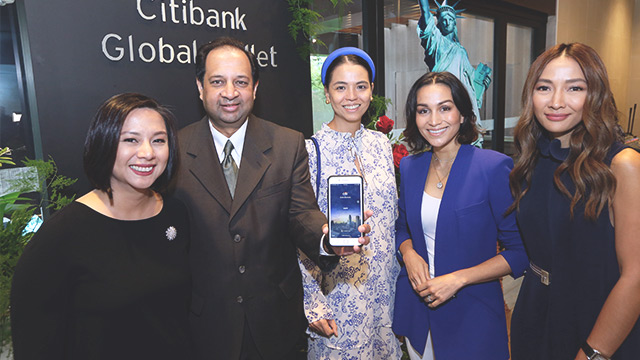 ADVERTISEMENT - CONTINUE READING BELOW
It's pretty simple and straightforward, as you can easily turn the feature on within the Citi Mobile App. Once it's activated, you can withdraw cash from any Citibank ATM around the world for free, and have the amount instantly converted to one of the following currencies: US Dollar, Australian Dollar, Hong Kong Dollar, Singapore Dollar, Euro, Sterling Pound, Japanese Yen, and of course, the Philippine Peso.
This feature isn't only for withdrawing physical cash—it also applies to transactions done in-store or digitally, and that opens up a whole slew of retail services you can enjoy while you're out of the country.
"Citibank Global Wallet is perfect for traveling overseas, making online purchases and transferring foreign currencies for payments," said Citi Philippines Retail Bank head Therese Chan said in a release. "Customers don't have to go all the way to a bank or to a money changer to exchange foreign currency before a trip. They don't even have to worry about bringing a big amount of cash with them. They can use the wallet anytime, when visiting family or friends in those countries, or whether travelling for business or for leisure."
ADVERTISEMENT - CONTINUE READING BELOW
How do I active the Citibank Global Wallet?
Let's say you're flying to Australia to visit your relative; all you have to do is go to the Citi Mobile app and activate the Citibank Global Wallet feature before your trip (you can permanently keep it on).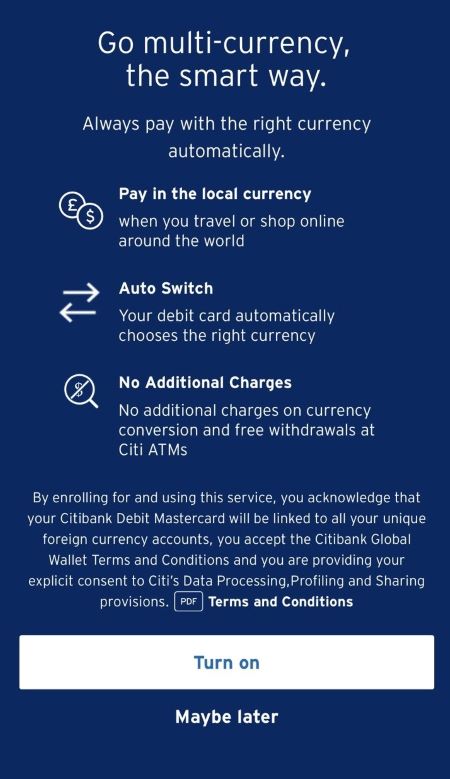 ADVERTISEMENT - CONTINUE READING BELOW
You can start using your Debit Mastercard the moment you land. When you swipe your card, you'll automatically get charged in Australian Dollars using only the spot currency conversion rate, with no hidden charges and no additional conversion fees. The same applies to all other countries that use any of the eight available currencies. Another perk is, should you wish to send money to your relative later on, you can do so for free if they also have a Citibank account via Citibank Global Transfer.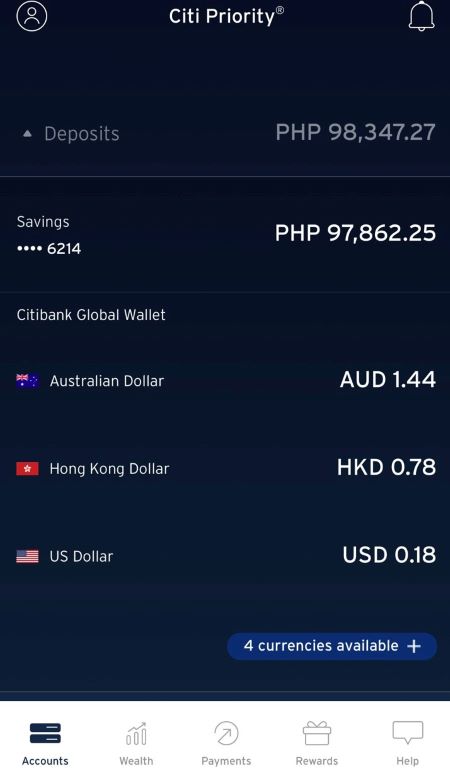 ADVERTISEMENT - CONTINUE READING BELOW
FN Tip: This premium service can also help frequent travelers or entrepreneurs as an alternative to opening bank accounts abroad if you're looking to file less paperwork.
Be one of the first to enjoy this new service—and get the chance to receive a welcome gift of up ot $5,000 cash credits—by heading to the nearest Citi outlet ASAP.
For more details, visit Citi's website.
Comments
Load More Stories