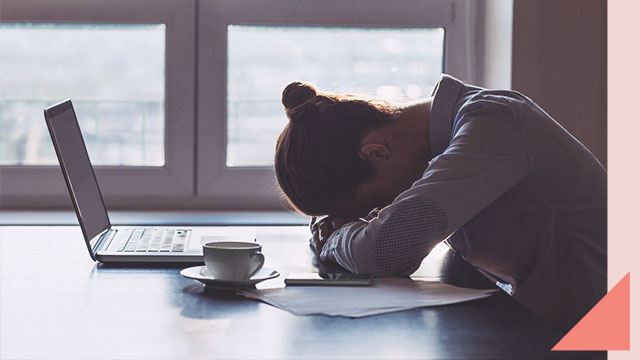 You can argue that it's easy to always choose your kids and your family above everything else, but that's not the case for many working parents.
Filipinos waited years for the Expanded Maternity Leave Act to be passed into law. Yet, many new moms are still forced to return to work earlier than expected because they need to earn. We've all seen too many exhausted, sleep-deprived parent employees dragging themselves to work because they need the money.
ADVERTISEMENT - CONTINUE READING BELOW
CONTINUE READING BELOW
Recommended Videos
Bernie Reifkind, CEO of California-based recruiting company Premier Search, witnessed this first-hand. He saw a woman who had been up all night caring for her sick baby crying at her work desk early in the morning. She had used up all her sick leaves and couldn't afford to miss another workday.
He sent her home and "promised that she would get paid," and wrote her a check "on the spot for extra money to alleviate her immediate financial worry. "She was incredibly grateful. To this day, she is my best employee not just because of her talent but her loyalty," Reifkind wrote on his LinkedIn post.
In a follow-up post, Reifkind explained that what he did was "simply doing the obvious when a valued employee (a mom) had a sick child and came to work anyway." He said he would have done the same thing if the employee had been a dad. Because at the end of the day, the family is more important.
ADVERTISEMENT - CONTINUE READING BELOW
"Bottom line: family first," Reifkind stressed.
While he didn't change the company's leave policies, the CEO explained that "when it comes to compassion, there are no rules... if employers want to retain good employees."
Reifkind made a plea to employers to "understand that most people are carrying the weight of the world on their shoulders." Everyone is working hard to try and make ends meet. On top of that, they need to attend to kids, significant others, elder parents, mortgage payments, auto repairs, and more.
The CEO hopes his post enlightened employers "to fully embrace and reciprocate the loyalty shown by hardworking and well-meaning employees."
"People are worried about their jobs. Please reassure your hardworking employees that their jobs are secure, whenever possible. Loyalty goes both ways," he advised.
Click here and here to know more about parental leaves in the Philippines.
Comments
Load More Stories