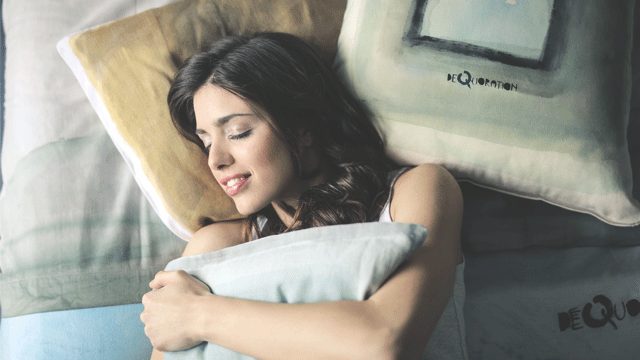 We all know that not sleeping enough can cause health problems—from lower immunity to increased chances of obesity and even death—which is why a complete cycle of seven to eight hours at night should be taken seriously. That being said, there will always be times when you'll skip a few hours for one reason or another, and the best that you can do is to make good use of your weekends and rest.
ADVERTISEMENT - CONTINUE READING BELOW
Based on data gathered from more than 43,000 people under the age of 65 in a study published on the Journal of Sleep Research, researchers found that insufficient weekday sleep could be recompensed with a nine-hour shut-eye during the weekends. Adults aging 65 years old and below who did sleep for five hours or less during the entire week had a higher risk of mortality; however, those who compensated with sleep during the weekend didn't show signs of increased risk.
The experts explained: "The results imply that short (weekday) sleep is not a risk factor for mortality if it is combined with a medium or long weekend sleep. This suggests that short weekday sleep may be compensated for during the weekend, and that this has implications for mortality." They also suggested that it's the average amount of sleep that matters when getting enough rest.
University of Munich Professor Till Roenneberg, PhD, who did not participate in the study, noted on WebMD that having different sleeping patterns could lead to experiencing "social jet lag" wherein your body clock and your social life are not in sync: "for every hour of social jet lag, the risk of being overweight or obese rises about 33 percent."
This is why it's important to train your body to sleep at a certain time and to maintain that schedule on a daily basis; but if you can't help missing a few hours and sleeping late during certain days, do your best to hold weekends sacred and rest up!
Load More Stories