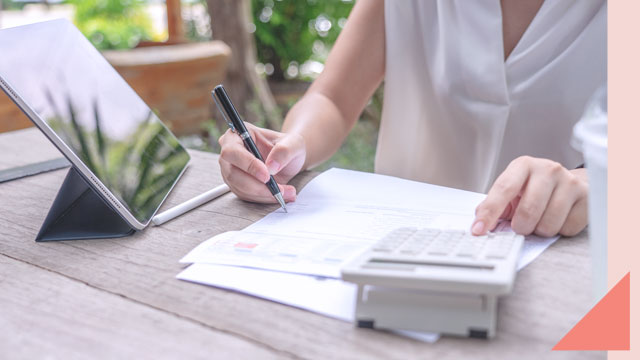 Loans can be scary for some. After all, it's utang with interest, and it's often a huge amount. But if you think about it, loans, when managed well, can give you that extra wiggle room you need to get the things that you need done, while also allowing you to pay in workable installments. 
ADVERTISEMENT - CONTINUE READING BELOW
This is especially true when you're starting your own business. In fact, actress and entrepreneur Dimples Romana, who buys, sells, and rents out properties, had this to say about getting bank loans in a previous interview with Female Network:
"Bank loans are perfect especially when you are young, because you can stretch it to the maximum. And if ever you soar high in whatever career you are in, in the next two to three years, you can pay it off."
The best time to loan is actually when you have enough money to pay for the amount you'll be borrowing. According to a feature on Inc. by Ami Kassar, CEO of MultiFunding.com, "If you have accounts receivable, your industry is showing growth, and you have good credit, you're in a good position to take a loan or a high line of credit at a good rate. With a business that is turning profits, you can be confident that you'll also be able to pay back the loan, which is something that helps all small business owners and entrepreneurs sleep better at night."
CONTINUE READING BELOW
Recommended Videos
Banks and other loan facilities, unfortunately, won't be too keen on lending you money if you're in the red. "If you wait until you aren't able to make your payroll or aren't able to pay your lease, it will be more difficult to get any sort of loan because banks and alternative lenders are hesitant to lend money to a business that is at risk of shutting down or going bankrupt," continues Ami. "When you get desperate, your choices dwindle and you may be stuck with a high interest loan with short amortization period that will leave you right back where you started after a few months."
Now, if you're considering getting a personal loan for other things like a big ticket purchase or to consolidate debts, then know that you can take one out anytime as long as you know that you have the capacity to pay your bills regularly. As a feature on Now Finance notes, "[A personal loan] does not involve drawing down against home equity and does not necessarily present a risk of falling into a revolving credit trap as might be the case when using a credit card, and they own whatever they spend the money on right away."
ADVERTISEMENT - CONTINUE READING BELOW
Of course, before taking out a loan, you'll need to first check out at what rates and intervals different banks offer them. To help you out, we at Female Network created a personal loan calculator so that you can more or less see how much you'll need to pay every month depending on the amount you're borrowing and the length you'll be paying for it.
Click here to try FN's Personal Loan Calculator.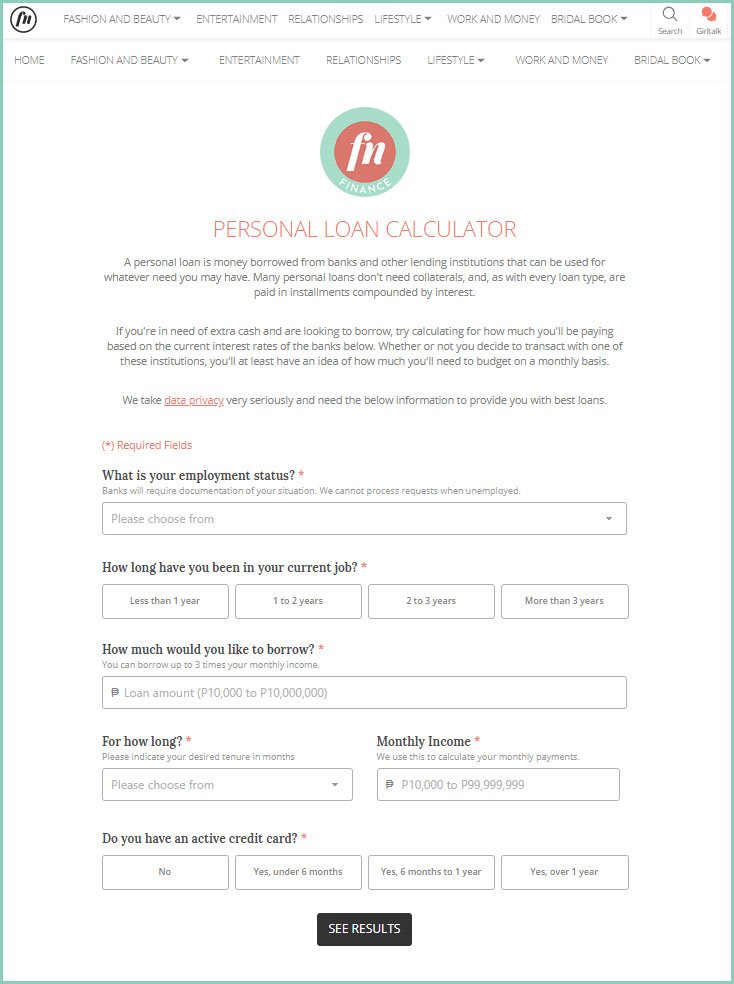 ADVERTISEMENT - CONTINUE READING BELOW
Load More Stories