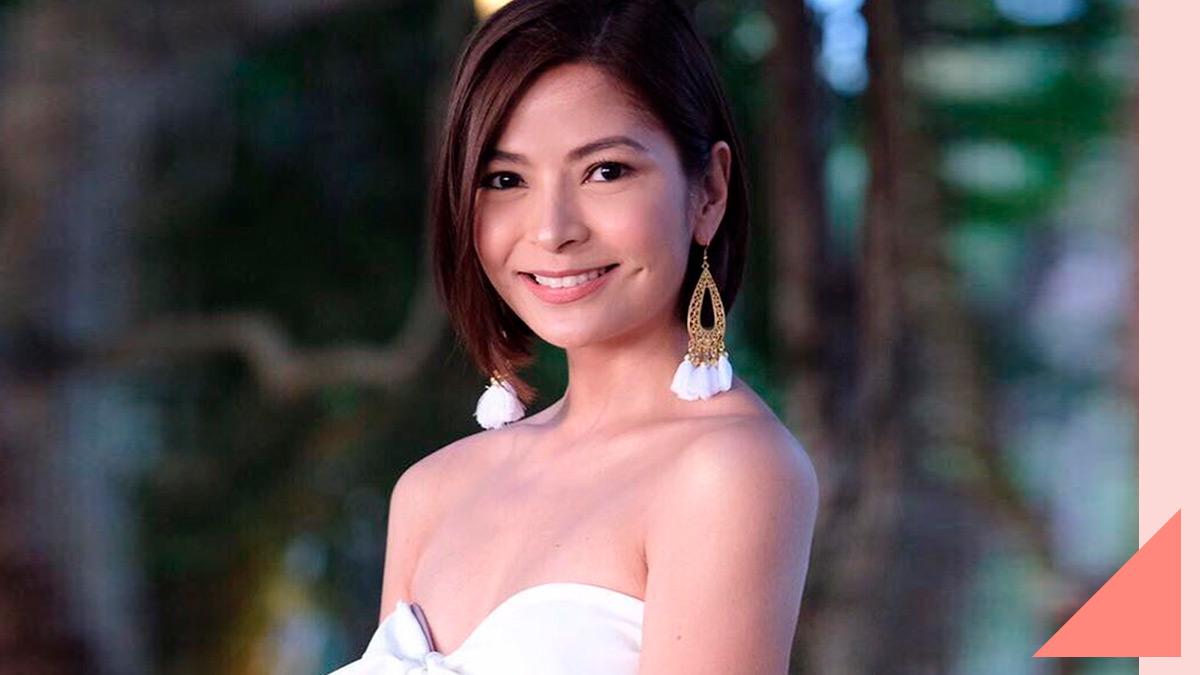 In a time when makeup aisles in the Philippines were dominated by imported beauty brands in 2013, Rissa Mananquil-Trillo co-founded Happy Skin, a proudly local skin-caring makeup brand that now has over 100+ outlets all over the metro. 
ADVERTISEMENT - CONTINUE READING BELOW
Growing up, Rissa always had an entrepreneurial mindset. In fact, she started selling goods in grade two. "The first thing that I ever sold was friendship bracelets. I would use my allowance to buy thread, and I would sell them to neighbors and friends for five pesos," the beauty columnist, book author, model, and mother of three recalled during her talk at Cosmopolitan's Beauty Con 2019 last August 31. "And when I got older, there was an office [in our village], and [people] always had to leave to buy refreshments and so, I thought, 'Oh, maybe I should take the opportunity to sell refreshments to them,' so I set a table with an umbrella and brought juices, snacks, and chocolates. I was the only one selling [drinks] to them."
She pondered, "I guess I've always had an entrepreneurial streak. I wasn't afraid to create things from scratch, find a solution, and make the most out of every opportunity." 
ADVERTISEMENT - CONTINUE READING BELOW
Despite having a knack for entrepreneurship, Rissa pursued a career in modeling, which meant she often wore layers of heavy makeup for shoots. "It was during my modeling career when my skin was [at its worst]. I [was struggling with] oiliness, acne, and skin irritations.
"As I grew up in the modeling industry, I knew how it felt to wear makeup and to use makeup to cover the blemishes on my face. It was a cycle... We always think makeup is there to make us look pretty but it's so frustrating when we get more [pimples]."
"Sayang naman," Rissa thought. "We all invest in good skincare but it just gets ruined when we use the [wrong] makeup."
Her personal frustrations, coupled with the frustrations of many other Pinays who have emailed Rissa their own skin concerns during her stint as a beauty columnist, fueled her into creating Happy Skin in 2013. 
ADVERTISEMENT - CONTINUE READING BELOW
According to Rissa, she and her team found out years ago that "the Philippines has one of the lowest makeup users across Asia," compared to neighboring countries like Korea and Japan. This is primarily because women used to be hesitant about using makeup with the fear that it might ruin their skin or make them breakout more, said Rissa. "Isn't it true na when you see someone na maganda 'yong skin, iniisip mo 'Siguro, hindi kaya siya nag ma-makeup?' That's what we want to address at Happy Skin. This is why Happy Skin is all about makeup that cares for the skin. 
"Every product we put out has a skincare ingredient, and I always believe that truly good makeup should be your ally, not your enemy."

If, like Rissa, you're planning to jump into the wonderful but highly competitive industry of beauty, here are some expert tips and truths behind running a business that we learned from the we learned from her: 
ADVERTISEMENT - CONTINUE READING BELOW
1. Think long-term—"it's not enough to just launch a [product]."
With today's thriving beauty industry where new brands and new products (such as lipsticks) seem to pop up every day, it's not enough to just put your product or service out there; any business needs to be sustainable. "A lot of people kasi get into the business and think 'I just need to launch it.' But you also have to think about your long term goal," said Rissa. "Ask yourself, five or ten years from now, where do you want to go?"
The Read My Lips author shared three helpful words to keep in mind when assessing your beauty business: sustainable competitive advantage. "[A product or service] is sustainable if it can last long term; it needs to be competitive to other brands in the market, and it becomes an advantage if you're the only one who offers it. If it's something that can be easily copied by [other brands] then, it's not sustainable."
ADVERTISEMENT - CONTINUE READING BELOW
2. "You can start a business by bringing people together."
When asked how one can start a business with small capital, she suggested, "You can get into a partnership or a corporation." Rissa runs Happy Skin alongside Jacqe Gutierrez. "Find people who have a different set of skills to bring to the table so let's say one is for Marketing, and the other is for Finance."
However, Rissa pointed out the importance of finding a partner that has the same values as yours so making "decisions will be so much easier." 
3. If you don't have a budget for advertisements or even opening a store yet, maximize your social media accounts. 
When they started six years ago, Rissa divulged that Happy Skin didn't have a budget for print ads, TV commercials, and billboard to compete with big brands. "But I feel like we [started] during the right era," Rissa mused. "Social media is an equalizer. Whether you're a big brand or a small brand, everyone has a voice, and so many brands have sprouted because of this." 
ADVERTISEMENT - CONTINUE READING BELOW
4. Don't just create a business purely out of your personal 'hilig', hobby, or interests—understand what your market needs. 
Rissa explained: "When starting a business, a lot of us tend to think, 'Okay, ano ba hilig ko?', and then you start a business, but I think it's very important to understand the market. What isn't being given? What's the pain point? Or what's the unmet need? It's always better when you truly solve a problem for the consumers."
A word of advice from the entrepreneur? "You don't succeed by killing competition. You succeed by creating value."
5. Don't take taglines for granted.
Brand names, especially new ones, can easily get misinterpreted by consumers.
Without their tagline "makeup that cares for the skin," Happy Skin could be mistaken for a derma clinic or a lotion, Rissa explained. "The tagline will help define in a single breath what your brand stands for."
ADVERTISEMENT - CONTINUE READING BELOW
6. Never stop adapting.
Rissa said: "You can't be too rigid and think, 'Whatever formula that was a success for the last three or five years will work for the next ten years.' It's very important to always change and adapt."
Rissa Mananquil-Trillo's business book 'Read My Lips' published by Summit Books is available on National Bookstore. 
Recommended Videos
Comments
Load More Stories