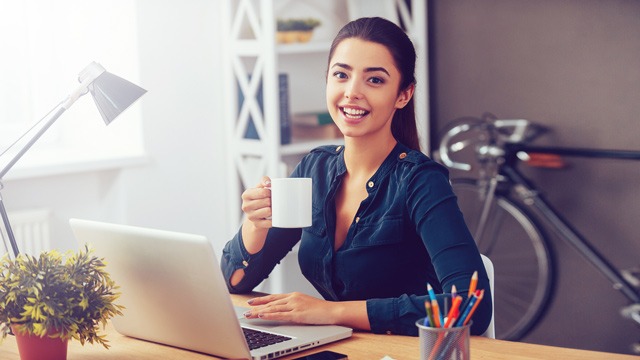 For some of us, the idea of working abroad is a goal to aspire to. This is especially true for those who have traveled abroad and have experienced advanced transportation systems, cleaner streets, and cooler weather. This becomes even more real when we hear success stories of friends who have moved on to greener pastures and are making it big in our neighboring countries. Hearing them talk about having better basic necessities and government benefits can spark a desire in us to pack up and try.
ADVERTISEMENT - CONTINUE READING BELOW
So, could your profession be in demand in the country you're aiming for?
1. Registered Nurses
Nurses are in demand again! Many of you would remember that a decade ago, BS Nursing was the most attractive course for anyone who wanted to work abroad. It got to the point that some parents wouldn't even allow their kids to take any other course. Sadly, the huge influx of registered nurses resulted to unemployment for the later batch of graduates. However, as of last year, the United States and United Kingdom have announced that they are running out of nurses, effectively re-opening opportunities for nursing graduates. If pursuing your dream to be a nurse was stalled for years, you may want to consider applying again.
Where to apply: USA, UK, Canada, Germany, Australia and Saudi Arabia
2. Teachers
English being our second language is a widely known fact. This has put us in a position to teach our Asian neighbors. This profession is highly sought after in South Korea and Japan where a lot of locals are enthusiastic about learning the language. While english is the most common subject Pinays teach, math and science are also very promising.
ADVERTISEMENT - CONTINUE READING BELOW
Where to apply: South Korea, Japan, Vietnam, Czech Republic, Taiwan, Thailand and Singapore
3. Digital Marketing Experts
The rapid growth in digital industry is not only felt locally, but globally as well. There's a projection that the specialists under this profession will continuously be in demand in the next ten years, hence a lot of countries are experiencing lack of manpower in this field. Point in case, 30% of digital marketers in Australia are expats because locals are not enough to supply the manpower demand of the industry.
Where to apply: Dubai/UAE, Singapore, Australia, UK and USA
4. Engineers
Pinays can definitely practice being an engineer overseas. Whether you're a chemical, industrial or electrical engineer, there are a lot of opportunities for you given the constant advancements in different sectors like pharmaceutical, automotive, production, infrastructure and biomedical.
Where to apply: Australia, Singapore, New Zealand, Switzerland, Japan and Canada
ADVERTISEMENT - CONTINUE READING BELOW
5. Accountants
The Philippines is recognized to produce competitive certified public accountants. With the certification being globally recognized, foreign employers know they are getting skilled Filipino workers – in fact, Malaysia and Singapore are looking for a combined total of 50,000 accountants. Pinays have an advantage because they speak English fluently, which employers from the west are prioritizing. 
Where to apply: Singapore, Malaysia, Australia, New Zealand, UAE and USA
6. IT Professionals
Whether you're a developer, systems administrator or project manager, your career will not be out of season in the years to come no matter where you are in the world. There are plenty of job opportunities offering generous packages abroad. For example, an entry-level IT professional in Manila would have a basic salary of P20,000 to 30,000 but in Singapore, the rate for the similar job level is P70,000 to 100,000. (But remember, Singapore is actually the most expensive country to live in!)
ADVERTISEMENT - CONTINUE READING BELOW
Where to apply: Singapore, Australia, Switzerland, Netherlands and Canada
7. Physical Therapists
There have been an increasing demand of physical therapists especially in rehabilitation centers and nursing homes in the US since 2009. Compared to other professions, being a PT will entail you to have various trainings before you practice overseas, but given the high demand, expect to be paid handsomely.
Where to apply: UAE/Dubai, USA, UK, Canada and Australia 
* Sheena Abellera is an MBA graduate and is currently working as an HR practitioner.
Recommended Videos
Comments
Load More Stories