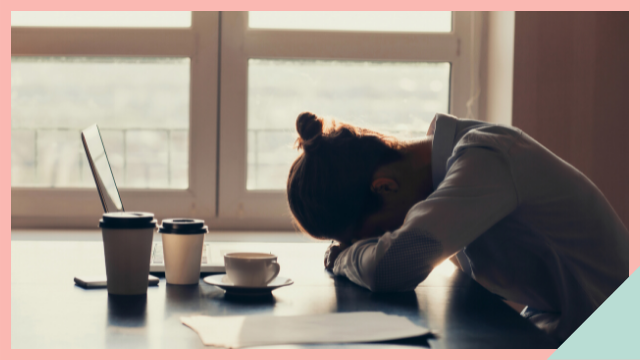 While it's good that you excel at work, you also have to think about your health. Is your job taking a toll on your physical and emotional well-being? Here are six signs that prove you need a break.
ADVERTISEMENT - CONTINUE READING BELOW
You feel physically and emotionally tired all the time.
If you're always early for work yet the last one to leave, you'll eventually feel burned out, and it's only going to get worse. When you're physically and emotionally stressed, you'll be more irritable, overwhelmed, and frustrated. Always remember to take frequent breaks throughout the day, so that you won't feel too drained in the afternoon. 
CONTINUE READING BELOW
Recommended Videos
You have mood swings. 
One minute you're fine, the next minute you're not. According to a report published by NASW Assurance Services, Inc., burnout may cause emotional exhaustion and a loss of a sense of personal accomplishment, which leads to depersonalization, alienation, and depression. 
You can still sleep at night even after having a cup of coffee. 
Michael Breus, PhD, a clinical psychologist, and author of The Sleep Doctor's Diet Plan: Lose Weight through Better Sleep, says that no one is completely immune to the stimulant's effect. So if you pass out even after consuming caffeine right before bedtime, it can mean that you're super tired. 
ADVERTISEMENT - CONTINUE READING BELOW
You can't focus. 
According to David Ballard, PsyD, from The American Psychological Association, our brains are only designed to handle stress in short bursts before returning to normal, so "when stress becomes chronic, this narrow focus continues for a long time and we have difficulty paying attention to other things." 
You get sick all the time. 
If you don't take care of yourself even if you're working 9 to 5 plus overtime, you'll eventually get sick. Remember, your body needs to rest and recover from its daily activities. You won't be able to perform well if you're stuck in between the sheets the whole day. 
You keep thinking about work… even after office hours.
You've already clocked out, but you're still thinking about that presentation that's due in a few days. According to Forbes, you need time to yourself a the end of the day for your body to recover–mentally nitpicking about work-related matters hinders you from recovering from everyday stress. 
ADVERTISEMENT - CONTINUE READING BELOW
Load More Stories