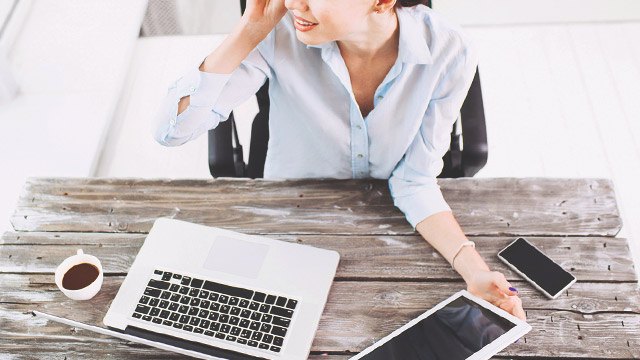 Most people think that making small and cheap purchases is the wise thing to do but when you add those things up, you could be spending more than you're actually saving. 
There's a big difference between thriftiness and being cheap. "Frugality isn't about cutting your spending on everything," says Ramit Sethi in his book I Will Teach You to Be Rich. "That approach wouldn't last two days. Frugality, quite simply, is about choosing the things you love enough to spend extravagantly on — and then cutting costs mercilessly on the things you don't love."
ADVERTISEMENT - CONTINUE READING BELOW
CONTINUE READING BELOW
Recommended Videos
In other words, it's about investing your money in things that are truly valuable rather than buying low-cost items that are equally low-quality and won't last long. Here are some things you should consider prioritizing:
1. An outfit for every professional occasion.
Whether that's a well-tailored blazer for a big meeting, a classy (not too) little black dress for office cocktails, or a chic gown for a gala, it's essential to have at least one or two pieces that are suitable for formal events. You'll never know when you'll need them!
2. An affordable apartment that can host at least two people.
This could be one of the most important long-term investments you can make—especially if you have kids to raise. Now that you're already in your 30s, it's best to have a place of your own; that way, you'll truly understand what it really means to be a strong and independent woman, right?
ADVERTISEMENT - CONTINUE READING BELOW
3. A classic timepiece
Although it may be a hassle to wear a watch on your wrist everyday when you have a already have a phone that tells time, doing so actually improves other people's impression about you. Plus, it can help you be even more punctual. Wearing a watch also helps give the impression that you value time—not only yours, but others' as well. 
4. A signature fragrance
You may think, why perfume? Well, looking good and smelling even better go well with each other and when you nail this combo, you can pretty much feel like you can confidently do anything, anytime, anywhere—from meeting up with clients to socializing at an event, you'll be feeling great and ready.
TRY: Jo Malone, available at Greenbelt 5 and SM Aura Premier
5. Shoes that aren't sneakers or flats.
Sure, sneakers are comfortable and versatile, but a pair of heels not only boosts your height, it can also increase your self-confidence. Plus, wearing a pair of heels can instantly upgrade any outfit you're wearing, even a simple white tee and jeans combination.
ADVERTISEMENT - CONTINUE READING BELOW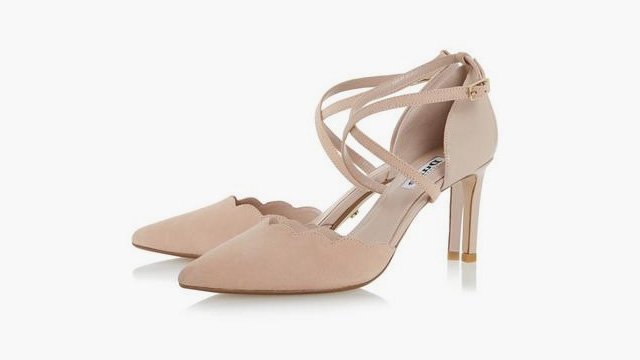 TRY: Cerys in blush by Dune, for a classy yet comfortable mid-heel pair
6. Quality mattresses
Every working woman needs her beauty rest after a long day and squeaky, low-cost mattresses may cause back pain, sleepless nights, and can be utterly uncomfortable. If you want to make the most out of your 8-hour sleep, don't hesitate to invest in quality sheets and a good mattress.  
ADVERTISEMENT - CONTINUE READING BELOW
TRY: Uratex Orthocare Bliss Extra Firm, P37,999.75, which supports your back and helps correct your sleeping position, and distributes weight evenly for a good night's rest
7. A reliable laptop
…one that won't give up on you when you're trying to meet a very important deadline. It has to be efficient, durable, and fits your lifestyle. You wouldn't want to spend your hard-earned money on a cheap find that wouldn't last long, right?
Try: ASUS Zenbook 3 Deluxe, available at ASUS stores. It's chic and lightweight, making it easier to bring inside your tote bag.
8. A car that suits your lifestyle.
It may really be a big responsibility to buy a vehicle, but it'll be worth it and a practical choice in the long run—especially if you plan on having kids. Although, you have to bear with traffic and you have to take care of its maintenance, just imagine how much easier your life would be if you had your own car, especially during emergencies. Just remember that driving isn't always your only option to get around.
ADVERTISEMENT - CONTINUE READING BELOW
9. Quality underwear
Having the right kind of underwear for every occasion is important not only for working girls but for women in genera,l since wearing undies that are too tight or too loose could affect your comfort, and impact how you project yourself in front of other people. Remember, when it comes to underwear, seamless is the way to go.
Comments
Load More Stories