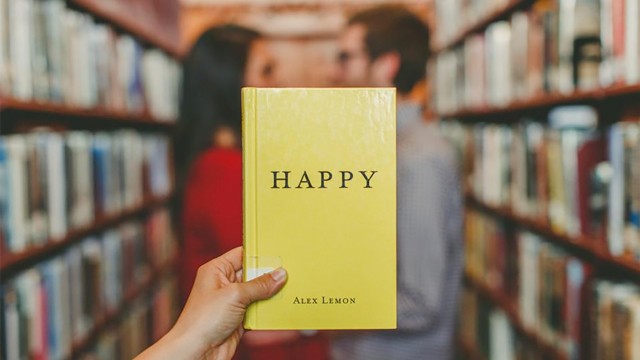 Throughout your childhood, you've probably been bombarded with a lot of movies that tell the story of girl who finds her Prince Charming. Everybody wants a happy ending, so at some point, you may have dreamt of being whisked away by a guy with a killer smile, a kind heart, and a perfect family. However, the chances of meeting Mr. Perfect is probably as unlikely as winning the lottery thrice, because let's face it, Prince Charming does not exist — at least not in the truest sense of the term. There's no castle, no shining smile, and no waxing poetry. When you wish for a Prince, you will most probably get a Popoy.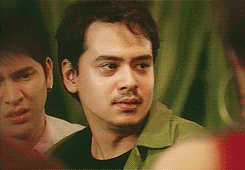 Yes, that Popoy, from One More Chance. That's probably who you'll bump into as you go through life, and we're saying that as a good thing because Popoy is real. Real men are beautifully human and wonderfully imperfect. Just like you, they learn from their mistakes and mature into people who put more of themselves into a worthy commitment. So, you may want to stop your vain search for that impossible ideal, because:

1. Imperfection is sexy.
Love will come to you in different shapes and sizes. The right man for you may have a huge belly, or he may be a tad bit shorter than you, but these shouldn't blind you from who he really is. As cliché as it may sound, it's his heart that matters.

2. Time reveals everything.
Having a relationship with a hunk is great, but remember that this hunk is also human like you and can have a lot of quirks. He may even have annoying habits that reveal themselves as you settle into a comfortable relationship. This doesn't (and shouldn't) mean that you'll want him less, but it just goes to show that Mr. Right is also Mr. Real.

3. No one will ever match your impossibly high standards.
Just when you think that you have this ultimate list of what you want in a guy, you'd be surprised at how different the real deal might be. But then again, he might even offer you more than what you bargained for. Finding the one has no roadmap and love has no guidelines, so be open to what the Universe offers you.

4. No Prince Charming will ever make you feel complete.
The fact is no one can, because that's something that you have to do for yourself. The person you choose to love can only add a few beautiful chapters to your story, but it's still something that you need to write in the end. After all, you are responsible for your own happiness.

5. What's real is your own, sometimes unconventional, happy ending.
Having someone to love and being loved in return is a great way to live life, so don't let anyone dictate your future just because of how they think love should be. Your real Prince can come in the form of a single dad, a widower, or even a woman, and for as long as you're happy and healthy, nothing else matters.
ADVERTISEMENT - CONTINUE READING BELOW
CONTINUE READING BELOW
Recommended Videos
Comments
Load More Stories