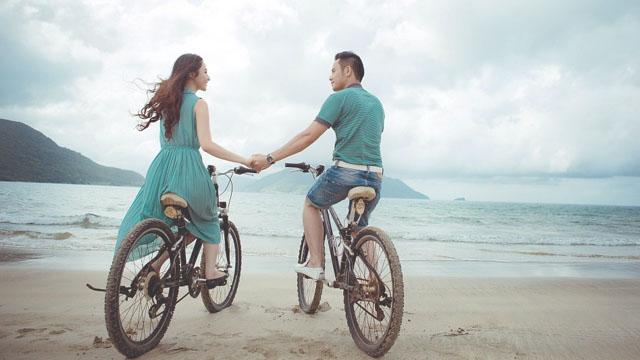 The topic of marriage is always a little voice at the back of people's heads in their late twenties or early thirties. Plus, your relatives bring it up during reunions. The realization hits you when you browse your news feed dotted with college buddies getting married or getting accidentally spammed by photos and videos about their newborn. That little voice becomes a nagging presence that pushes you to tie the knot.

I'm 33 years old, and I am in no rush to get married.

If I were single, giving reasons to questioning relatives would be too easy. Replies like "I haven't found the right one, Tita!" or "I'm still enjoying my life." or even "Career muna!" can cut that conversation short before it becomes bothersome.

But I'm not single. I've been in a relationship for over eight years. That's longer than your typical college education. That's almost the entire run of Friends! We've outlasted bands breaking up and having reunions, several presidents, and hell, I've witnessed that huge hole in the middle of BGC become a Shangri-La Hotel. So yeah, conversations can be a little tricky when I attend annual reunions around Christmastime.

The whole waiting to get married thing partly boils down to money. My concern isn't about having money to cover the whole wedding, it's about what comes after. My dad had a house and a car to his name plus a bank account for his future kids before he proposed to my mom, because he knew that what happens after marriage was more important than the actual ceremony. What I have right now doesn't even come close.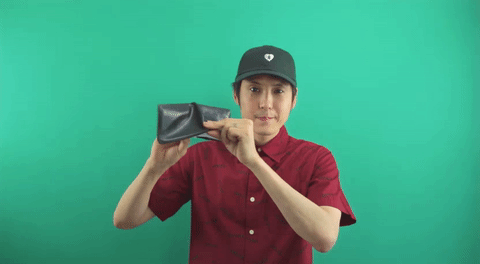 Money aside, I believe my girlfriend also has a say in the whole situation. She's afraid that she's not yet emotionally ready to be a wife, that she might not make a good mother, that she might repeat some of her parents' past mistakes. She knows she needs to work on herself more before she can move on to the next chapter of our lives, because she believes that I deserve the best version of her. Like me, she's already thinking ahead as to what happens after marriage. It makes her want to wait. It makes me want to wait.

Our story isn't something fantastic or heart-meltingly romantic. If I could sum up the story of how we met and became a couple, it's about patience. We were classmates in college and became friends, but we both had other people in our lives. After graduation, we kept in touch, and that was when I started to develop feelings greater than friendship for her (but not love; not yet). The timing was really off for us, because she would have someone when I was single, or I would have someone when she was available. One day, we decided to meet and we realized that we were both single, and we could finally commit to each other. To this day, she can never remember when we officially became a couple because things just fell into place, like this relationship was the reward we both had for making the conscious decision to be patient for the right time.

During the starting years of our relationship, her parents expressed their displeasure of me. People have told me that it's normal: Parents will never see anyone worthy of their princess. I just had to wait it out and if I believed in the relationship, then they would eventually soften up and relent to my persistence. But in order for that to happen, I had to stay strong, faithful, and focused on the goal.

"Love is patient," they would say.

So here I am, eight years later. I'm still seeing the same girl. She's still headstrong, protective, great with money, and gorgeous after all these years. She understands the need for both of us to be independent despite being in a relationship, and that's what I appreciate the most about her: She's a person who will stand beside you, yet does not want or need to be babied nor coddled. This strength gives her confidence, and makes her resistant to jealousy, or that silly misconception that jealousy is just another form of expressing love. I've grown stronger as a person because I always wanted to match her, because she's the type of person that doesn't bother with people who lack the heart and motivation to see things through.

We've never broken up, nor initiated a "cool off" period. We've had big fights, especially when we were younger, that had me thinking about just dropping the whole thing. Was that a bad thing? Not really. Everyone who's ever been in a relationship would, at one point, default to break-up thoughts, especially when fights become protracted. If anyone told you that they have not once thought about just dropping everything and walking away, then they're lying one hundred percent. But I'm still here, and she's still here with me.

People also talk about the so-called "five-year itch" or "seven-year itch" or however number of years it takes before a man or a woman becomes restless in a relationship. It's the deciding time to get married or break up. Our version wasn't romantic or dramatic at all: We sat down and agreed to get married eventually.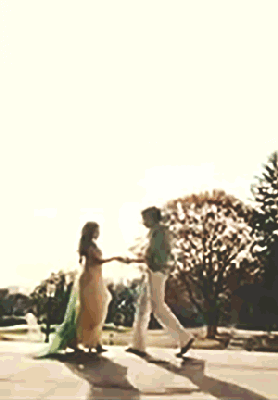 There was no underlying problem or longstanding issue yet to be solved, there was just a feeling of contentment with the present. Of course, thoughts of marriage were always there, but it's all about the timing of things.

People ask me why I'm not yet married. I simply tell them that it's not yet time. She knows it, and I know it. I'd rather wait for that overwhelming feeling of "We're ready" than to hurry things along and have a great wedding and then try to compensate should things go wrong.

"Love is patient," they said. She's worth the wait.
ADVERTISEMENT - CONTINUE READING BELOW
Load More Stories