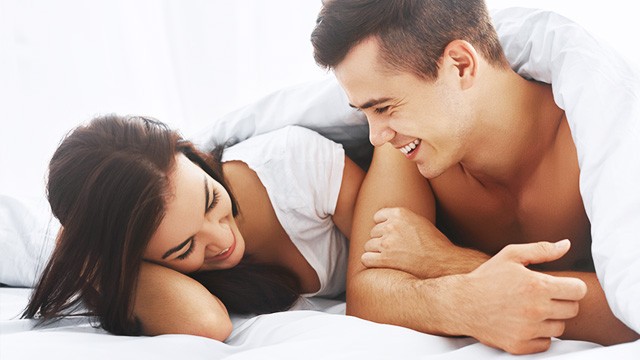 Do you know that happy buzz you get after doing the deed with your man? The one that makes you feel and look good? Many people call it the "afterglow," a sensation resulting from heightened feelings of intense closeness and intimacy.
But the effects of rustling the sheets with your boyfriend or husband doesn't end after your pillow talk. In fact, a new study published in Psychological Science on Sage Journals has noted that afterglow can extend until 48 hours after intercourse.
ADVERTISEMENT - CONTINUE READING BELOW
Monitoring 215 newly-married couples for two weeks with a follow-up four to six months after, experts found that satisfaction derived from sex extended one to two days after; even during hours when the couples weren't getting intimate and despite moving out of the honeymoon phase.
CONTINUE READING BELOW
Recommended Videos
"People with a stronger sexual afterglow—that is, people who report a higher level of sexual satisfaction 48 hours after sex—report higher levels of relationship satisfaction several months later," says study lead author Andrea Meltzer. "This research is important because it joins other research suggesting that sex functions to keep couples pair bonded."
Afterglow doesn't only act as a mood upper. It also has an evolutionary function: It keeps you and your beau together, meaning the chances of you having sex again is higher, which increases the possibility of creating offspring.
If for some reason you don't have regular sex with your man (such as in the case of long-distance relationships), fret not: afterglow can also be achieved outside the bedroom through constant words and gestures that show loyalty and affection. "Do what you would do with any emotion you wish to foster," says clinical psychologist Shannon Kolakowski on Forbes. "Notice the afterglow, and embrace it." Look back to the good times you've had with your man, remember that warm feeling, and create opportunities to continue to kindle the fire. Bottomline is that relationships take positive effort—whether in the sheets or out of them. 
ADVERTISEMENT - CONTINUE READING BELOW
Comments
Load More Stories