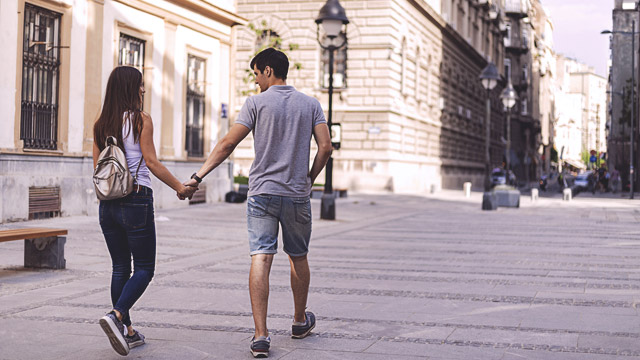 They say that "inner beauty" is what counts, and psychology has proven it to be true. While people tend to subscribe to the "halo effect" or the unconscious notion that good-looking people are also good in other aspects of life and therefore make good partners, it appears that it takes more than just a pretty smile to be considered attractive to the person you like.
ADVERTISEMENT - CONTINUE READING BELOW
CONTINUE READING BELOW
Recommended Videos
In a feature on Psychology Today by Wendy L. Patrick, Ph.D., she explains that there are three factors that make you more likely to magnetize Mr. Right, and all of them are actually linked with how you relate with other people:
Humor
"Nakakatawa siya" is often what you hear when couples are asked about what attracted them to each other, and with good reason—humor is such an integral part of any relationship. Wit and a funny bone are pretty appealing, and it actually makes sense: when you laugh together, you get to relax and be more open about knowing each other better. In fact, University of Kansas associate professor for communication studies Jefferey Hall notes that "Part of what it means to be social is the ability to joke along with people... Shared laughter might be a pathway toward developing a more long-lasting relationship."
Being sociable
Linked to humor, being sociable can up your chances of catching si Crush. This of course doesn't mean that you go out your way to be nice to him: it's simply being relatable and attentive to other people. Turning on the charm and becoming the life of the party are pluses if you're really into it, but in general, the amiable way you interact with others can make them feel closer to you.
ADVERTISEMENT - CONTINUE READING BELOW
Knowing how to tell stories
Passion and sincerity are sexy. Speaking from the heart can tickle the interest of people, which can then turn into attraction. Researchers from the University of Carolina have noted that women looking for long-term relationships are more attracted to men who know how to tell stories, and while the reverse isn't as true, kuwento (as long as it's not barbero) can send the signal that you're honest and open about several aspects of your life, which can encourage others to create the same bond with you.
It's good to remember that while these are interesting points to consider, you don't need to change who you are just to be attractive to another person—if you're not sociable and you don't like engaging with unfamiliar crowds, that's fine. If you're corny, that's fine too. What really matters in the end is your okay with who you are, and that kind of confidence can do more than help you draw the jackpot in love.
ADVERTISEMENT - CONTINUE READING BELOW
Comments
Load More Stories