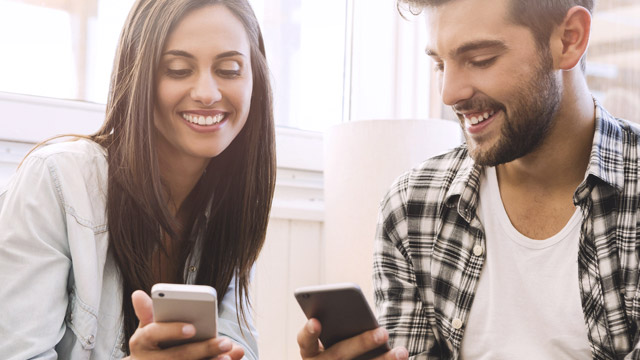 Trust is one of the cornerstones of any relationship, and with it comes respect for your partner's privacy, especially regarding online and digital accounts.
Survey data from cybersecurity company Kaspersky Lab recently revealed that 80 percent of people "believe that couples should have private space, both on and offline," but interestingly, "70 percent value their relationships more than their privacy." A good half of those surveyed were okay with sharing their PINs and passwords with their significant other, and one-fourth of the respondents even had their partner's fingerprint registered in their personal devices.
ADVERTISEMENT - CONTINUE READING BELOW
While the meaning and experience of privacy vary from couple to couple, being too open also increases the risk of having your credentials abused, especially once your relationship goes foul.
CONTINUE READING BELOW
Recommended Videos
People who are unhappy about their current commitment are more likely to abuse the trust given to them, with every third internet user surveyed admitting to spying on their partner's online habits. The rockier the relationship becomes, the higher the rate of snooping, and 31 percent of those being snooped at "feel that their privacy is endangered by their partner." This leads to even greater mistrust that pushes people dissatisfied with their relationships to hide their conversations with other people, their financial habits, their personal files, and even their browser histories.
ADVERTISEMENT - CONTINUE READING BELOW
"When relationships form, online privacy borders are called into question, along with just how much people are prepared for their partner to know and access to their online life. With so many partners using each other's devices or snooping on their loved ones, privacy boundaries can go out of the window," explained head of consumer business at Kaspersky Lab Andrei Mochola. "It is important to get the balance right between a transparent, honest relationship and keeping your digital life secure."
This is why it's important to compromise with your partner. Set boundaries and to stick to them:
Always ask permission
If you want to use any of his gadgets or simply wish to know what he's laughing about while looking at his phone, it's always important to ask permission and to get his consent to do so. Remember you're his girlfriend, not his warden. Be open when he says no, and don't take it against him especially when he gives you a good reason.
ADVERTISEMENT - CONTINUE READING BELOW
Give the benefit of the doubt
Unless there are way too many signs, never assume what he's up to. You'll never really know unless you have proof, after all. Moreover, don't use your suspicions as an excuse to rummage through his phone because it'll cause more problems if you find nothing and get caught snooping.
Respect each other
If you respect each other, then you won't have to deal with unwarranted suspicions. The more you allow each other breathing space, the more your trust for each other will grow. When your bond is strong and your love is certain, you'll eventually find very few reasons to question what each of you is doing online. 
Load More Stories