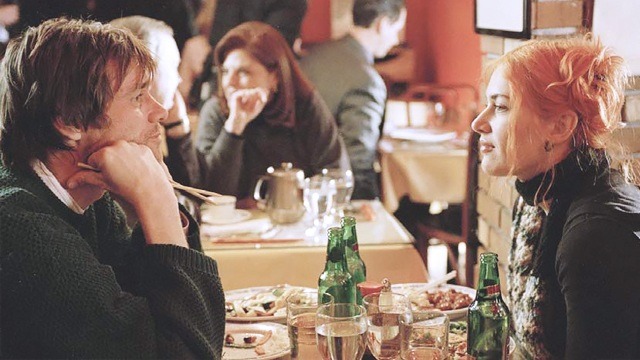 Being in a relationship is a two-way street; you give and you take, hopefully in equal amounts. But while it's good to be strong and remain loyal to your partner when times get rough, there are people who just aren't worth fighting for anymore. Whether you've outgrown each other or he has abused you in some way, here are ten signs you two are better off apart:
ADVERTISEMENT - CONTINUE READING BELOW
He never listens to you.
Communication is essential for a relationship to work, yet some people tend to hear what they want to rather than actually listen to their partners. If he doesn't bother to know what you have to say, it could only mean your thoughts don't matter to him as much as they should.
CONTINUE READING BELOW
Recommended Videos
You experience more pain than happiness.
No relationship is perfect and there will be highs and lows – but if you're feeling more pain and unhappiness instead of joy and love, then something isn't right. Don't compromise your happiness just to keep a guy and stay in a relationship.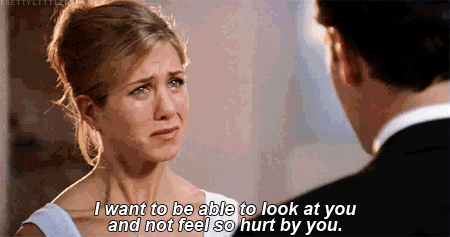 ADVERTISEMENT - CONTINUE READING BELOW
There's no mutual respect.
This by far, is the most non-negotiable issue among the bunch. Once he shows disrespect towards you, it's time to walk out that door, girl. If he forces you to do things only he wants and enjoys, then it's just about dominance, not love.
You don't trust him completely.
Healthy relationships are built on trust and without it you'll only continue to live a life of worry. If you've been hurt, it might be hard to trust someone again, but according to Tracy E. Clifford, co-author of the book Love We Can Be Sure Of, there is still hope.
"When you sustain the loss of a relationship due to broken trust, it makes you smarter and more keenly able to extend trust to those who are deserving of it. You can learn to trust your instincts and your judgment when you honestly deal with your fears," she wrote.
ADVERTISEMENT - CONTINUE READING BELOW
"If you are able to come to a place of self-awareness and understand the decisions that were made that led up to trust being severed, you can start to approach others with faith and optimism."  
You're always taken for granted.
Being taken for granted all the time can be quite tiring because you'll always expect and inevitably, be disappointed in your partner. When you're in a relationship, don't forget your worth!
He tries to change you.
A person should love you for who you truly are – not who you're trying to be. Being in a relationship that requires you to act a certain way just to please him can be tiring. Find a man who'll accept everything about you! There's a difference between pushing you to be better and controlling you according to his preferences.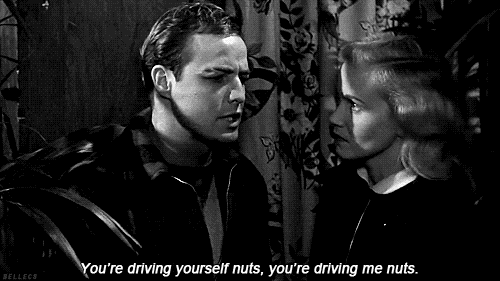 ADVERTISEMENT - CONTINUE READING BELOW
He doesn't support your dreams and ambitions.
Your significant other should encourage you to reach your goals – not prevent you from doing so. Relationship counsellor Dawn Michael, Ph.D. says no man should make you doubt yourself, "If you find they're not taking you seriously, then take the steps toward making that goal become a reality. They can come along for the ride or exit stage left."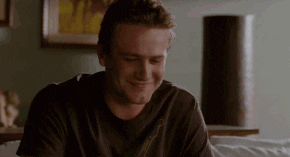 ADVERTISEMENT - CONTINUE READING BELOW
When things don't go well, he becomes abusive.
The moment he lays a hand on you, leave – no ifs and buts – just go. No matter what the situation was, violence is and never will be the solution to any problem. While it may have seemed like it was done in the heat of the moment, how will you guarantee your safety the next time it happens?
You're the only one invested in the relationship.
Like we said earlier, when you get into a relationship, it's going to be a two-way street. Do you feel like you're the only one doing all the work? Remember that giving yourself fully to someone without getting anything in return will only drain you. Invest in someone willing to invest in you!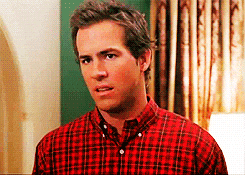 ADVERTISEMENT - CONTINUE READING BELOW
You're secretly wishing for it to end.
What's the point of staying in a relationship you actually want to end? Life is too short to settle for unhappiness, so if you're no longer content with who you're with, maybe it'll be better to part ways and find happiness somewhere else.
Load More Stories