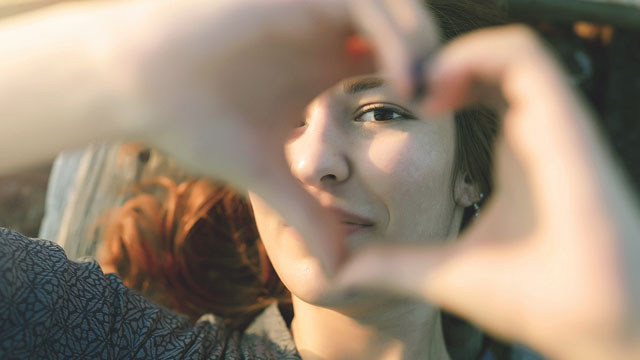 Loving yourself is easier said than done. The concept may appear very simple, but for many, it's something that takes years to master. It's not just an issue for single women who feel like they're not worthy of anyone's love—many wives and moms struggle with it on a slightly different level, consciously or unconsciously giving up too much without allowing themselves to breathe, only to find out later on that doing so can result in bitterness.
ADVERTISEMENT - CONTINUE READING BELOW
Loving yourself isn't just knowing your worth. It's also about taking action to get what you deserve. It's about accepting that you're important and that you're whole and complete the way you are. All of this stems from self-appreciation and affirmation—that you are as valuable as the person next to you is.
The danger of going into any relationship feeling that you're not enough is that you will eventually short-change yourself. It can also lead you to foster inexplicable ill feelings towards your partner. As a feature on Psychology Today notes, "People with low self-esteem tend to underestimate their partner's love and view their partners in more negative terms, perhaps because they don't believe that 'a good person' could love them. As a result, they tend to also report less satisfaction with their relationship and less optimism about its future."
Not being able to love yourself is like offering others a something you don't have—you can't truly, purely love if you don't feel the same compassion for yourself. Anything born out of such a lack can transform into anger and resentment; things can eventually break a relationship.
The path to learning (or relearning) self-love isn't easy, but you can begin by slowly acknowledging who you are:
Forgive and celebrate yourself.
Probably one of the hardest parts of the process is acknowledging your totality as a person. You, as with everyone else, tend to keep the not-so-nice things about yourself in the deepest corridors of your mind, hoping they'd just be forgotten. It's difficult, but you have to resurrect all those memories, all of what you think are you faults, and acknowledge them.
ADVERTISEMENT - CONTINUE READING BELOW
At the same time, dig up all your achievements and the good things about you that you never tried to fully appreciate because you thought it was "inappropriate" and "prideful" to do so. Acknowledge and celebrate them as well. Consciously take the good with the bad each and every day. Slowly, it'll become a habit, and eventually, you'll realize that it's all part of who you are, and that you're okay.
Know that you are worthy.
There are sadly women who negate all the good things happening in their lives simply because they think they don't deserve them. Here's a secret: you do. In an article in Medium, author and self-empowerment speaker Tony Fahkry cites clinical neuropsychologist Mario Martinez, who writes: "I propose that abundance is not sustainable without a strong sense of self-worth. Why not? Because maintaining health, reaching wealth, and finding love require the capacity to accept that you are worthy of your good fortune."
ADVERTISEMENT - CONTINUE READING BELOW
Instead of thinking that you're unworthy, urge yourself to be grateful, and find happiness in both big and small things. As Mario continues to explain, "Your story of unworthiness is a tale assumed from others and reinforced over time, although this is not who you are…" Don't let a false narrative take control of your life. "I don't feed those doubts because I know what I give life to, whether positive or negative, gains power. I don't allow my challenges to overcome me but use them to reinforce my authentic power."
ADVERTISEMENT - CONTINUE READING BELOW
Magtira ka para sa sarili mo.
Many women give so much of themselves to others to a fault, so much so that they feel as if there's nothing else left of and for them. Sadly, you can't pour from an empty cup. You have to be full and overflowing of love if you are to share it with others, that is why at some point you need to make boundaries. Acknowledge that you also need time and space for yourself. Your relationship or responsibilities don't define you—you define them. As Jada Pinkett-Smith said in an episode of Red Table Talks, "You always have to remember to take care of YOU, first and foremost. Because when you stop taking care of yourself, you get out of balance, and you forget how to take care of others."
Remember that it's never selfish to put yourself first.
There's a sad notion that it's not "proper" focus on yourself—whether you're in a relationship, taking care of a family, or managing an office—when in fact, doing so actually makes you happier and more productive. As another article on Psychology Today says, "Do what you need to do to be you." Find out what makes you happy and go for it. "Do what you need to do to be you and don't let anyone blame you, criticize you or talk you out of it because they think you are being selfish, silly, or delusional. Ignore them. You will feel better, you will be better able to really be there for others—and you will like yourself more."
ADVERTISEMENT - CONTINUE READING BELOW
Load More Stories