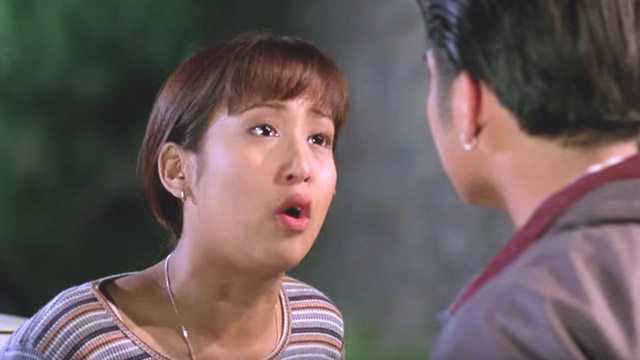 You see each other almost every day. You PM each other jokes and memes that only the two of you understand, and sometimes you brush along the borders of sweet nothings. You've gone on road trips without anyone else in tow, and you've even slept in each other's apartments several times. If one is looking for a date to an event, the other is automatically it, so much so that people ask if you're together.
ADVERTISEMENT - CONTINUE READING BELOW
The thing is, you're not.
You're in an "almost relationship." It's that limbo between yes and no, that gray "no labels" area that you initially thought was just a fine place to be in. Those involved in almost relationships never talk about their status, often out of the aversion of having something defined or out of fear of scaring the other party away.
Almost everyone has had a brush with an almost relationship, and while the highs can be kilig-inducing, the lows can be very frustrating. At some point you'll want more, especially when you're starting to develop deeper feelings for the other person. Let's face it—you can't be uncertain forever. The world will keep on turning, and you can't have this aspect of your life indefinitely stagnate. If you wish to put your foot down, here are a few things you can do:
CONTINUE READING BELOW
Recommended Videos
Talk about it in person.
You will need to sit down and define the lines. No more half-meant jokes and hypothetical questions like "Paano kaya kung tayo talaga?" At this point in your life, it's a bit pointless to spend time and invest emotions in something that doesn't even have a label. Even those who are in an open relationship know that they're in one—every one deserves a solid answer.
If your talk goes better than expected and you're both game to take it a step further, then good for you! If not, then now have your closure. It will hurt, but at least you can move on with no regrets.
Set boundaries.
Do this for yourself. Set the ground rules for you (and him) to be able to move on from your non-relationship, and that includes not contacting each other for a while if needed. Remember that you did have something even without the labels: go your separate ways and take time to heal from a legit breakup.
ADVERTISEMENT - CONTINUE READING BELOW
Get him out of your system.
This is the hard part. Being in an almost relationship can be addicting because there are no ties that bind you to anything, but you can still be vaguely malambing to each other. If you've been in it for quite some time, spending time with him may already be a habit, and it's going to be tough to break.
If you can, delete his number from your phone (if you've memorized his number, fight the urge to text him). Unfollow or unfriend him on social media. Don't orbit. Do other things to occupy you—maybe a new sport or hobby. Travel. In short, go on an almost-boyfriend detox, and learn to appreciate your solitude.
Meet new people…
But don't do this just to date. Do it to expand your circle. Gaining new friends and learning from them is a reward in itself. It's possible that you'll find someone new, but just treat it as an added bonus if you do.
ADVERTISEMENT - CONTINUE READING BELOW
Love yourself.
Yes, it's sounds cliché, but in the midst of your heartbreak, it's important to remember that you should learn to love yourself first. Sometimes, affirming it can be as simple as taking a bath after two days of wallowing in self-pity, or actually eating something nutritious other than your nth pack of instant pancit canton. The more you do things to take care of yourself, the more you'll find that you're actually getting better, until one morning you'll just realize that you're over your almost relationship, and you're more than ready to begin a new chapter in your life.
Load More Stories