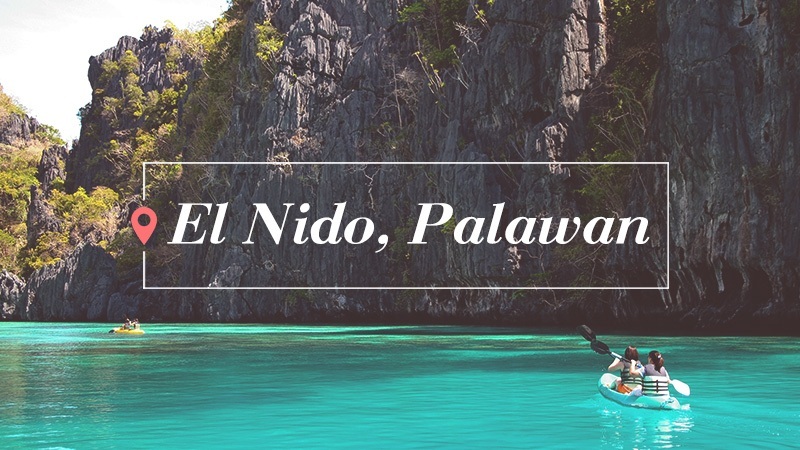 Puerto Princesa in Palawan was still a quiet, sleepy city the first time I visited it. With the exception of famous establishments such as Kinabuch and KaLui, many small restaurants and shops would close at eight or nine o'clock, and the streets were so tranquil that you could almost hear the night settling in. I remember back-riding on a motorcycle, looking up at the bright stars, and thinking that I was in one of the most beautiful places on earth.
ADVERTISEMENT - CONTINUE READING BELOW
"Wait until you see El Nido," my friend Wendi who was born and raised in the province told me. Her then boyfriend (now husband) shared how they lived on a boat for a month to tour the entirety of El Nido, and that it was one of the best experiences they've ever had. At that time, El Nido was still an open secret, and there were only a few tourists venturing past Puerto Princesa.
I've never been to El Nido, and I honestly wish I planned the trip sooner, because I've been missing out on this:
If you're looking for a place to unwind and still need a bit more convincing, here are reasons why you should put El Nido on your bucket list:
1. It's pretty easy to get around.
I spoke with a tricycle driver the last time I was in Puerto Princesa, and he told me that a lot of them are registered to offer visitors tours around the city. It looks like this is also being practiced in El Nido, as I learned you can easily arrange for tours to several locations upon getting there. Just remember to first drop by the Municipal Tourism Office to pay for your environmental fee! And speaking about locations…
2. It has top-notch beaches and beautiful, less-known waterfalls.
Marimegmeg Beach and the Nacpan and Calitang Twin Beaches are often mentioned in travel guides, but El Nido is also home to several waterfalls such as Nagkalit-kalit waterfalls, Bulalacao waterfalls, and the newly-discovered Kuyawayaw waterfalls.
3. It has a secret lagoon.
My friend Wendi used to talk to me about this place, and how only the locals knew about it back in the day. It's tucked in the middle of an island surrounded by clear, blue waters, and can be only accessed through a small opening between towering stone formations. Currently, local boatmen offer trips to the lagoon, which are often inclusive of lunch.
4. It's a small quaint town waiting to be discovered.
Good seafood and a quiet environment are the simple pleasures that every city girl can indulge in once in a while. As much as Puerto Princesa's famous chaolong (Vietnamese soup paired with really yummy French bread) has Parisian influences, El Nido also has their French crepes, which apparently every island visitor should try.
ADVERTISEMENT - CONTINUE READING BELOW
5. It's really just worth visiting.
Wendi also told me that everyone who visits any part of Palawan gets the "come-back, come-back" syndrome, and it's true. Palawan always has something beautiful to offer, and that right there is all the reason you need to purchase that plane ticket and go.
If you've already been to the island, do add your reasons and suggestions in the comments section below! In the meantime, here are more tips for first-time travelers!
Sources: Wendi and Mike Garcia (Palawan locals), Travel in Boots, Trip Advisor
Load More Stories