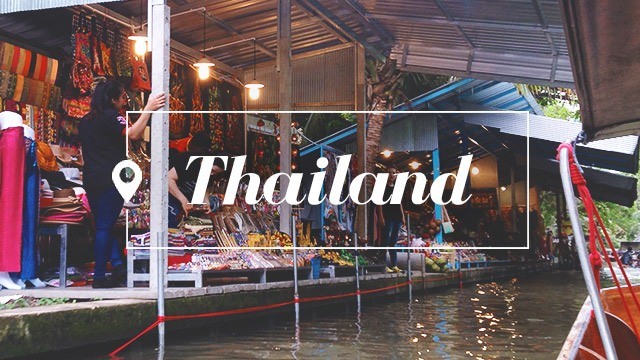 Thailand is everything a great out-of-the-country trip should be: a mix of awesome and affordable shopping, food trip, and culture, not to mention a top destination for some needed vitamin sea. What more can you ask for? I tagged along with my husband's company for a week-long outing in this beautiful country, and despite being there for seven days, it's definitely bitin.

Here are places to visit when in Thailand!

ADVERTISEMENT - CONTINUE READING BELOW
First Stop: Bangkok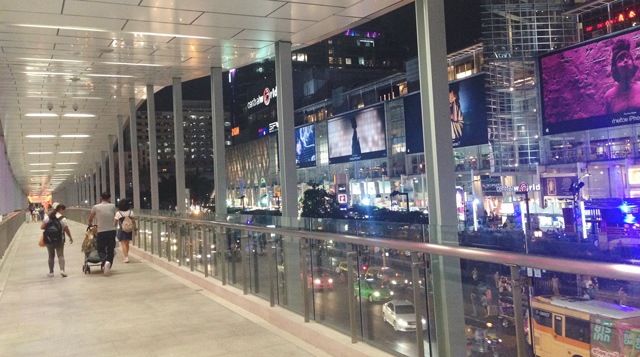 Shopping: Central World, Platinum, MBK

We spent the first three days and a half in Bangkok for our much needed closet replenishments. Bangkok is best known for shopping, so that's the main itinerary! Stay at Arnoma Grand Hotel in Siam, located right smack in the center of the major shopping district. You can tell that the hotel is old (and even rumored to be haunted) but for P3,650 a night, its location is all worth it.
A few years ago, jumping from one mall to the other means walking under the heat of the sun by the main road. But now, Rachidamri Road where Arnoma is located has accessible covered sky walks that connect one mall to the other. Clever!
Central World is among the high-end malls in the city with outstanding food choices. The mall with seven floors carry major brands (see directory here)
. The large open space by the entrances also holds events and when we were there, a food truck park with musical performances was ongoing.
Just a few minutes from Central World is Platinum Fashion Mall. This is where you want to throw all your money at. It's known as the indoor version of Thailand's famous Chatuchak Market (open only on weekends and another must visit too!). Three zones with four floors each, every zone specializing on one to two items like leather goods, women's wear, and the like. My favorite is Zone 2 where the women's clothing is located. I spent an entire afternoon just in the second floor and I already blew my budget! It's easy to haggle wherein the sellers will give you a wholesale price if you're buying more than one item. The quality is superb and the styles are universal. You can find anything and everything here! I found high quality and unique clothing from THB150 to THB350 (PHP225 to PHP525).
MBK is the most famous mall in Bangkok with eight floors and 2000 shops! It's similar to Platinum Fashion Mall but it's known for electronic goods and mobile phones.
ADVERTISEMENT - CONTINUE READING BELOW
Eating: Central World, Hawkers, Grand Hyatt Erawan's Tables Grill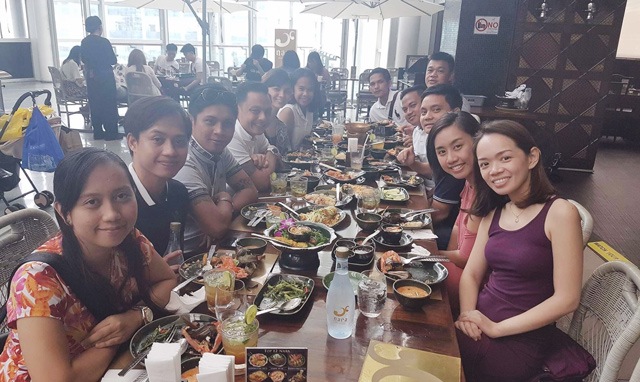 Our go-to place for breakfast, lunch, and dinner is the seventh floor of Central World. Don't miss eating at Din Tai Fung, Mango Tree Bistro, and Mr. Jones' Orphanage.

But you'll surely find affordable and delicious food in every mall's food court. Visit MBK's food court while you're there! The hawkers and eateries by the street offer great deals and meals too.

For a special night with the team, we tried Tables Grill in Grand Hyatt Erawan. The dimly lit and warmly designed restaurant is a great date place you should check out if you have budget to spare.

ADVERTISEMENT - CONTINUE READING BELOW
Cultural Attractions: Floating Market, Wat Pho, Patpong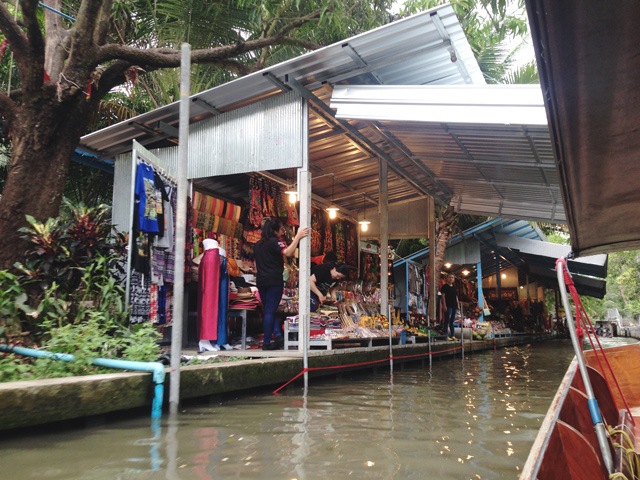 Two hours from Bangkok is the famous Floating Market where you board a boat for THB500 (PHP1,500) that brings you from one shop to the next, all by the river. You can choose to step into a store to check out the merchandise. The route takes you through the market and into villages by the water, even a temple before heading back.
ADVERTISEMENT - CONTINUE READING BELOW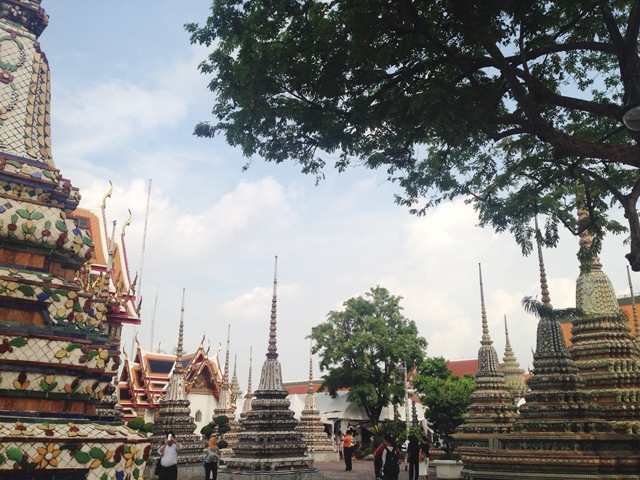 If there's a temple to visit on your short trip in Bangkok, you must go to Wat Pho. One of the largest and oldest temples in Bangkok, the 80,000 square meter property houses a thousand Buddha images, almost a hundred stupas or mounds, chedis, belfries, halls, pavilions, and gardens. The main attraction is the reclining Buddha. Built in 1832, the 15 meters high and 46 meters long structure is among the largest Buddha statues in Thailand.
ADVERTISEMENT - CONTINUE READING BELOW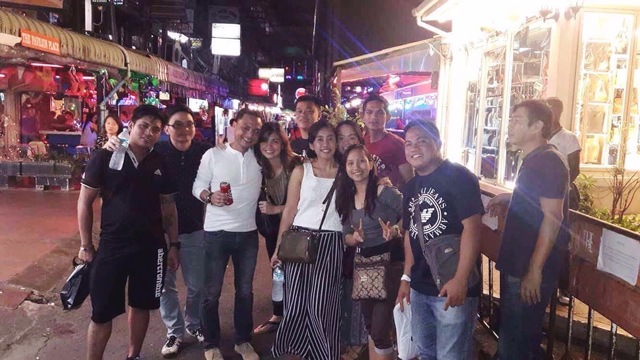 Patpong has a reputation as the red light district of Bangkok famous for crazy freak shows, which you don't really have to see. There's more to the location than just go-go. The entertainment district also has a night market with great bargains that you shouldn't miss!

ADVERTISEMENT - CONTINUE READING BELOW
Last Stop: Hua Hin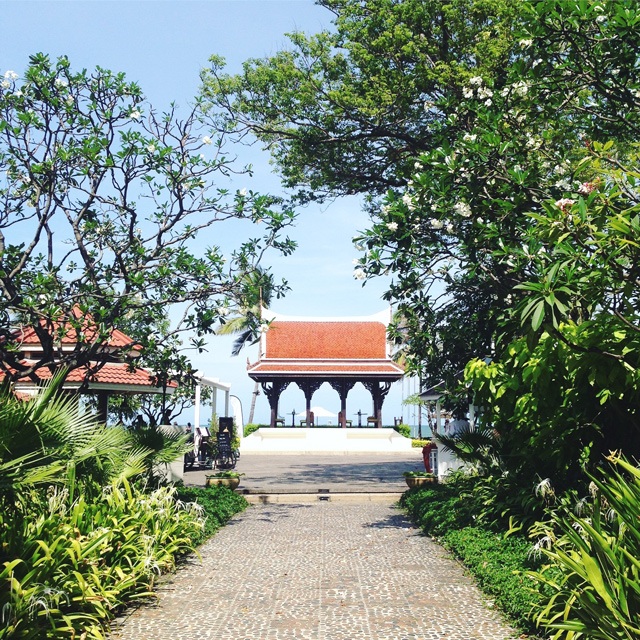 Three hours from Bangkok is the beautiful Hua Hin at the gulf of Thailand. Their late King Bhumibol Adulyadej had his honeymoon here, and it's obvious why it was a royal choice. We stayed in Centara Grand Resort Hua Hin, a luxury resort built in the 1920s. The colonial design, lavish gardens, and expansive pools make it a premier destination, and the upkeep doesn't show the slightest hint of its age. You can easily access the pristine white sand beach and even visit the food stands by the shore. Outside the hotel are authentic and delicious restaurants, two of our favorites being the Japanese restaurant Hagi and French restaurant La Paillote.


Have other recommendations in Thailand? Sound if off in the comments below or visit Girltalk!
ADVERTISEMENT - CONTINUE READING BELOW
Load More Stories