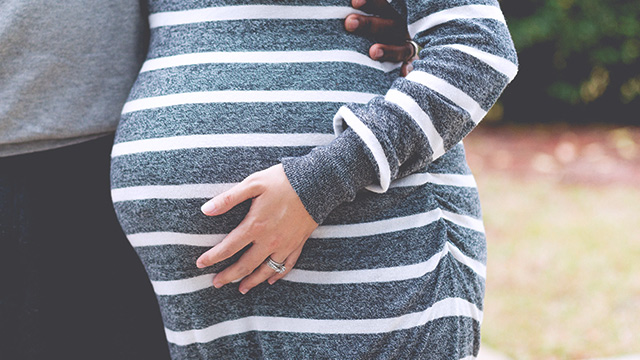 When a woman conceives, it involves radical hormone surges and biological and physical changes to prepare the body for nurturing a life. But how does it affect a woman's brain? (Apart from the bouts of worry and paranoia, of course.)  Well, the New York Times reports there's now a study, a first of its kind, that gives a peek of how pregnancy changes the brain "altering in size and structure of areas involved in perceiving the feelings and perspectives of others."

Researchers looked at magnetic resonance imaging (MRI) scans of 25 women, 16 of whom became first-time mothers during the five-year course of the study and monitored for as long as two years after childbirth. Six months after giving birth, the new moms were asked to answer a questionnaire to asses a woman's emotional attachment, pleasure, and hostility towards her baby. The researchers also looked at brain scans of 36 men, including 19 first-time fathers.
ADVERTISEMENT - CONTINUE READING BELOW
CONTINUE READING BELOW
Recommended Videos
The study results, published in Nature Neuroscience, showed that women who had their first baby had decreased "grey matter" (a type of brain cell) in the cerebral cortex, while the men did not show any brain changes. The part of the brain that showed less grey matter is associated with understanding what other people are thinking or feeling. The more pronounced the brain changes, the higher mothers scored on a measure of emotional attachment to their babies. "Most of these changes remained two years after giving birth, at least into the babies' toddler years," according to the report.  
"Brain changes may sound somewhat intimidating, but our findings suggest that there may be an evolutionary purpose to these changes that may serve you in some way when you become a mother," said Elseline Hoekzema, co-author of the study and researcher from Leiden University in The Netherlands, in a statement. Erika Barba, co-lead author of the study and researcher at the Universitat Autònoma de Barcelona in Spain, adds that the brain areas affected are "associated with functions necessary to manage the challenges of motherhood."
ADVERTISEMENT - CONTINUE READING BELOW
In a sense, pregnancy somehow re-wires a woman's brain that it becomes more attuned to her baby's needs and makes her more adept in caring for her child. You can say that her brain undergoes additional "maturation," a process that is similar to what happens to the brain of a teen where weak synapses are eliminated giving way to more efficient and specialized neural networks, during adolescence.  
The takeaway: you can stop worrying so much whether you have the "nurturer" gene. This study at least provides evidence that you are well and able to care for your child. (Millions of moms can also tell you they didn't think they could do it.) Granted, the maternity instinct or that look of love when you see your baby for the first time may not be automatic. But it's in our nature, or rather nature helps us become what our child exactly needs, from milk bank to play mate to shoulder to cry on.
ADVERTISEMENT - CONTINUE READING BELOW
The going gets tough -- the challenges of motherhood are daunting and never ending -- and sometimes, we feel inadequate as a mother. Now shake those feelings off and rest easy that our brain will guide us to do the best we can. 
This story originally appeared on Smartparenting.com.ph.
* Minor edits have been made by the Femalenetwork.com editors.
Load More Stories