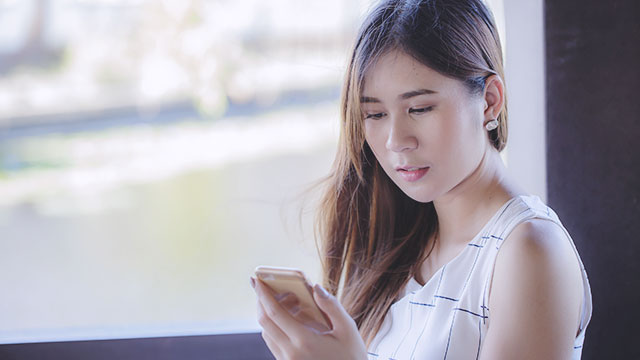 Like Facebook, Instagram is a platform that enables you to connect with friends and like-minded people, and while you're admittedly a mature woman who doesn't make a big deal of how many users follow you, you have to admit that at one point, you were curious about it. You've probably even questioned who among your friends have unfollowed you.
Well, now you can find out with an app called Followers. 
It basically shows you a mirror of your Instagram page with a few additional functions: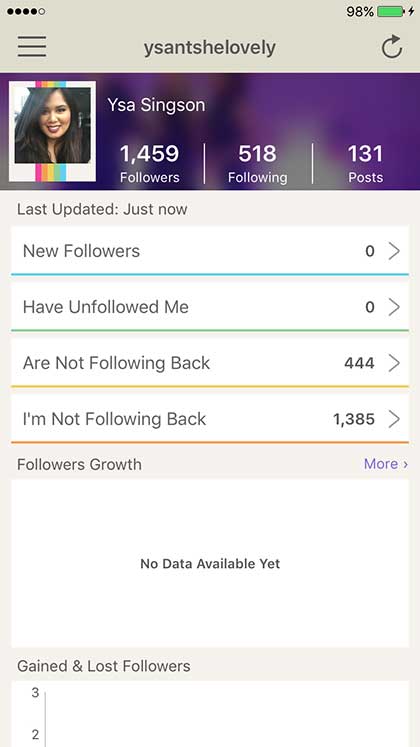 ADVERTISEMENT - CONTINUE READING BELOW
I asked my officemate Lou to unfollow me to see if the action is reflected on Followers. I had to click the refresh button, but true enough, the move was recorded: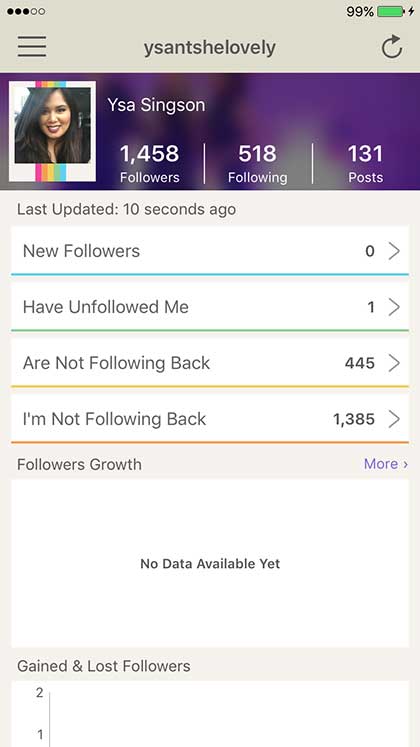 And it's not just all stats. It actually lists the handles of accounts that unfollowed you.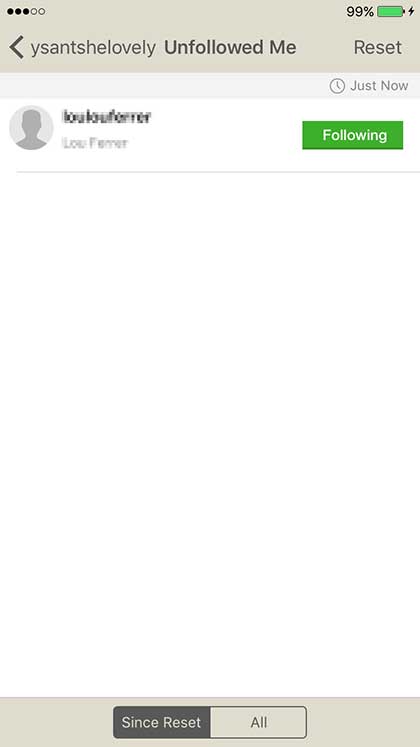 ADVERTISEMENT - CONTINUE READING BELOW
Followers also shows you who among the people you follow don't follow you back: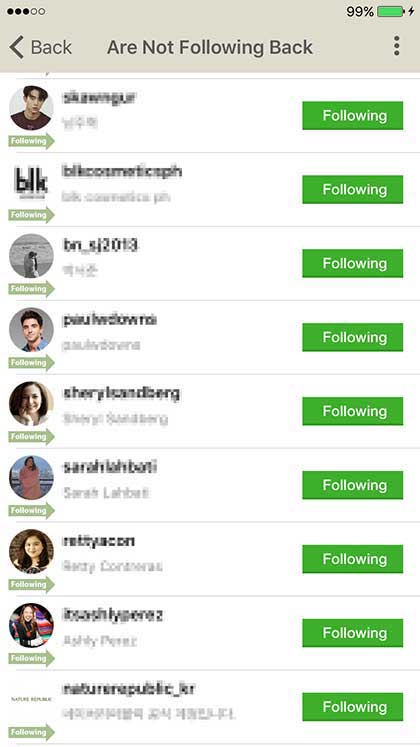 And if it's something you need to know, the app even shows you who among your followers you don't follow back. Unfortunately, statistics on how much your followers and secret admirers show you Insta love are only available if you're willing to pay a fee.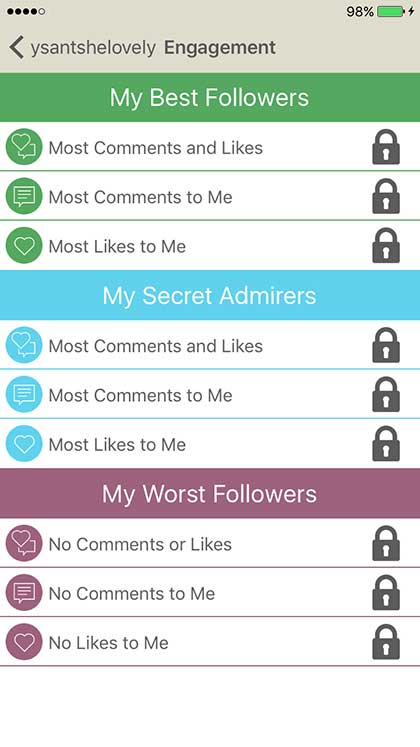 ADVERTISEMENT - CONTINUE READING BELOW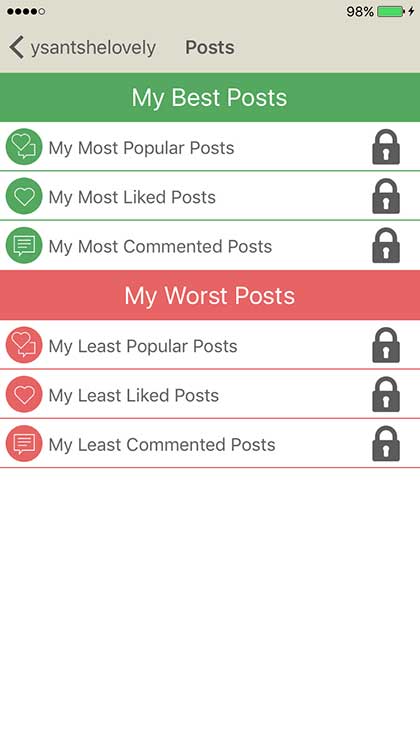 Of course, being followed or unfollowed on Instagram doesn't measure what kind of a person you are, and it shouldn't diminish the importance your relationships. If a BFF unfollows you, don't fret—you can either let it slide or if it bothers you, you can ask her in person. Strengthening friendships in real life is always better than doing it virtually.
This story originally appeared on Cosmo.ph.
* Minor edits have been made by the Femalenetwork.com editors.
Comments
Load More Stories