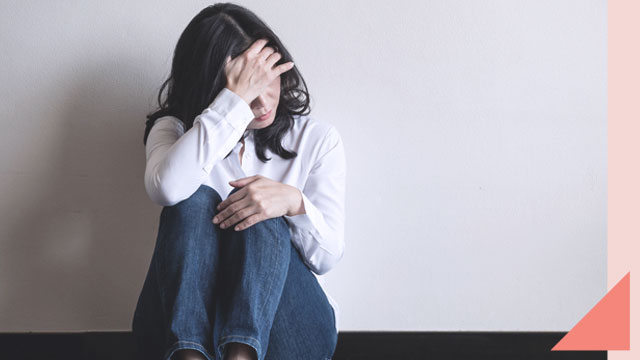 Violence against women happens everywhere, from posh offices to dark eskinitas. It doesn't discriminate, and sadly, it often goes unreported, because the reality is that we still have a long way to go when it comes to respecting women as individuals. 
From November 25 to December 12, 2019, the Philippine Commission on Women (PCW) is holding an 18-Day Campaign to End Violence Against Women, which centers on respect, as echoed by its theme "VAW-free Community Starts with Me." 
ADVERTISEMENT - CONTINUE READING BELOW
And it's a much-needed reminder, as the numbers don't lie: The 2017 National Demographic and Health Survey has revealed that one in four women between ages 15 and 49 "has experienced physical, sexual or emotional violence committed by their husband or partner." Moreover, a 2016 Social Weather Station Survey has reported that 88 percent of women (those between ages 18 and 24) in small communities in Quezon City, specifically Barangay Payatas and Barangay Bagong Silangan have experienced sexual harassment in a public space at least once in their lives.
"In the past years, we have witnessed different manifestations of deep-seated machismo that derail our fight against VAW. Rape occurs and worst, is trivialized, made a laughing matter, or portrayed tastelessly in various platforms. Sexual abuse and advances persist in several circles and levels, private and public personalities alike say sexist remarks. Perpetrators commit violence through abuse of authority, and victims experience harassment in public spaces, and are not safe from abuse, even in their own homes," says the PCW in a statement.
"Respect for others counters the flawed sense of entitlement over women. It redefines masculinity from the toxic concept of manhood that uses strength for dominance, to a positive one that is rooted on equity, equality, and respect for diversity."
In a perfect world, being respected as an individual would not need to be enforced by law, but for the meantime, we all have to do our part. Know your rights, and know which people you can approach and trust should these be violated.
ADVERTISEMENT - CONTINUE READING BELOW
Are you a victim of violence, or know someone you want to help? Here are numbers you can call:
Philippine Commission on Women: (632) 8735-1654, (632) 8736-5249 
Department of Social Welfare and Development (DSWD): (632) 931-8101 to 07
PNP-Women and Children Protection Center (WCPC): (632) 8410-3213
NBI-Violence Against Women and Children Desk: (632) 8523-8231 to 38 or (6320) 8525-6028
Women's Legal Bureau: Contact them via Facebook
You barangay also has its Women's Desk. Know the number, and save it on your phone.
Load More Stories