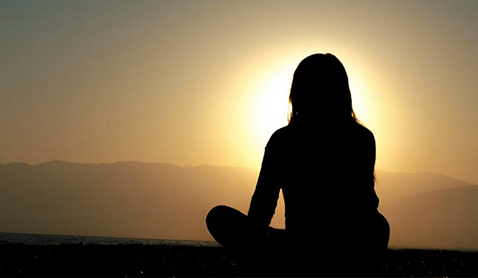 A report on Philippine Star has cited the Philippines as one of the best places for gender equality, but the dark side of the story is that in spite of this, rape culture is still very prevalent. Statistics from a GMA Network feature in 2014 has revealed that 5,493 rape incidents were recorded in 2013. "That's approximately one reported rape incident every 96 minutes," it says.


The news of the 25-year old woman repeatedly assaulted in a cab shocked many of us, making us fear going home alone or passing through routes with the slightest hint of danger. But isn't it possible for us to go beyond fear and to actually educate women and men alike about how this culture of victimization has to stop? About how unfair it is to be preconceived as provocative due to cup sizes or lipstick shades? About how some think that the way we dress says "we want some" when in fact we don't want any of it?
ADVERTISEMENT - CONTINUE READING BELOW
Rape isn't only an act of physical domination. It's a psychological attack that haunts victims for years and years. It sucks them dry of their personal power, making them shiver in fear at the slightest hint that would bring back the memory of that horror – a name, a taste, a scent, a sound.  Rape extends far beyond the act, and starts with catcalls and stares that perpetuators deem as "innocent." These perpetrators are often those who fall back on the belief that it's okay because "lalaki naman kami."
This is not an attack on men, but on those who believe that gender is an excuse for lasciviousness, and worse, violence. Rape culture is an open wound that will continue to fester until victims willingly stand up against it and society deems it as totally unacceptable.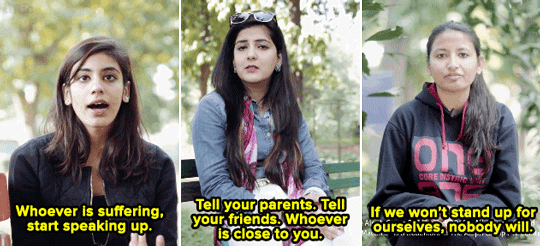 Speaking for women who have experienced abuse in one way or another, here is what we want you to know.
A shorter skirt doesn't lower our dignity.
Many people are quick to point out that how a woman dresses is basically how she wants to be treated. On the contrary – a short skirt or a tank top is no way related to how others police their own behavior. A person who has been brought up right and who believes in doing the right thing will continue to respect another person whether clothed or naked. Moreover, the reality is that even women in sweatshirts and jogging pants get groped and raped, so it's never about clothing.
Victim-blaming is real and should stop.
"Kaya ka pala binabastos dahil sa hitsura mo." This, along with many other statements, is what a lot of sexual harassment victims usually hear when they talk about their experiences. This is what causes them to fall silent for fear that they will offend others when in fact it is them who should be angry, and it is them who should ask for apologies. This culture gags those who speak up, calling them "crazy feminists" or "kulang sa pansin", and maybe it's true—this issue is "kulang sa pansin", and we have to stop sweeping it under the rug of self-serving gender beliefs.
ADVERTISEMENT - CONTINUE READING BELOW
Rape jokes are never okay.
A rape joke doesn't mean that the person delivering it will immediately assault someone, but it makes light of the abuse that many women and even men experience far too often. Such puns and punchlines actually contribute to this culture of subjugation, and insult every victim who has experienced abuse. Believing that the suffering of another can be funny is one of the things that keep our society from evolving, and it belittles what many women and men have been fighting for – respect.
Rape culture isn't just about sex, but power.
Journalist Jill Filipovic of The Guardian says it best: "Rapists don't rape because they can't 'get' sex elsewhere. Rapists don't rape because they're uncontrollably turned on by the sight of some cleavage, or a midriff, or red lipstick, or an ankle. They rape because they're misogynist sadists, and they flourish in places where misogyny is justified as tradition and maleness comes with a presumption of violence."
ADVERTISEMENT - CONTINUE READING BELOW
Rape is more than just lust for skin, but lust for power. A rapist wants to own his victim, and what better way to make someone submissive than by attacking her where she is most vulnerable? Whether or not we believe it, many Filipinos still treat a woman's body as something sinful, and until we put an end to this, until we stop making gender excuses ("nakakalalaki kasi"), then rape culture will continue to flourish.
It is an issue that affects everyone.
This isn't just about women. It's also about men, many of whom are sexually abused but who refuse to speak up due to embarrassment. Rape should not shame the victim. It should shame the society that has continued to condone it.
After all that's been said, please remember:

We are your mothers. We are your sisters. We are your daughters, your cousins, your friends. We deserve respect, as any human being does. We are not objects or ornaments no matter what we wear or do. Our clothing is not our consent, and neither is our culture. Some of us may be silenced by fear, but many of us will continue to rise and speak until you learn that this is wrong; that this has to change. For as long as we continue to accept catcalls and rape jokes, as long as we continue to blame victims for what befell them, and as long as we congratulate those who cause and who belittle the pain of others by validating their actions as a norm for their gender, then victims will forever go without justice. 
ADVERTISEMENT - CONTINUE READING BELOW
PHOTO: Pixabay, GIF: Giphy

Load More Stories