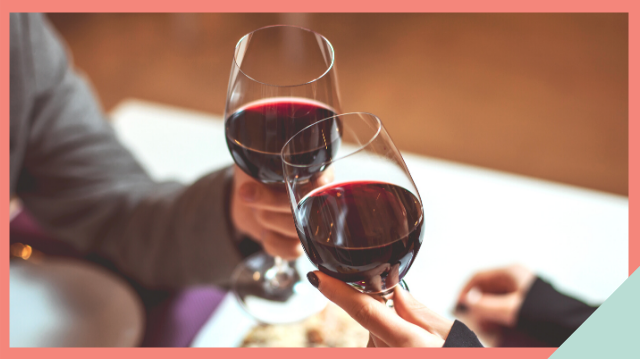 If you've ever attended a formal dinner and found yourself pausing a bit to think about which utensils to reach for, you're not alone. It happens to the best of us! 
READ MORE ABOUT ETIQUETTE 
If you need a quick refresher on proper dining etiquette, international social etiquette consultant Jamila Musayeva shared a couple of do's and don'ts on her YouTube channel! Here are some of the most common mistakes to avoid making:
Don't: Place your bag on the table (or on the floor) 
"The general rule is that whatever doesn't belong to the dining experience by itself should be held away to the table," explains Jamila. This applies to your phone and your bag. If you're carrying a large tote, you can place it on an empty chair next to you or between your back and the back of the chair. 
Do: Hold your wine glass by the stem
There's a reason why there are different types of wine glasses: The shape of the glass (and even how you hold the glass) can actually affect the taste of the wine. 
Champagne, for instance, is served in slim glasses, which "ensures that the bubbles of the champagne stay intact. Hold [a champagne or even a white wine] glass by the stem so your fingers are not actually touching the bowl and not warming up the drink." (Check out this guide on how to properly drink and appreciate wine.) 
Don't: Cut the bread 
Instead, use your hands to break off a bite-sized piece of bread, and butter only one piece at a time. 
READ MORE ABOUT ETIQUETTE 
Don't: Leave your napkin on the table
If you need to use the restroom, leave the table napkin on your chair. The only time when you should put it on the table is when you won't be returning to your seat. And if that's the case, "place the napkin [to the] left side of your plate," advises the expert. 
For more fine dining etiquette tips, watch Jamila Musayeva's full video below!
*Main image used for illustration purposes only
Load More Stories