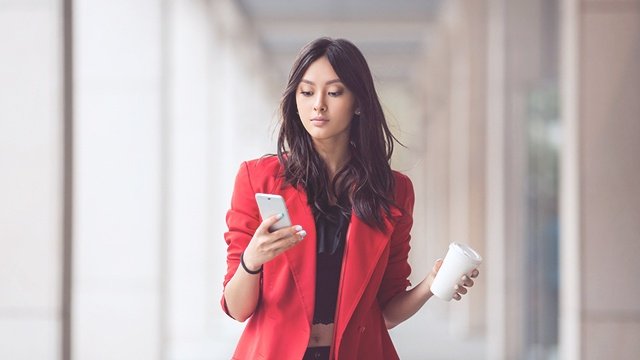 The third installment of the Crazy Rich Asians series is again jampacked with stories from within the secret bubble of the immensely wealthy. There's a lot we can pick up from the world of the one-percent in terms of how we should and should not conduct ourselves. Here are some of the etiquette lessons to be learned from the colorful cast of Kevin Kwan's characters in Rich People Problems.
ADVERTISEMENT - CONTINUE READING BELOW
In a party following official court protocol, wait for the public officials to be seated first.
When Kitty Bing was invited to a dinner party at the home of Yolanda Amanjiwo, a footman advised her not to take her seat yet, as they were waiting for the arrival of the first lady of Singapore. When entertaining officials with high ranks, stand when they enter and wait until they are seated before you take our own seat.
Always assume that someone will overhear your conversations in public and take them out of context. Be careful with your choice of words.
Supreme Court Justice Godfrey Loh was quite surprised when he entered the men's room at the Pulau Club in Singapore and heard someone with a Hong Kong accent engaging in a dirty phone call in the bathroom stall next to his. Little did he know that it was Eddie Cheng fawning over a pair of "sexy" shoes. Walls are thin and people tend to overhear, so never say something that others might mistakenly take as offensive.
Despite your wealth and power, stay humble.
If there's one thing we learned from the character of Eddie Cheng, it's that we shouldn't brag. From wanting to frame his Davos World Economic Forum ID to trying to win over his grandmother's fortune, Eddie was one of the prouder, if not the most arrogant characters in the book. He learned his lesson when he found out that his unassuming younger brother, Alistair, inherited a larger share of his grandmother's estate than he did.
When meeting royalty, only speak when you are spoken to.
Kitty Bing desperately wanted a royal title so much that she asked Oliver T'sien to set up a meeting between her and the Dowager Sultana of Perawak to get a shot at it. Oliver advised her not to initiate the conversation, as the royal must do so first. He also told her not to leave the room before the sultana does.
ADVERTISEMENT - CONTINUE READING BELOW
Grand gestures should be done in private.
Lessons from Charlie Wu's extravagant proposal to Astrid in India and from our own C.C. Coo include keeping grand romantic gestures private enough for only your loved one to see. It was, of course, unfortunate that the fictional paparazzi (or was it Michael? Or Isabel?) caught a supposedly private moment between the two characters and publicized it.
Invite-only means invite-only.
When social-climbing Kitty heard about Shang Su Yiâs funeral, she planned to attend. After all, her ex-boyfriend was a family member. She was wrong. Another character told her that crashing the invite-only funeral would be a âfaux pas of epic proportions.â Also know that it is rude for you to bring along a plus-one to an event unless it is specified in the invite.
Never discuss the contents of a dying woman's will before it is announced.
Dubbed "Radio One Asia" for always being the first to know the latest gossip, Cassandra Shang bugged her mother for secrets of what transpired between her father and the lawyers of her dying aunt, Su Yi. While her mother, Mabel, indulged her and even sent the footmen out of the room for privacy, it is still in bad taste to discuss another's will, which should always be as private a detail as how much is in one's bank account.
ADVERTISEMENT - CONTINUE READING BELOW
This story originally appeared on Townandcountry.ph.
* Minor edits have been made by the Femalenetwork.com editors.
Load More Stories