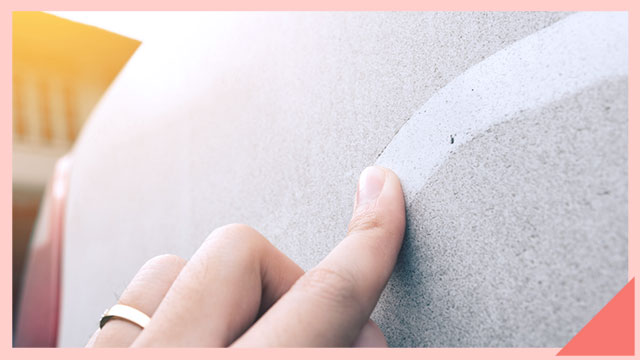 On Sunday, January 12, 2020, the Taal Volcano erupted steam and ash into the atmosphere, which resulted in an ashfall that took over not only Tagaytay's neighboring areas but also Metro Manila. Due to the ashfall, classes and work have been suspended in several areas.
ADVERTISEMENT - CONTINUE READING BELOW
If your home has been taken over by ash, you may be stressing over how to clean it. Learn more about why ash should be cleaned and how to do it properly.
CONTINUE READING BELOW
Recommended Videos
Importance of cleaning ashfall
According to the International Volcanic Health Hazard Network (IVHHN), volcanic ash needs to be cleaned because it can scatter both outdoors and indoors and get inside items like TVs and computers, then causing irreparable damage.
ADVERTISEMENT - CONTINUE READING BELOW
"Ash is different from ordinary house dust," IVHHN explains. "Its sharp, crystalline structure causes it to scratch and abrade surfaces when it is removed by wiping or brushing." Forbes also says that when volcanic ash builds on roofs, its density can put pressure on the structure and cause it to collapse.
ADVERTISEMENT - CONTINUE READING BELOW
Volcanic ash can also pose health risks. According to Forbes, volcanic ash is frozen lava that freezes so rapidly it becomes glass. Inhaling volcanic ash can cause lacerations of the inside of the bronchiole, alveoli, and capillaries. In the long-term, this can lead to silicosis, which results in potentially-fatal lungs in the scars. Silicosis can be caused by consuming water that is contaminated by volcanic ash as well.
There are also several toxic substances trapped in volcanic ash, including hydrogen sulfide and hydrochloric and hydrofluoric acid. These can lead to symptoms such as shortness of breath, excessive coughing, bleeding from the eyes, and bronchitis.
How to clean ashfall properly
Before starting your cleanup operations, the IVHHN advises putting on dust masks and goggles or eyeglasses to protect your eyes from irritation, especially if you are in fine-ash environments. Also, use extra protection when using ladders or cleaning roofs because ash can make surfaces more slippery.
ADVERTISEMENT - CONTINUE READING BELOW
Start by cleaning outside. First, lightly moisten the ash so that the wind doesn't remobilize it; don't soak the ash because that will turn it into a hard mass that is harder to clean.
Next, shovel the ash deposits into heavy-duty plastic bags. When cleaning roofs, it's better to start as soon as you can since most roofs cannot support more than four inches (10cm) of wet ash. Clean your gutters of ash since these can clog easily.
The IVHHN says ash should not be washed into the drain or sewers (it can clog pipes and damage water treatment systems) or dumped on the roadside or in gardens. It's best to coordinate with your community on how to properly discard of the ash.
ADVERTISEMENT - CONTINUE READING BELOW
When cleaning inside the house, the IVHHN recommends using dustless methods of cleaning, like vacuuming and washing with water and an effective detergent.
Don't wipe your ash-covered surfaces because this can scratch them. Instead, use a damp cloth (for wood finishes) or a detergent-soaked cloth (for glass, porcelain enamel, and acrylic finishes) and dab your surfaces gently.
To clean hard floors, use a mop or wet cloth. Moisten ash deposits on your floors and place them in your bags; avoid sweeping dry ash.
Turn off your power supply before cleaning electronic equipment using a vacuum cleaner or compressed air. Also, clean aircon filters, stove fans and vents, refrigerator air intakes, and any other surface that may blow air and remobilize the ash inside your home.
Clothes that have been coated with ash should either be taken outside and beaten to remove the ash or rinsed under running water and washed carefully. Brush or shake them first before washing with extra detergent.
ADVERTISEMENT - CONTINUE READING BELOW
Stay safe, everyone!
Image used is for illustration purposes only.
Comments
Load More Stories