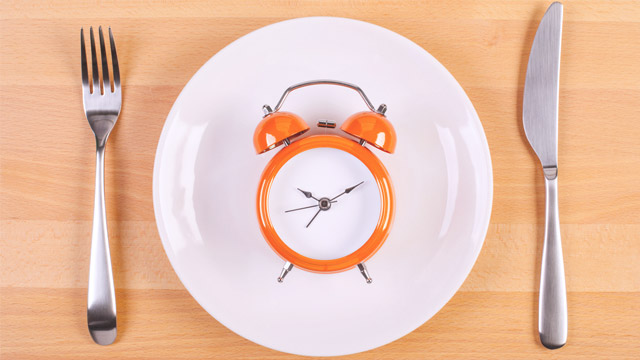 If you grew up in a by-the-book household, chances are, you've been told to eat breakfast religiously and ever since then it's probably been a vital part of your day's nutritional intake. But intermittent fasting is looking to change that—drastic as it may sound; this lifestyle change is something several doctors are recommending.
ADVERTISEMENT - CONTINUE READING BELOW
The rules of fasting
Skipping meals may seem trendy and let's face it, downright unhealthy, but fasting as a weight-loss method has been practiced for thousands of years. Intermittent fasting is vastly different from starvation and most people who practice don't consider it as a diet, more a pattern of eating.
CONTINUE READING BELOW
Recommended Videos
The most known methods under intermittent fasting are divided into three schedules: daily intermittent fasting, weekly intermittent fasting, and alternate day fasting. The daily schedule of intermittent fasting gives you an 8-hour eating time, going 12-18 hours without food. Most beginners start with the weekly plan, working their way up from there. With the weekly plan, you may choose to do it once every week or once a month. Alternate day fasting is often considered the most challenging one, as it is easy to binge on your eating days… causing more harm than good. Ideally, a daily schedule is best, giving yourself, say an 8- or 10-hour window to consume all your calories.
ADVERTISEMENT - CONTINUE READING BELOW
As with any weight-loss method, coupling intermittent fasting with a workout plan will produce maximum results.
Benefits
Intermittent fasting is a test in self-control, and conquering that is a benefit in itself. Health-wise, fasting lowers the production of insulin, reducing the risk of diabetes. For weight-lifters, intermittent fasting builds up muscle mass, keeping you lean at the same time.
The reason why intermittent fasting works as a weight-loss method can be simplified as giving your body time to rest and work its gears properly at an extended time. In the fasting state, you give your body the downtime it needs and more, burning a great deal of fat as compared to when you eat continuously.
How it works
When we eat, our body produces insulin. Insulin is a hormone that prevents your body from burning fat and in doing so, stores the fat in your body. Constant eating simply stores more fat, taking even longer to burn the fat.
Mentally, intermittent fasting isn't about limiting your food choices instead, you schedule when you eat—a lifestyle change. This teaches you to be less hungry and eventually, eating less.
ADVERTISEMENT - CONTINUE READING BELOW
Downsides and qualifications
One of the biggest downsides of intermittent fasting is overeating during your consumption periods which will definitely cancel out all the fasting that you've been doing. Moreover, it's been reported that this method may leave you with fewer nutrients which may lead to headaches and low energy. It might be good to couple intermittent fasting with regularly taking supplements, such as vitamins and minerals, as prescribed by a physician.
Intermittent fasting isn't for everyone and factors include your biological build and mental state. If you have a history of mental illness and binge-eating then you should consult your doctor first before you go all in with intermittent fasting. Additionally, fasting as a weight-loss method has never been tested in children, pregnant women and the elderly.
This story originally appeared on Townandcountry.ph.
* Minor edits have been made by the Femalenetwork.com editors.
Load More Stories